Human Resources
C-suite career advice: Carmen Carey, Apica
We ask industry leading C-suite professionals for their expert career advice...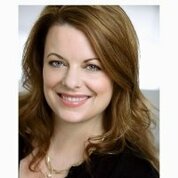 Name: Carmen Carey
Company: Apica
Job Title: CEO
Location: New York
What was the most valuable piece of career advice that you received?
Three things I have internalised and apply regularly: (1) Don't be afraid to take an informed risk (balance awareness with audaciousness) – pushing yourself outside of your comfort zone can fuel your personal and professional development. (2) Be informed – do your research, develop expertise, expand your knowledge base (3) Understand your character and don't try to imitate/be somebody else (no imposters!).
What was the worst piece of business advice that you received?
"You are crazy to leave Silicon Valley." In the late 90's, I had an opportunity to accept a promotion that required me to move to Chicago, IL from Menlo Park, CA. I had quite a few people tell me I was crazy to leave Silicon Valley in that I would be limiting my career trajectory. I absolutely wanted to pursue the Chicago opportunity, and as it turned out, the move led me to New York and London, resulting in invaluable first-person experience in different markets including personally experiencing the exciting technology and innovation wave in London.
What advice would you give to someone starting their career in the tech industry?
Invest time in researching and understanding technology and business trends and how they will translate into short or long-term opportunities. It is easy to get excited by the 'new and cool,' but do your best to develop insight on the business value that will be delivered in real terms.
What tips would you give to someone aiming for a c-level position?
Be a sponge and learn from positive and negative examples. Observe, learn, contextualise your learnings and grow. And, do not be afraid of making mistakes – you will. So, own them and also learn from them.
Are you particularly proud of any career advice that you've given or the career route/development of anyone you've mentored?
I make it a personal commitment to provide coaching to women inside and outside of my company. It is incredibly rewarding and hopefully delivers positive results.
One example is that I coached a woman with a law degree who ran her own non-profit that wanted to change careers and get into technical tracks – software product management or operations. We worked on drawing out the work she did at the non-profit and clearly articulating the skills and experience she has that makes her a great candidate for either track including her resume and 'pitch' on how to open doors and objection handle with recruiters and potential employers who would want to close the door at first glance.
She landed her first product management role in short order and is well on her way. While she is not a traditional product management candidate, she is more than capable of doing the job and filling any gaps she has by working with a good team and manager.