Wireless Technologies
Crowdsourcing Innovation: Raffaele Garofalo, Net Architectures ltd.
Crowdfunding sites are offering a new path for inventors with original ideas. We talk to inventorslooking to gain the public's favour...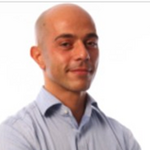 Name: Raffaele Garofalo
Job title: Software Architect and Director at OXY
Organisation: Net Architectures ltd.
Location: Westbury-on-trym, UK
Product: OXY Smartwatch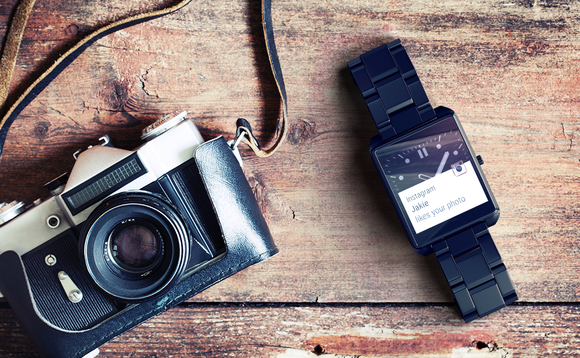 What it does & how it works:
OXY is an Android Powered Smartwatch which connects to almost any smartphone including Android, iOS and Windows 10. It delivers notifications, it allows you answer phone calls, retrieve calendar appointments, customize watch faces and install custom apps.
What makes it special?
It is available in two versions, Round and Square. It is fully Open Source so the customer can customize the entire platform, it runs any Android app and it looks like a classic watch.
What's your background, and what inspired you to come up with the idea?
I have worked in the field of Computer Science and Software Development since 1997. At the moment I cover the position of Software Architect and I am also member of IASA (International Association of Software Architects). After many years of making software for other companies I decided to make something for myself. I wasn't happy with the current wearable platforms (Android WEAR, Pebble and co.) so I took the decision to design my own wearable device and my own operating system in collaboration with Ingenic Semiconductors, a Chinese company specialized in micro CPU.
Why IndieGoGo?
We thought that Indiegogo would be more flexible and will give us more visibility than Kickstarter for this kind of project. Another winning point for us was the PayPal payment, today many people trust the PayPal platform and Kickstarter does support only Credit Card.
Is Crowdfunding good for innovation? How so?
I think it is, probably it does not fit every project but it is somehow valuable. For example, I believe that it's a good way to validate your product. Through crowdfunding you can get feedbacks, ideas, suggestions. All information that are very useful for your product and marketing strategy. With crowdfunding you get insights that otherwise will cost you a fortune and time in terms of marketing research and analysis.
Reactions on IGG so far?
Very disappointed. Indiegogo gives first priority to projects that are already successful, they do not push new projects and they do not push projects with less than 50% of funds. So, for example, a small project with a budget of 10,000 USD will get more visibility than, for example, our project which needs 125,000 USD in order to be funded at 50%. The platform is also not very friendly, you cannot prepare draft, updates or share information between the team. Anything you write goes live as soon as you press save.
Another big disappointment is in their mobile app. The mobile app is still buggy, does not track updates and does not allow to read comments and feedbacks and cuts down images and videos from the campaign, a very important part of your marketing strategy.
What have you learned from your campaign?
Much, I really have learned much. First I learned that not so many people are really aware of what a smartwatch is, how it works and how it should make your daily tasks easier. I also learned that in order to succeed you do not need the perfect prototype but you need the perfect marketing. Having a few articles out and some blog posts is not enough, in order to succeed you must be mentioned on big websites like Engadget, Gizmodo and so on. All these website do not write anything for free, they want money, and this was our biggest disappointment. For sure this is a lesson learned for our next step.
When is the product due to ship?
The product is due to ship in June but we will get the first batch done in April 2016.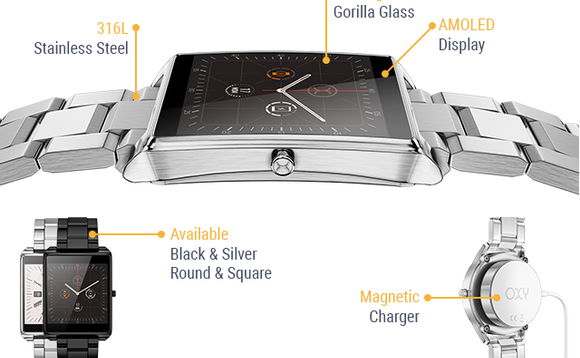 The smartwatch industry is a crowded space – how do you plan to compete with the likes of Google, LG, Huawei etc?
I think there is still plenty of space. Actually only 6% of smartphone users have a smartwatch and the technology is still in the early phase. For example you still don't have SIM card capacity, expandable memory, waterproof capabilities, good layout (all smartwatches are bulky and ugly). I believe that until 2020 the smartwatch ecosystem will just grow exponentially then it will probably settle down like it happened for the smartphone. On our side we have two major plus, we are running an open source platform and we are compatible with Android, iOS and Windows phone.
Why did you decide to use Elf OS and not use Android Wear?
Android WEAR is a closed platform, you cannot choose to adopt it or not. We are working with IMGTEC and Ingenic Semiconductors and they got approval from Google to run Android WEAR on their CPU but Google allows the distribution of WEAR only for big manufacturers like Huawei, LG and Motorola. They did not open the platform yet (in fact you cannot download the full source code of WEAR) and you cannot distribute it.
ELF OS came up as a different strategy from Ingenic. We look at the pitfalls of WEAR and Apple Wear OS and we took a step further and implemented all those missing functionalities.
There's still yet to be a "killer app" in the wearable tech industry - What sort of apps and use cases would you like to see for the smartwatch?
First is standalone capabilities. Have a good 3G connectivity capable to run Maps, Translators and Phone calls without a Smartphone on your pocket. From there plenty of killer apps can be made, think about a real navigation app on your wrist, or a voice translator while you are traveling overseas.
Another killer app is about payments, swiping your watch while you do grocery or while you are refilling your car at the gas station is a very good idea but the market is still not ready for such a technology, especially in terms of security.
What's next for the company and the product?
Hard to say right now. We are a startup and our primary focus is on wearable apps. In case of a failure of our crowdfunding campaign we will need to find an investor. This is a hard decision especially because so far we have invested only our private money and looking for an investor means changing the financial structure of the company. On the other side, having an investor will just help us in finalizing the production line and get the watches available on the market ASAP.
The company will continue to work on ELF OS, wearable apps and of course OXY. For us indiegogo is the first step, now people are aware of us, bloggers write about us and this is already a big achievement for me, considering that 3 months ago nobody knew about my product.
For the future I can't say anything right except that we are primarily focus on getting the wearable things done in the right way, both regarding software and hardware.