Human Resources
Typical 24: Steve Tate, Chairman, Cristal International Standards
IDG Connect is looking to speak to IT, business and marketing professionals across the spectrum to discover more about their very different, typical working days…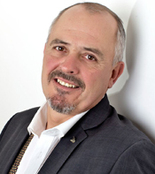 Name: Steve Tate
Job title: Chairman
Company: Cristal International Standards
Location: Global
Years' experience: 20 years
1. What time do you reach the office each day?
I don't have an office. In fact, I've never had my own dedicated office. Offices tend to be for people with specific tasks that need to be done every day, from the same location. My job is extremely varied and involves meeting staff and clients all over the world, which means a lot of travelling and no office. I also believe that modern technology is making fixed location offices a thing of the past – 'hot desking' is the way forward.
2. Is your job varied?
Extremely; being chairman of a company means you are the coach, team leader, nanny, head chef and bottle washer, all at the same time. But, it's great and I love doing it.
3. Is your job creative?
Actually, I think my job is 100 per cent creativity: creating an environment for our staff to grow in, creating a set of products and services that our customers want, creating the strategy for our business to succeed. Everything I do in my role includes creativity.
4. What do you spend the majority of your time doing?
I would say that 75 per cent of my job is customer focused. This could mean carrying out sales and marketing tasks. It could mean attending new product launches. It could even mean resolving problems and issues with service delivery. The common denominator in all my work is that it takes place at the coal face – i.e. it's all client facing.
5. Do you personalise your desk?
Well, I don't have a desk. If I did, it would be cleared every day. I find personalised desks are very strange, I just don't get them.
6. Would you describe yourself as creative?
Yes, I have more ideas than time and money allow me to develop. They mostly include a lot of ideas for other businesses. And, on a more personal level, I have an active interest in creative photography and painting.
7. Do you have any quirky daily rituals?
Yes, as soon as I step from my bed I always fill my breakfast bowl with muesli, milk and Greek yogurt before doing anything. I like to let it soak before I take a shower and prepare for the day.
8. Do you tend to work on your own or with colleagues?
I work very much alone. The only opportunities I have to work with colleagues are in management meetings and training sessions. All other business is done alone.
9. How many hours on average do you work a day?
I would say anything between four and twelve hours but it depends what you mean by working. I am always working, always. To give you an idea, I go for a two hour bike ride before work twice a week. During this time I am always thinking and planning for the business. That said, when it comes to management, I believe in quality not quantity.
10. Roughly how much time do you spend each day on email? Taking calls? In meetings?
I spend about two hours on email; everything else is fluid depending on where I am. We have offices in 12 countries and I spend a lot of time on the road.
11. Do you use social media much for work?
Only a little Linked-In, but that's for sales prospecting mostly.
12. What do you enjoy most about your work?
Being responsible for 160 employees and their families as well as being valued by 1,400 clients. And, of course, seeing my business grow.
13. What type of music (if any) do you listen to at work?
Music at work? I don't like the idea of anyone listening to music, watching TV, playing Candy Crush, Facebook or Twitter etc. whilst working. Work is a serious business, music is entertainment.
14. What do you do for lunch?
Usually a sandwich on the run or sometimes just filling in questionnaires.
15. Do you socialise with work colleagues?
No, this isn't a social club. I think separating work from leisure is healthy.
16. Are there any tasks (through your career) you've been especially glad to get rid of?
Cold calling - in the '80s I was a salesman in London. While I loved the job, I hated cold calling but I did it because I knew it was the way to succeed.
17. What is your last task of your day?
I clear my emails and write tomorrow's task list.
18. How do you like to relax after work?
Exercise, beer and a smoke. In that order.
19. Do you keep checking email through the evening?
Never, I don't even have email on my phone.
20. Do you take work projects home with you?
I work at home, so technically I do but in a classical sense, no, I don't.
21. What would you say to your 20-year old self?
Stop messing about and get moving.
22. If you could try out any job for a day, what would you choose?
I'd like to try my hand at farming.
23. What device did you use to answer these questions?
A MacBook Air.
24. Do you use your own personal device for work?
Yes. I think that in the future, phones and laptops etc. should be the employee's own property. After all, they're tools for life.