Human Resources
Typical 24: Jeremy Bloom, CEO, Integrate
IDG Connect is looking to speak to IT, business and marketing professionals across the spectrum to discover more about their very different, typical working days...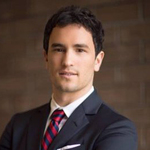 Name: Jeremy Bloom
Job title: CEO
Company: Integrate
Location: San Francisco, CA
Years' experience: 4
1. What time do you reach the office each day?
Usually depends on what city I'm in. I typically get a workout in starting at 6:00am before I reach the office around 7:30-8:00am.
2. Is your job varied?
Yes, it's very varied. As a CEO you cover a very broad spectrum, constantly being pulled into different areas of the business. It's exciting and fun to help tackle all of the challenges that everyone in the organization is working on.
3. Is your job creative?
It can be. Those are always the most meaningful times. I'll sometimes turn off email and get the right people on the phone or around a table and discuss different issues and strategies for how we can be creative as a company. In order to do so, you have to hit the pause button on the communications flow and hone in on ideas.
4. What do you spend the majority of your time doing?
It's pretty split up. The majority of my time right now is focused inwardly on the company since I took over as CEO about two months ago. The first 60-90 days have been focused on increasing communication across the organization and empowering our people to be leaders. In setting the tone as the new CEO, I'm working hard to listen, learn and identify roadblocks. Once that period is over, I'll focus more on outward growth, strategy, investor relations, speaking and networking.
5. Do you personalise your desk?
I actually don't have a desk. I usually just work in the conference room as I'm consistently traveling and bouncing around to different offices.
6. Would you describe yourself as creative?
I have my moments. I'd say I'm most creative when I'm in the middle of doing something fitness related and endorphins are running. Those are the time I come up with the best ideas.
7. Do you have any quirky daily rituals?
None.
8. Do you tend to work on your own or with colleagues?
With my colleagues.
9. How many hours on average do you work a day?
I'm always emailing and doing something Integrate related. I live and breathe Integrate. It's hard to turn it off because it's such a huge passion and I don't consider it work. It's just like skiing and football once were in my life. Building the company, empowering the people, focusing on the product for the customers, and developing the culture is exciting to me.
10. Roughly how much time do you spend each day on email? Taking calls? In meetings?
I used to find myself attached to email and that would hurt my productivity, but now I've disciplined myself to check it at certain points of the day based on calls and meetings that I'm typically consumed with. When I get home at night, I'll go through my email with a fine tooth comb and respond where appropriate or necessary.
11. Do you use social media much for work?
Yes, I follow a lot of people on Twitter that I respect and am always interested in following their points of view and content they post. I also use LinkedIn heavily for business needs.
12. What do you enjoy most about your work?
The challenges. The idea of starting at the bottom of the mountain (which was like launching Integrate) in 2010 and setting this really big goal to get to the top. Each day our 82 person team take steps to reach the pinnacle of that mountain. Just like climbing to the top of Mt. Everest, there are a lot of situations and challenges along the way. Trying to figure out how to overcome those barriers and get one step closer to the top is what I love. I've always been driven by that journey. I encountered the same situation with football and skiing at one point in my life and it keeps me motivated on a daily basis to focus on the six inches in front of me and not get lost in the end result.
13. What type of music (if any) do you listen to at work?
I love music and love to play it in the morning as people come into the office. I listen mostly to Pop, Top 40 or Country. Coming from Colorado, country music is big in that area.
14. What do you do for lunch?
Sometimes I'll forget about it. But I take health and fitness pretty seriously so on the days that I remember, my favorite lunch is a kale salad with vegetables and maybe some chicken.
15. Do you socialise with work colleagues?
Yes, absolutely.
16. Are there any tasks (through your career) you've been especially glad to get rid of?
I can't think of one that I used to do that I don't do anymore.
17. What is your last task of your day?
Usually going through email as things wind down at the end of the day.
18. How do you like to relax after work?
I love to work out and be active. Living in San Francisco there are a lot of opportunities. I love mountain biking through Marin and taking weekends trip to Lake Tahoe where there's great hiking. Or perhaps I'll play some tennis or go for a run. It's a healthy culture out here where I live.
19. Do you keep checking email through the evening?
Yes.
20. Do you take work projects home with you?
I take all of Integrate home with me every day. But I'm a single guy—it supports that kind of lifestyle. If I was married and had kids I can certainly say I would create a separation between work and home.
21. What would you say to your 20-year old self?
Don't attach yourself too much to the lows or the highs. Don't allow the good days to go to your head and never allow the bad days to go to your heart.
22. If you could try out any job for a day, what would you choose?
Fighter pilot
23. What device did you use to answer these questions?
My cell phone
24. Do you use your own personal device for work?
Yes