Human Resources
C-suite career advice: James Eiloart, Tableau Software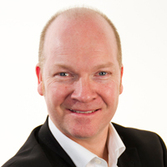 Name: James Eiloart
Company: Tableau Software
Job title: SVP EMEA
Location: London, UK
What was the most valuable piece of career advice that you received?
Keep it simple. No matter what size your company, business can quickly get complicated and knowing what's important and where to focus your efforts can become difficult. I was given sound advice to identify what really matters most and stay laser focused on that.
In my career, I've had experience with companies that value simplicity, and others where it took something of a back seat. Give me simplicity any day! I'm convinced it makes a huge difference in business progress, efficiency and growth. I'm fortunate to work for a company today where we put this advice into practice.
What was the worst piece of business advice that you received?
Too many people force themselves into roles that aren't really the right fit – maybe due to external pressures or fear of taking a risk. But in the long run this approach benefits no one. People should take a career path that fuels their curiosity and that inspires them. Do what you want to do, not necessarily what people expect you to do.
In my own experience, I studied Data Processing and the expectation was that I would go on to pursue a career in IT or programming which I did. But the truth was I was a lousy programmer! So, I decided to make a career change that wasn't so obvious to others and moved to sales and marketing. That switch led to roles in which I felt challenged, engaged and creative. Taking the less obvious path was both liberating and the catalyst to a fulfilling career.
What advice would you give to someone starting their career in the tech industry?
Never stop being curious. Insatiable curiosity and asking why go hand in hand with career progression and development – particularly in the tech industry where things evolve so quickly.
I've talked with a lot of graduate students about career development and encourage them to never stop asking questions. I also challenge them to try out new skills that will help to develop curiosity and foster creative thinking. Data analytics is one of those skills where people can dig into their data and ask question after question to get to key insights that directly impact business. It's a skill that is both in extremely high demand and is a huge differentiator for today's graduates because it fosters the kind of inquisitive thinking and curiosity that so many companies want.
Are you particularly proud of any career advice that you've given or the career route/development of anyone you've mentored?
Through my career I've been fortunate to have worked with and provide some mentorship to some pretty remarkable people. But all too often they seem to under-estimate their own capabilities. An important part of leadership is spotting untapped potential in people and giving them the opportunity to shine. To build their confidence and help them to show those around them and, more importantly, to prove to themselves the extent of their capabilities.
For me there is a real thrill in seeing people grow and develop. To see people performing at a higher level than even they thought they were capable of is one of the real joys of management and leadership.
To get there, however, many people need a lot of encouragement and often a bit of push to get them outside their comfort zone.
What tips would you give to someone aiming for a c-level position?
Stay focused on what's critical and be transparent about it. In business – especially in the tech industry – there are a million things to do. It's important to have total clarity about what you need to do and communicate that to your team. Be honest with yourself to decide what's really important and then make a plan to execute on it.