Human Resources
C-Suite Career Advice: Ron Tolido, Capgemini
We ask industry leading C-suite professionals for their expert career advice...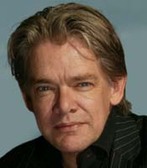 Name: Ron Tolido
Company: Capgemini
Job Title: Senior Vice President and Chief Technology Officer of Application Services Continental Europe
Location: The Netherlands
What was the most valuable piece of career advice that you received?
Focus on what you're really good at and leverage that, rather than trying to improve on what you're less good at.
What advice would you give to someone starting their career in the tech industry?
Please, please get deep into the technology basics first; don't become a generalist too early. I've been benefiting my entire career from a solid background in software engineering and pride myself in still being able to code (although I very rarely would). You'll always have time later to become a manager, a consultant, an entrepreneur or even a sales executive.
What tips would you give to someone aiming for a c-level position?
Try to envision why and how you would be seen as a true, undisputed leader in your field. If you still doubt yourself there, you have more work to do. Also, never forget to stay up-to-date with technology: there will be no transformation – and no leadership – without digital anymore.
Are you particularly proud of any career advice that you've given or the career route/development of anyone you've mentored?
These won't be the obvious answers, but one of those I've mentored eventually started an antique shop. Another became a successful writer of books for children. I've always encouraged professionals to thrive in their real areas of excellence and passion, rather than staying mediocre in what they happened to be in. If these areas transpired to be outside of IT, I was fine with that.