C-Suite Talk Fav Tech: Michael Helmbrecht, Lifesize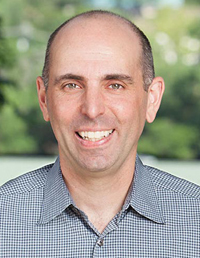 Name: Michael Helmbrecht
Job title: Chief Product and Operations Officer
Company: Lifesize
Industry: Video Conferencing Services and Systems
Location: Austin, TX, US
Years' of experience: 8 Years with Lifesize. 17 years in technology product leadership roles
What is your favourite personal gadget?
iPhone
Do you have a favourite piece of personal software?
Right now, I'd say Waze. When traffic is bad, it is remarkable how well it works.
What was the first piece of technology you got really excited about?
In terms of technology for work, the Palm Pilot stands out. I saw one on a plane when they first came out, tried it, knew I needed it, and bought one on my way home from the airport.
What device improves your life most at work?
Lifesize Icon HD camera and phone systems. They make me much more productive than audio or web conferencing ever did, significantly reduce my travel whether long haul or across town, and they drive an incredible level of engagement within our company among co-workers distributed around the world. I never would have believed what a difference it would make until I tried it.
What software keeps you most productive at work?
Of course, Lifesize's cloud-based app – not just for video communication, but also for messaging. I'd also say iMessage as well. Text messaging brings immediacy to quick questions that I find invaluable, and the portability of it is great for work on the run.
Is there any technology that has become extinct that you would like to resurrect?
Paper and pen sure seems headed that way. I use Evernote and many other apps to keep me organised, but I still carry a notebook and pen wherever I go. It's an old habit, but it always works, it never distracts me from the discussion, and I don't need to charge the battery.
Is there any technology you would personally recommend that you don't think enough people know about? (Hardware or software, work or personal).
Lifesize!
Do you think anything about your personal use of tech would surprise your colleagues?
I'm conservative in trying out new hardware, but aggressive in trying out new software. I look at my computer and smartphone as I would a hammer and a screwdriver in my toolkit. When I find one I like, I stick with it. I look at software as I would nails and screws. I'm always trying out new types to see what can work better and to learn from others.