Manufacturing and Process Management
Crowdsourcing Innovation: Martine Neider VP, Operations at Otherfab
Crowdfunding sites are offering a new path for inventors with original ideas. We talk to inventors looking to gain the public's favour with something new to offer. Is this a business of the future?
Name: Martine Neider
Job title: VP, Operations
Organisation: Otherfab
Location: San Francisco, CA
Product: Othermill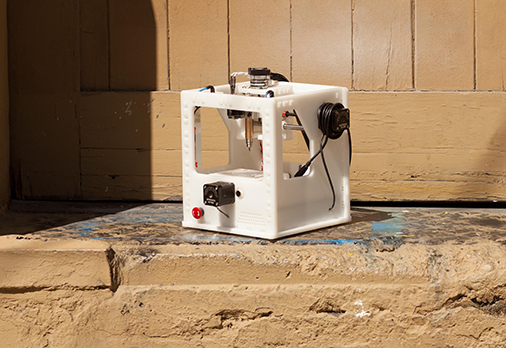 What it does:
3 axis desktop milling machine
What makes it special: High enough precision to mill circuit boards, but powerful enough to cut metal, wood and plastic.
What inspired you to come up with the idea?
Our machine designer Jonathan Ward wanted to make a custom circuit board for a guitar effects pedal, and because he likes to make machines, he built his own circuit milling machine.
Why Kickstarter?
We used Kickstarter because, in addition to getting investment prior to manufacturing machines, we also got an instant enthusiastic community.
Is Crowdfunding good for innovation? How so?
Yes. It is like a CSA (community sponsored agriculture) for products. Because you don't have to take a loan or VC prior to making your product, you can take larger risks. And if the idea doesn't speak to anyone, you know that before paying for manufacturing.
Reactions on KS?
It was great for us. We got press we never would have received otherwise and the whole process of setting up a project was relatively simple.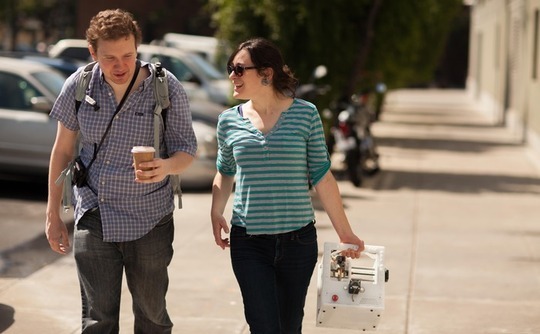 Who do you see as the main users of Othermill, and what will they be creating?
We think our main users will be electronic engineers making circuit boards and jewellers making engravings and molds. We hope people surprise us though, we can't wait to see what people make.
Your also working on your own CAM software, why?
While traditional CAM software is incredibly powerful, it is also difficult to use. We want to make simple, intuitive software that you don't need training to use. Learning CAD is hard enough.
Many see 3D printing as the future, but will more traditional mills still have a place?
3D printing is a fantastic technology but desktop 3D printers will be limited to plastics for the foreseeable future. Adding a mill to your workspace increases the variety of materials you can use, as well as increasing your ability to create precision parts.
Possible business use?
For electrical engineers this machine will be very important for prototyping.
Aims for the future?
We would like to create a suite of machines that are integrated through the use of our CAM software and allow people to have a complete, easy to use shop in their home or office.