Human Resources
Typical 24: Greg Petro, First Insight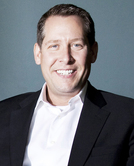 Name: Greg Petro
Job title: CEO
Company: First Insight
Location: Pittsburgh, PA
Years' experience: 25+
1. What time do you reach the office each day?
I reach the office at about 8:30am each day.
2. Is your job varied?
My job is varied, but my daily tasks tend to fall into three main categories.
The first and most important to me is working with customers on a strategic level to understand the goals and objectives of their companies and how First Insight's technology can help reach them. The second is working directly with our team at First Insight, providing guidance and motivation. When I'm in the office, I also spend time hiring and interviewing, and of course working with our board of directors and advisors. The third is attending industry events as well as First Insight-hosted events. These events enable me to meet other executives and share ideas, which lead to innovation within our technology platform
3. Is your job creative?
Creativity can be defined in a number of ways, but how it particularly relates to my role is the practice of interpreting the market and taking that understanding into consideration when developing First Insight's direction. As a company grows, you enter new industries that aren't as familiar to you, so it's important to think outside your comfort zone to address the concerns of customers in new markets.
4. What do you spend the majority of your time doing?
A big part of my job is being a constant resource and soundboard, so I spend the majority of my time working with customers and our team at First Insight to address challenges and new opportunities we face.
5. Do you personalise your desk?
I don't personalize my desk, but I do personalize my computer's desktop. I keep my desktop organized by folders in key functional areas such as sales, marketing, account management, engineering and administration.
6. Would you describe yourself as creative?
As much as I am analytically-driven, I do consider myself to be creative. On the personal side, I write poetry. On the business side, I write for industry publications and our blog, and I like to come to the table with ideas related to our product.
7. Do you have any quirky daily rituals?
Each day I wake up at 5am and work quietly in my house for about two and a half hours. It's my time to be thoughtful and prioritize my day, with at least four cups of coffee.
8. Do you tend to work on your own or with colleagues?
I spend the majority of my time with colleagues or customers. It's important for me to collaborate throughout the day with different departments in our business.
9. How many hours on average do you work a day?
I typically spend about 10-12 hours per day working.
10. Roughly how much time do you spend each day on email? Taking calls? In meetings?
The majority of my day I am in meetings with colleagues or customers—accounting for about 6 hours per day. I spend about an hour or two taking calls and the rest of the time reading and answering emails.
11. Do you use social media much for work?
Yes, in particular I enjoy writing for First Insight's blog. I think maintaining various social channels are great ways to build your company's following and to connect with key audiences.
12. What do you enjoy most about your work?
That it's dynamic and fast paced. Even as a technologist, my favorite portion of my day is interacting with people face-to-face and helping solve problems at every level—from customers to First Insight employees.
13. What type of music (if any) do you listen to at work?
I rarely listen to music at work, but when I do it usually goes with the type of day I'm having or the weather. For example, when it rains I'll usually turn on a band like U2.
14. What do you do for lunch?
I pack and bring my lunch to work every day and usually eat at my desk.
15. Do you socialise with work colleagues?
Sure, and pretty often too. Sometimes we go out and have a beer or cocktail and other times we have more established events like First Insight's Captain Fun. For Captain Fun, a First Insight staff member plans a fun activity that the entire company can enjoy—we recently set up an 18-hole mini golf course inside the office and on another occasion we played dodge ball in a field outside of our office complex.
16. Are there any tasks (through your career) you've been especially glad to get rid of?
I've been happy to move from only day-to-day operations to concentrating more on the strategic objectives of the company.
17. What is your last task of your day?
Typically it's locking up the building before I leave. I tend to be one of the last people out the door.
18. How do you like to relax after work?
I'm a racing enthusiast—so I spend a lot of time researching cars. I'm also currently going through a licensing program for racing.
19. Do you keep checking email through the evening?
Yes, I'm always looking at my email. It's important for me to keep an eye on it as something urgent from a customer might come in.
20. Do you take work projects home with you?
I don't separate work from home—so I often bring work projects home with me.
21. What would you say to your 20-year old self?
Invest in a company called Google when you hear about them and swing harder for the fence!
22. If you could try out any job for a day, what would you choose?
I would be a Formula 1 racing driver.
23. What device did you use to answer these questions?
I used my iPhone 6—my favorite friend at the moment.
24. Do you use your own personal device for work?
No, I typically use my work phone for work-related matters.