Human Resources
C-suite career advice: Chris Ciauri, Salesforce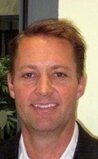 Name: Chris Ciauri
Company: Salesforce
Job Title: Head of EMEA Mid Market & SME Business
Location: London, UK
What was the most valuable piece of career advice that you received?
The best advice is something that seems very intuitive – "put yourself in the other person's shoes," whether it's family, friends, colleagues, employees or customers. It was a great piece of advice, as it really taught me to focus on customers' needs and put the customer first. Always. Helping customers succeed should be the number one priority for any business, no matter what sector you're operating in or what size you are now. Frankly, if you don't, one of your competitors will.
What was the worst piece of business advice that you received?
Incredibly, someone once advised me that smartphones were just a consumer gadget.
Bad advice. Very, Very Bad.
Mobility is fundamental for every company today. Over the past few years, it's truly come into its own as a business enabler and it allows employees to do much more than just communicate and check emails – businesses today can now really run their company from their phones.
What advice would you give to someone starting their career in the tech industry?
Don't underestimate the power - and huge opportunities - coming from data science innovations. I believe that we are just entering the era of truly valuable data science – which will in turn open the door to new and different business opportunities. Anyone starting their careers should embrace the innovations and opportunities that are just coming into play now – and I would recommend getting involved with this field, as it will only grow in importance to businesses globally.
What tips would you give to someone aiming for a C-level position?
As per the above, people that want to reach the C-level need to understand the potential from analytics and the opportunities it offers executives and employees alike. Not only will we have better information about our customers, but also about our employees and how to help them be more productive. I'd also point out that I believe analytics needs to be made available for everyone at every level in a company – not just the executive level – to truly make a difference to the business.
I would also urge them to think about the options available at the C-level. The changing relationship between customers and organisations, across myriad channels, means that board roles are shifting to adapt to new realities. With the rise of social networks, mobile and cloud-based applications, and connected devices, companies are getting closer than ever to their customers. The CMO is now in the hot seat to answer many of the most important strategic questions. The role of the CEO, CIO and CFO are also evolving and changing rapidly, so all careers can potentially lead to the top.
Are you particularly proud of any help or advice that you've given to help others in their careers?
At Salesforce, we prioritise mentorship as important to every employee's growth both personally and professionally. It's a critical aspect to growing talent within any organization. I am a mentor to several people at varying levels, and one thing I like to do is encourage people to explore their values and their strengths. If people find the intersection of what is really important to them and areas in which they truly excel, greatness and happiness are usually the result. I also tell people to be selective when choosing a mentor. If you want impact, make sure there is a fit.
For SME management and employees, this is particularly important. Given that SMEs naturally have a smaller population than larger enterprises, it's important that they also get input and advice from external sources. Remember, mentors – and advice in general – isn't limited to your current company's leadership. Over the span of our careers we all face a range of different challenges, and mentoring is about creating a chain of success. Keep your eyes open, you may find mentors in unexpected places.
Another opportunity for companies and employees today is to integrate philanthropy into their business model and lives. I know that I get a lot of personal (and professional) satisfaction from time I've given on behalf of the Salesforce Foundation. I am particularly proud of the work I've done while on the Board of Seneca Center (an organization that helps children and families through the most difficult times of their lives) and serving as a mentor for both Biz Academy and TAP students. The mentees are all talented but one of the areas in which I have enjoyed helping them is with their confidence. Instilling confidence in young people and helping them see their talents is a gift that I am proud to have been able to give through Salesforce Foundation activities.