Human Resources
Typical 24: Phillip Merrick, Message Systems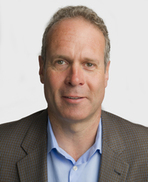 Name: Phillip Merrick
Job title: CEO
Company: Message Systems
Location: Washington D.C. area, USA
Years' experience: 30 years of experience in the technology industry
1. What time do you reach the office each day?
It varies. In the Washington D.C. area, we have this wonderful highway called the Beltway, which is heavy going at rush hour. So I arrive at the office rather early, or mid-morning after working a few hours in my home office.
2. Is your job varied?
One of the best things about the CEO role is the variety. In the course of a single morning, I might be talking to a key customer or prospect, meeting with our head of HR to discuss benefits, discussing partner strategy with our head of business development, then sitting in an engineering presentation.
3. Is your job creative?
Absolutely. I find myself constantly thinking about how we can innovate in different ways across our company: in our products, in our go to market strategy, in how we are organized and collaborate with one another. However, the true creativity in our company comes from our team, in the awesome industry-leading products they build, support and sell.
4. What do you spend the majority of your time doing?
I would say the majority of my time is spent motivating others in the pursuit of building a great business.
5. Do you personalise your desk?
I started in this role earlier this year. Sadly, I've had no time to personalize my desk, so it is rather stark looking. The desk in my home office is quite personalized, with the usual family photos, some trinkets from travels around the world, and a Staples "easy" button. It's a reminder that as a technology provider, our customers rely on us to tame complexity and make things easy for them.
6. Would you describe yourself as creative?
I do think of myself as being creative. I talked earlier about how I apply that in my role as CEO. As an entrepreneur and engineer, I've previously designed and built products, and so that mind-set helps me look at business problems in creative ways.
7. Do you have any quirky daily rituals?
At least once a day I have to get up and go for a walk, even if it's just around the block or around the parking lot. I can't bear to sit down all day, and it helps me focus my thinking on different issues that I am trying to address.
8. Do you tend to work on your own or with colleagues?
I'd be worried about a company with a CEO who prefers to work on his own. Everything I've done at our company so far has involved collaboration with the terrific colleagues that I have on our executive management team. Leadership is, after all, the art of achieving through others.
9. How many hours on average do you work a day?
Roughly about 10 to 11 hours each day, with maybe 3 or 4 hours over the weekend. When work can be done by pulling out your phone and going through emails, it's hard to delineate when work begins and ends.
10. Roughly how much time do you spend each day on email? Taking calls? In meetings?
For me it breaks down roughly a third of the day on each.
11. Do you use social media much for work?
I consume a good bit of inbound information via Twitter and LinkedIn, both major customers of Message Systems. I'm now rather addicted to the engagement emails that LinkedIn sends daily; they're a terrific way of keeping up-to-date on what your professional contacts are up to. It's even more meaningful knowing that our Momentum email platform reliably delivers all these emails to millions of LinkedIn members every day. Unfortunately, given lack of time, I am not a prolific outbound user of social networks. My posts are rare, but perhaps because of that, my friends and colleagues seem to view them favourably.
12. What do you enjoy most about your work?
By far, what I enjoy most is achieving great results with a committed team of smart, wonderful people. I feel fortunate to have found that yet again at Message Systems. I also love the fact that our technology plays such a pivotal role in our customers' businesses, delivering over 20% of the world's legitimate, non-spam email on their behalf.
13. What type of music (if any) do you listen to at work?
When I'm in the office, I'm mostly meeting with people or talking on the phone. At my home office I like to listen to classical music, jazz greats like Miles Davis or Coltrane, or alternative artists like Arcade Fire or Sia. Which is oddly eclectic now I think about it.
14. What do you do for lunch?
Unless I have a business meeting over lunch, I quickly make my lunch each morning. When I'm not traveling, I try to stick to a paleo-ish diet, so I pack myself a salad with some protein and some fruit.
15. Do you socialise with work colleagues?
Yes, but mostly in conjunction with quarterly meetings and travel to our West Coast offices where I don't get to see people as often.
16. Are there any tasks (through your career) you've been especially glad to get rid of?
Classic project management back when I was an engineering manager. Thank goodness agile development came along.
17. What is your last task of your day?
A final check of my email, then a look at what's on my calendar for the next day.
18. How do you like to relax after work?
A glass of good wine, then making and sitting down to dinner with my family. Even though our schedules can be chaotic, we make family dinners a priority.
19. Do you keep checking email through the evening?
Usually, although I try to have a few hours of unplugged time.
20. Do you take work projects home with you?
Most of my major projects, such as preparing for a board meeting, I do from home, either over a weekend or in the early mornings.
21. What would you say to your 20-year old self?
"There is no limit to what you can do." In my twenties, I placed limitations on myself, like believing I couldn't sell or do public speaking. It wasn't until I reached my early thirties that I became an entrepreneur and was forced to learn these skills.
22. If you could try out any job for a day, what would you choose?
CEO of a very large tech company like an IBM, Apple or Amazon, just to see how different it is from what I'm currently doing and to see what lessons I could apply in my current role. But only for a day – I'm really more of a startup kind of guy.
23. What device did you use to answer these questions?
I probably saw them initially on my iPhone, but answered them on my Macbook. I happily knock out shorter emails on my iPhone, but anything requiring more thought or typing I need my laptop for.
24. Do you use your own personal device for work?
I use my own iPhone and iPad. I also brought my own Macbook, since it's already configured just the way I prefer and it's loaded with almost all my documents, emails and contacts from the past 15 years.