Manufacturing and Process Management
Crowdsourcing Innovation: Slade Simpson, CEO of Sculptify
Crowdfunding sites are offering a new path for inventors with original ideas. We talk to inventors looking to gain the public's favour...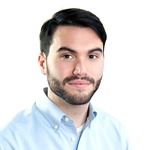 Name: Slade Simpson
Job title: Co-founder and CEO / Mechanical Engineer
Organisation: Sculptify
Location: Columbus, OH
Product: David 3D Printer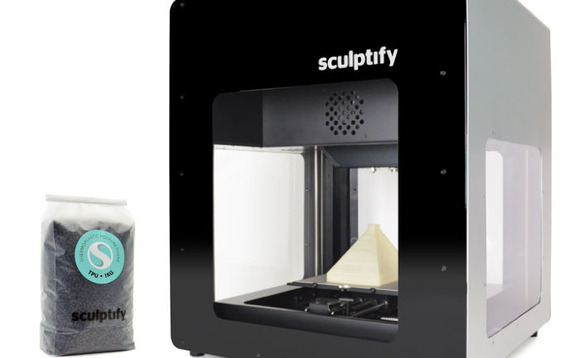 What it does & How it works:
David is a desktop 3D printer that melts raw pelletized materials, and through numerical control, creates 3D objects. These objects can be anything from household items, to engineering prototypes, to educational pieces. With our new printing technology (pellets, instead of filament), David can use many different types of materials, which allows him to be used in many more applications, as compared to current 3D printers on the market.
What makes it stand out compared to other 3D printers:
Current 3D printers on the market utilize either filament (basically a wire of plastic) or liquid resin. Both forms of material are extremely expensive and limited in terms of material options. One reason for this is because there are many additional steps required to turn the raw pelleted materials into filament, which elevate the cost and reduce the quality. Additionally, there are many materials that cannot easily be put on a spool, fed into the printing system, or kept in a liquid state.
David stands apart because he uses the raw pellets directly, rather than depending on the processed filament or resin. Basically every plastic product in the world starts out in pellet form prior to mass production. Because of this, pellets are widely available in thousands of different high-quality materials and grades, at a low cost. This allows for many new materials to be used with our printer, because the technology sidesteps many of the previously mentioned issues.
David is also built from high-quality components, which is something lacking from many printers on the market. We use a unique lead-screw system, rather than belts, which allows for a great balance between speed and accuracy. David is built to last, with basically every component being made from metal instead of plastic, so he's great in high-use or commercial applications.
What's your background, and what inspired you to come up with the idea?
I have a BSME degree, with expertise in design and computer aided design (CAD). I worked as an R&D design engineer at a major automotive manufacturer, where I designed upper frame structural components. I also worked as an R&D design engineer at a major commercial vehicle supplier, where I did reverse engineering, rapid prototyping, laser scanning, and 3D printing. Additionally, I lead several ground-up design projects and research initiatives.
The rest of the Sculptify team is made up of four additional people who are extremely bright and passionate about what they do. Between the 5 of us, we have both experience and expertise in computer science and engineering, computer aided design, business development, marketing, material science, mechanical engineering, physics, rapid prototyping, thermodynamics, and web development.
We were inspired to create David when we saw the power and potential in 3D printing, but were frustrated by the limitations of the current technology. We wanted the ability to print with hundreds of different materials, and simply couldn't with current printer offerings.
Why Kickstarter?
We chose to use Kickstarter because it is a great way to get large volumes of traffic to see your project/product. It's as much a marketing/networking tool as it is a crowdfunding one.
Is Crowdfunding good for innovation? How so?
That really depends on what sector your project is in, but I would say yes and no.
I think that crowdfunding is great for getting new ideas out there and for getting feedback on how to make them better (i.e. innovation) – you don't necessarily have to have everything figured out to get traction, as you would with say, an angel investor or VC. This is a bit of double-edged sword, as we are seeing in 3D printing projects – many make poor projections/assumptions and end up not delivering on their promises. This is causing backer confidence to drop, making it harder for other 3DP projects to get real momentum, or to have the confidence to try something new.
Reactions on KS so far?
We have received an incredible amount of feedback and support so far. Most is very positive, but slightly sceptical. We have new technology that is featured in a sector that has relatively low crowdfunding confidence at the moment. Additionally, we have a premium printer, which isn't the least expensive device out there (although competitive with big players) – so backers are definitely hesitant. That being said, we have had little to no negative feedback – everyone is very supportive and hopes that our tech gets some serious traction in the market.
What lessons have you learned from your campaign?
I would say that the main lesson learned from our campaign is that the main interest in David is of commercial and educational origins. We have businesses, schools, and universities reaching out to us seemingly every day ready to partner and/or purchase units, but they are hesitant to use KS as their pre-order system. We knew that there would be commercial and educational interest in our tech/device, but we underestimated how strong it would be. This has helped us realign our business model and get a better idea of where our focus should be moving forward.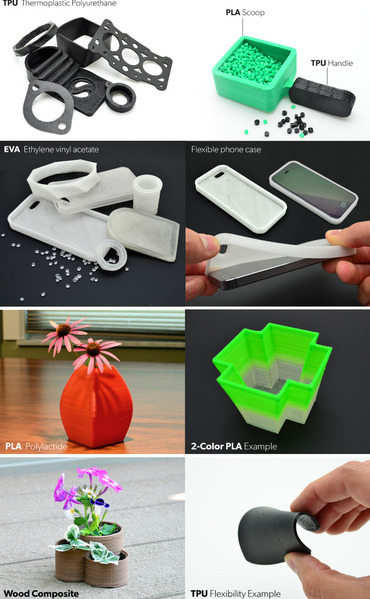 What difference does printing directly from pellets make?
Printing with pellets opens the door to an incredible amount of material options – we think that is the most impactful aspect of David. Being able to print materials that nobody else can print (or has ever been printed) allows for 3D printing to become useful in hundreds, if not thousands, of fields.
There are many 3D printers on Kickstarter and Indiegogo and they often do well, yet 3D Printing has yet to really take off in the public sphere – why do you think this is?
I think that it's because of a lack of material options and a generally cumbersome process. If a device is inconvenient or doesn't directly meet a need/solve a problem, then people likely won't use it. We think that printing with a wide variety of materials is a big step towards mass adoption of 3DP. Our hope is that with all of these options, the applications will become more clear to consumers, and they will start to understand the power of this technology.
What's the tech scene in Columbus, Ohio like?
It's great. People underestimate and misinterpret this region (Midwest) of the US. It's commonly known as a very industrial/manufacturing heavy area (which it is), but that is coupled with a lot of tech activity, which makes it a great place to start a product-based company. There are tons of bright and passionate tech-lovers/engineers/scientists in this area, and we think that it's a great place for Sculptify to be located/grow.
Possible business use/advantage?
A very high percentage of interest in David has been commercial based. Unfortunately, many businesses are sceptical of Kickstarter, so we aren't seeing all of that interest reflected in our KS numbers. It seems like every day we have a new company reaching out and trying to find ways to partner or purchase our device. We think that our tech can serve many new industries due to the wide variety of affordable materials that we can offer.
Aims for the future?
We plan to have a full product line and ecosystem in the future – Sculptify is not a one-trick pony.