Human Resources
Millennials talk careers: Ben Cole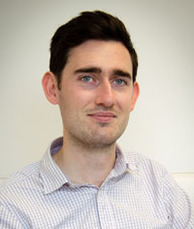 Name: Ben Cole
Age: 25
Education: BA (Hons) Journalism, Media and Cultural Studies, Cardiff University
Current role: Campaign Manager at Babel PR, Occasional Wine Blogger, Frequent Wine Drinker
Ideal role: Malcolm Tucker/Owner of a British Tapas-serving wine bar
Are the stereotypes about millennials true?
I wouldn't say so, certainly not for the "millennials" I know. A bunch are highly educated, driven, but perhaps motivated by different things to what previous generations are. If I put myself in as an example, I'd much prefer to have some great experiences to the detriment of saving to put a deposit down for a house (I can always sell a kidney for that if I stay in London anyway, I have two). If I'm perfectly honest though, the label of millennial bugs me a touch. Surely all generations have similar people within their varied age groups; maybe I'm just a silly millennial though.
What benefits most attract you to a new position?
The main thing I would ask is "Is it interesting?" Let's be honest, the vast majority of things can be applied across various industries, especially when it comes to technology PR. An article, an interview, a comment, teamwork, organisation, can-do attitude – well they're all the same activity no matter where you are, aren't they? It's the clients, the sector, the place itself that makes it interesting. Workplace culture is important too, though. I'd be slightly wary of people that didn't enjoy a drink together at the pub on a Friday after work, and would probably steer clear of that company.
In the long term which of the following is most important to you? (Please explain why?)
Career development
Work/ life balance
Salary
If I lived in an ideal world, career development and work/life balance would be the most important. Satisfaction, progression, time to devote to hobbies such as cycling and wine (yes, wine can be a hobby) are all things that contribute to a happy life. Unfortunately, living in London salary is an important thing that needs to be considered in my opinion. A zone 1-6 travelcard costs £230 a month, unfortunately that doesn't come off a magical travelcard tree, so it needs to be brought into account.
This said, I do put work/life balance and career development at the top, salary is just one of those necessary evils.
What do you think most companies are getting wrong when hiring/ retaining younger workers?
I think that it is often universities and careers advisors that do more wrong when advising young graduates about to enter the big bad world. In my experience it's often the case that we'll be the MD or GM within a year or something. Granted in some areas being a manager within a year might be attainable if you're on the right grad scheme, for example. But for the vast majority of us, well, I started out as a Comms Assistant for a defence company, which involved a lot of admin rather than a lot of "meaningful" work. Some might be put off by that having been told that we're in the top 1% of people in the world in terms of education. In reality, we don't know shit, and whilst being told that directly is a bit intense, it could be put in a different way to keep us a bit more realistic about things.
One thing that companies may be doing wrong though, is assuming that because you hired someone they will automatically be loyal to you. Loyalty is like respect, you don't get it automatically no matter what you do, and it has to be earned. Loyalty for a company is no different, and this is something that I feel is not fully understood. Another reason could be the speed of activity, one thing that frustrated me in my first role was that anything deviating from the norm took an inordinate amount of effort, like steering a container ship. The world has changed, and whether we like it or not, it's so much faster than it was. Regulation and corporate process are halting things and snagging activity.
Looking back, is there anything you'd change about the route you took to your current career?
I don't think so. I'd have liked to have a bit more time at the defence contractor because it was really interesting, but equally that would have meant I didn't start at Babel.