Cloud Computing
Typical 24: Michael Trigg, Chief Marketing Officer, Hightail, Inc.
IDG Connect is looking to speak to IT, business and marketing professionals across the spectrum to discover more about their very different, typical working days...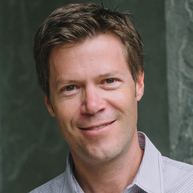 Name: Michael Trigg
Job title: Chief Marketing Officer
Company: Hightail, Inc.
Location: Campbell, CA
Years' experience: 20
What time do you reach the office each day?
I usually head to the office after dropping off my kids at school at 8AM. I have about a half hour commute, so I try to use that time to think about priorities for the day or do phone calls.
Is your job varied?
Extremely. It's one of the things I really enjoy about the job and the company. We are in a dynamic market that is exploding with lots of competitors and millions of customers, so there's always a lot going on. One of our core values is "be bold" so we are constantly experimenting with new ideas to see what works. As a marketer, I get the opportunity to work with every organization within our company, from sales and business development to engineering and customer support. It's a blast.
Is your job creative?
Definitely. Many of our customers are creative professionals – advertisers, graphic designers, videographers and the like. So we feel we need to be really creative in our marketing in order to appeal to that target audience. When we re-branded the company from YouSendIt to Hightail, one of our main priorities was to pick a name and visual identity that wasn't boring and predictable. We are trying to build a brand that stands out, and being creative is central to that.
What do you spend the majority of your time doing?
Our business is very metrics-driven and our culture is extremely analytical, so I spend a lot of my time reviewing our reporting dashboards, analysing test results, and coming up with new initiatives that will drive growth for our business. We have a daily metrics "scrum" where we look at all the key-performance indicators and the rest of the day is spent figuring out how to make those metrics move up-and-to-the-right.
Do you personalise your desk?
Not very much. I tend to keep a pretty sparse desk. Everything I need is on my laptop or iPhone, so those are always with me. I spend at least one day per week in our San Francisco office, so it's nice to travel light. I'm also in meetings most of the time, so I wouldn't see what's on my desk much anyway! We do have a little marketing department bar near my cube, so we keep it social.
Would you describe yourself as creative?
Yes, although the most creative ideas rarely come from me! I really value working with super-creative people, and try to bring that DNA into the organization, both in the people on the marketing team and the agencies we work with. More than being creative myself, I feel my job is to recognize creative ideas and promote and evangelize them.
Do you have any quirky daily rituals?
Not really. I wish I could say I trained for triathlons at lunch or did yoga during conference calls, but my daily ritual is pretty routine.
Do you tend to work on your own or with colleagues?
Almost always with colleagues. We have a very collaborative organization, and do a good job working across teams. I also really enjoy working with the rest of our executive team who are not only work colleagues but great friends.
How many hours on average do you work a day?
I try to get home by 6:30 or 7:00 every day for dinner with my family, so about 10 hours in the office. But I usually get back online after my kids go to bed.
Roughly how much time do you spend each day on email? Taking calls? In meetings?
I try to keep email from taking over my day. I could spend all my time reading and replying to messages, but I don't think it's the most productive use of my time when I'm at the office. I'd much rather be interacting face-to-face. So I usually just respond to the most urgent messages during the day, and then go through my inbox late at night to catch up. I try to do most of my phone calls during morning or evening drive time. I spend a lot of my day in meetings, but I'm conscious about making sure they all have a very clear purpose and end in specific decisions and action items.
Do you use social media much for work?
I have run marketing for two social media companies in past lives, so I place a high value on social media. I actively tweet and post company news, particularly on Twitter and LinkedIn. Our communications team does a great job packaging up corporate news on all the social media sites and our corporate blog. And I rely on LinkedIn heavily for recruiting and networking.
What do you enjoy most about your work?
The people. We have a fantastic team here at Hightail, and that makes the job a lot of fun. The further in my career I get, the more importance I place on the quality of people I work with. You spend more time per day with your work colleagues than you do with your family or friends, so it's nice when you get along with them!
What type of music (if any) do you listen to at work?
I listen to Pandora if I'm focused on writing something or preparing a presentation. My playlists range from Gipsy Kings to Calvin Harris depending what I'm in the mood for.
What do you do for lunch?
Probably half the time I have a lunch meeting and half the time I just eat lunch at my desk or grab a granola bar in the break room. I have a weakness for mixed nuts and we have gigantic jars of them here, so I sometimes will just eat my body weight in nuts and call it lunch.
Do you socialise with work colleagues?
Yes. We encourage socializing with company events – everything from ping pong tournaments to a recent casino night. But we also grab drinks or dinner outside of structured events as well.
Are there any tasks (through your career) you've been especially glad to get rid of?
A lot of Silicon Valley companies assume that "marketing" equals "PR." I started my career at a PR agency, and have done a lot of it in my career. But we already had an awesome corporate communications team here at Hightail that was not part of the marketing organization, and that was a plus to me when I took the job. It really enabled me to focus on the other aspects of marketing – user acquisition, branding, lead generation, product marketing, etc.
What is your last task of your day?
Catching up on email.
How do you like to relax after work?
I really enjoy spending time with my kids. It takes my mind off work quickly to hear about their day, play sports with them, and just hang out.
Do you keep checking email through the evening?
Yes, but I actually don't feel that's a burden. I find it sort of calming to just go through my inbox after the dust settles each day. You have time to think about it a little more.
Do you take work projects home with you?
Yes, but I'm a total night owl. I do my best work after 10PM. If left to my own devices, I'd stay up till 2AM and wake up at 10AM every day.
What would you say to your 20-year old self?
You actually don't know what you're talking about, but don't let that stop you! Part of what's great about being young is you can charge ahead and make mistakes, but oftentimes those "mistakes" turn out to be great innovations or adventures. It's why Silicon Valley values 20-something entrepreneurs so much. I try to embrace that mind set today as well. Don't be apprehensive just because you've never done something before. Chances are you'll figure it out, and it's almost always better to make progress and correct after-the-fact, rather than to wait for perfect information.
If you could try out any job for a day, what would you choose?
General manager of an NFL football team. No question. Runner up would be head chef at a Michelin starred restaurant.
What device did you use to answer these questions?
MacBook Air. Best. Laptop. Ever.
Do you use your own personal device for work?
Yes – both an iPhone and iPad.