Human Resources
Typical 24: Katherine Spice, CV-Library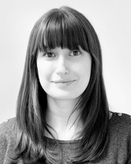 Name: Katherine Spice
Job title: IT Director
Company: CV-Library
Location: Fleet, Hampshire, UK
Years' experience: 16
1. What time do you reach the office each day?
I'm usually in the office by 8.40am – CV-Library is a really structured company and the working days here are always very productive. I don't need to get in hours before the day starts.
2. Is your job varied?
Every day is different. I could be working out a technical strategy for an area of our website one day and composing a solution to internal architecture the next. A whole multitude of tasks, problems and projects arise on a day-to-day basis.
3. Is your job creative?
-
4. What do you spend the majority of your time doing?
My days are split between planning upcoming pieces of work, providing technical input and guidance on the design and implementation of solutions, reviewing each team's progress against their goals and ensuring projects are on track, hiring and strategic planning.
5. Do you personalise your desk?
No, however, I do have a mug which has travelled with me since my first job.
6. Would you describe yourself as creative?
No, I'm not typically creative, I have no artistic bones in my body! However, my job can often involve working out the best solution to a problem, which can sometimes require very creative thinking.
7. Do you have any quirky daily rituals?
They aren't quirky, but every day starts the same: checking email, checking in with my Operations team that the platform is fine and then stand up meetings with the Development teams to cover what they did yesterday, what they plan to do today and if there is anything blocking their progress. It's a good way to keep on top of many different threads of activity.
8. Do you tend to work on your own or with colleagues?
It's about 50/50. There are many occasions when I need to work by myself to go through emails and liaise with staff and contacts. I also work solo if I'm trying to figure out a resolution for a tricky problem. However, as I oversee different teams within the IT department, much time is also spent engaging with them to plan and execute technical developments around the company.
9. How many hours on average do you work a day?
Usually about eight and a half. Because the days are so structured here, there isn't normally a need to work past my office hours.
10. Roughly how much time do you spend each day on email? Taking calls? In meetings?
I hardly ever take calls actually, there's not really a need to. With emails, each day is completely different. I dedicate time in the morning to catch up with them, but I respond as and when they come through. Meetings are different; I'm usually in them for 1-2 hours daily. I catch up with all the teams to ensure we have a strategic direction for every project, and I communicate with other departments and directors too.
11. Do you use social media much for work?
Not particularly. I'm on LinkedIn like every working professional, but other uses of social media for work are not necessary for me.
12. What do you enjoy most about your work?
The satisfaction of constantly improving the platform to support the requirements of our business. I really enjoy working on projects and requests of all sizes and seeing the platform evolve.
13. What type of music (if any) do you listen to at work?
I very rarely put headphones in as I like to know what's going on in the department. When I need to really concentrate though, I play rock music, LOUDLY.
14. What do you do for lunch?
When it's sunny, I'll sit on the benches we have outside. It's a good way to spend time with colleagues that otherwise I might not see much of.
15. Do you socialise with work colleagues?
Yes. At work we have a social event for the company every month. It's nice to meet new faces at these events. Of course I socialise with work friends outside of work too, it's a really sociable company!
16. Are there any tasks (through your career) you've been especially glad to get rid of?
It's more the reverse – I loved being a developer and I do occasionally miss the days of putting my head down and getting into the zone, just me and the code!
That said, my very first job was as a webmaster which meant I was responsible for everything from code to look and feel. It was a relief to join a company with a design team and to hand over making the pages look good to someone who was actually artistic!
17. What is your last task of your day?
It depends on what kind of day it's been; every day's different, although I always make a mental to-do list for following day before I leave.
18. How do you like to relax after work?
By doing something completely unrelated to technology - currently I am learning to free-dive and I go to a weekly swing dance class.
19. Do you keep checking email through the evening?
Occasionally, though we have a monitoring system which will alert me, and the rest of the team, if there is a major problem with the website.
20. Do you take work projects home with you?
I think about what we're doing at work most of the time, but I will only sit down to work in an evening or at a weekend if the project would really benefit from some uninterrupted quiet thinking time. I try to make it the exception so that when it happens, I can give it 100 per cent.
21. What would you say to your 20-year old self?
It will be okay. Keep breathing!
22. If you could try out any job for a day, what would you choose?
It sounds twee, but exactly what I'm doing now.
23. What device did you use to answer these questions?
I did not do this all in one sitting: desktop and phone.
24. Do you use your own personal device for work?
Not as my main desktop, but I use my own laptop and phone.