Human Resources
C-Suite Career Advice: Eric Holmen, CMO, Invoca
We ask industry leading C-suite professionals for their expert career advice...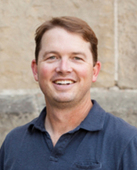 Name: Eric Holmen
Company: Invoca
Job Title: Chief Marketing Officer
Location: Santa Barbara, CA
What was the most valuable piece of career advice that you received?
A mentor, early on, said to me, 'Don't assume that your customers and prospects are thinking about your business every day. They're not. They only think about it when you tell them a story. Be great about telling stories. If you can't tell a story that gets them thinking, then fix that, first.'
What advice would you give to someone starting their career in the tech industry?
If you're considering entering the tech industry, evaluate your job choices as if you were buying the company. Do your investor-level due diligence. Get to know the management, the product, the market, and even the cap-table structure (shareholder ownership rules). Time is all you've got when you start out, so invest it as if it was gold. Only work with great management teams, rule number one.
What tips would you give to someone aiming for a c-level position?
If you want a C-level position in a tech company, great work isn't enough. You need to have a vision and be passionate about that vision and get people around you – above, below, and laterally – excited about that vision and aligned to that vision. Most C-levels are smart and hardworking, but, the good ones are there because they believe in the not-yet-believable and they have the people around them excited (and doing the great work to get there).
Are you particularly proud of any career advice that you've given or the career route/development of anyone you've mentored?
Career advice that I give regularly, and which I try to uphold myself, is to work in a career where you can be passionate, where there is no physical inventory (or stuff that expires out of your control), where you are engaged in the digital economy directly, and where there is a huge market that is at least a generation from being commoditized.