Mobile Working
Crowdsourcing Innovation: Daniel Rogan, Vufine Inc.
Crowdfunding sites are offering a new path for inventors with original ideas. We talk to inventors looking to gain the public's favour...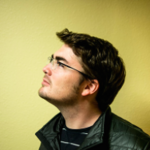 Name: Daniel Rogan
Job title: Marketing Manager
Organisation: Vufine, Inc.
Location: Sunnyvale, Ca
Product: Vufine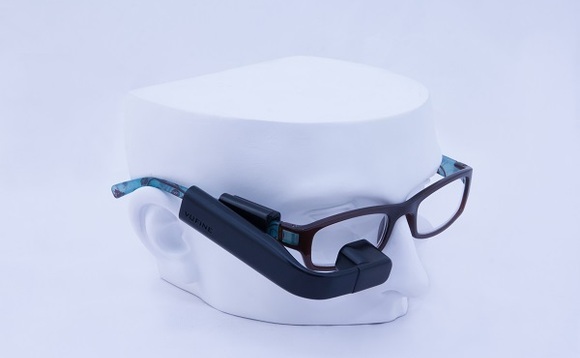 What it does & how it works:
Vufineis a handsfree wearable display that connects to a wide variety of current technology using an HDMI cable that allows it to plug in and display crucial information. Vufine attaches to a wide variety of user glasses via a magnetic docking station that allows it to be both easily adjustable and stable for everyday use.
What makes it special?
The difference between Vufine and other seemingly similar products is that Vufine is an extension of current technology, not a replacement. We know that people are carrying more tech with them and that that tech is only getting more powerful but there will always be a need to interface with crucial information while your hands do the real work. We think your technology is smart enough, that you simply need a new way to experience it. The most special thing about Vufine is that it can be used in a nearly unlimited amount of ways because it is a display, not a computer. It enhances the user's current activities instead of redefining them.
What's your background, and what inspired you to come up with the idea?
Our team worked at a Japanese competitor to Google Glass and was able to experience that space in a very hands on way. While everyone was thinking about ways to bring a wearable computer to a user's face with the goal of mimicking smartphone functionality, we wanted to do something significantly more streamlined. The industry has suffered from two main issues: privacy and affordability. We wanted to create something that almost anyone could own, that capitalized on the utility of their current technology without hindering them with unnecessary privacy concerns; something simple, detachable and useful. We are very fortunate to have constructed a team that is capable of taking all those buzz words and making something real out of them.
Why Kickstarter?
We chose kickstarter because it provides a unique opportunity to involve potential customers in the creation of our product. Because of the very public backlash against products like Google Glass it was important for us to crowdfund Vufine to demonstrate that the Glass stigma isn't prevalent enough to hurt public perception of Vufine.
We've learned a lot from our backgrounds in wearable tech and we wanted to make sure we could learn from Glass and similar products enough to make something that people would want to support. By bringing Vufine to kickstarter, we are able to prove in a very public space that Vufine is something that people are interested in. This not only allows us to raise money to bring Vufine to production but also serves to validate the product concept in a way that would be very difficult without crowdfunding.
Is Crowdfunding good for innovation? How so?
We are definitely proponents of crowdfunding as a means of supporting and encouraging innovation. Crowdfunding has changed over the last few years and at times there are definitely projects moving through all categories of the various sites that probably don't need to be there but they are vastly outweighed by the constant stream of new interesting, creative projects. A lot of ideas would have nowhere else to go without these outlets and anything that helps give people a voice and a platform for their ideas is good for innovation.
Reactions on KS so far?
So far our Kickstarter experience has been very positive though at times a little overwhelming. We have a very lively comments section where our backers have come up with a ton of new ways to use Vufine as well as ideas for our product in the future. Some of these backers have become so savvy that they've taken to answering other peoples' questions which is a level of response and interest that we are absolutely thrilled to see. We also receive our fair share of messages and emails. It's been a very, very fascinating experience and we couldn't be more pleased with how the campaign is going; not to mention we couldn't be happier about the support we've received so far! It seems like people are excited and interested — the rapport has been overwhelmingly positive.
What have you learned from your campaign?
We've learned that crowdfunding is a full-time, high octane job. Throughout our pre-campaign work we encounter tons of crowdfunding "experts" who tried pulling us one way or another about our strategy, our product, or our goals and, though it's always important to keep an open mind, we've found that crowdfunding is a very subjective art form.
Prior to launch there is always going to be stress about the size of your mailing list or the look and feel of the page but regardless of how well laid your plans are, at the end of the day it's up to potential backers to decide whether you sink or swim. We've been very fortunate to receive the level of support we have. That support is a mixture of interest in the product and us sticking to our guns about how exactly we want to present ourselves and our campaign. You can do everything by the book, but ultimately it isn't up to you to whether you meet your goals or fall short.
When is the product due to ship?
Vufine is due to ship to our backers in November of 2015.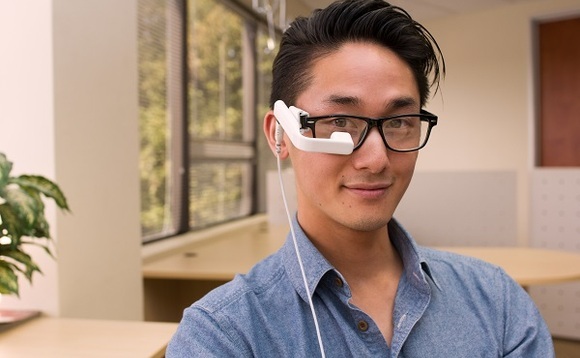 How do you plan to compete with Google Glass, Recon Instruments or other companies offering similar products?
The fortunate thing about Vufine is that, though it seems very similar to products like Glass, Recon and Skully, it is fundamentally different in that it is a wearable display, not a wearable computer. Though other similar devices are capable of doing more on their own than Vufine, our greatest strength is that Vufine is compatible with such a wide range of technology. Vufine isn't a device dedicated to a certain set of functionality but rather something that extends the utility of current technology into a wearable, handsfree space. We're confident that between Vufine's flexibility and its affordability that — though we will always be compared to those companies — we will be able to carve out our own niche in the market.
Google Glass ended up receiving a lot of negative press and being unpopular with the public, how do you ensure that doesn't happen with your product?
Our work in the wearable space has given us first-hand experience in the successes and failings of the industry. We've taken to heart all of the prominent concerns associated with Glass and have deliberately avoided making the same mistakes so we are confident people will not run into the same issues they had with Glass. We're hopeful that because Vufine is fundamentally a very different product that we will totally avoid comparisons to the negativity surrounding glass.
How do you see people using the Vufine?
When we first started creating Vufine we had a fairly narrow set of use cases in mind but it has since grown and expanded dramatically. Our largest use cases are definitely as a viewfinder for GoPro to insure that you are capturing exactly what you want to capture, as a way for cyclists to enjoy a simple, handsfree GPS, or a new way for anyone to interface with their smartphones. We've had a lot of support from drone enthusiasts and professionals about using Vufine to aid in their piloting and from cinematographers as a means of replacing large bulky monitors on set. We've talked to parents who would like to use it as a baby monitor and athletes who'd like to use it for fitness metrics. We see Vufine as something that people will adapt to their lives so, though we started with a more narrow focus, we've found that the more people we talk to, the more ways we're learning Vufine can be beneficial.
Possible business use/advantage?
We think business applications will be huge for Vufine. Much like with consumer applications, we think businesses will be able to easily and affordably work Vufine into their routines. A security guard could more effectively patrol a building with a live camera feed, an engineer could work with a schematic right in his peripheral vision, or a doctor in need of a live feed of patient vitals could work without having to look away. And those applications are only the beginning.
What's next for the company and the product?
Right now we're focused on the Kickstarter campaign and making sure we are able to deliver the best possible product to our backers on time. The future is definitely going to be busy for us as we work on finalizing and producing Vufine. Beyond that, beginning work on a second version and continuing to expand and evolve our product and our company. The big thing we've been hearing about from our backers has been whether or not the future will include a wireless Vufine and the simple answer is: we're looking into it. We crafted Vufine very deliberately to ensure it met our standards, so the difficult thing going forward will be to advance the product in line with our vision about how we see both ourselves and the industry evolve.