Human Resources
Typical 24: Ross Jackson, ZTE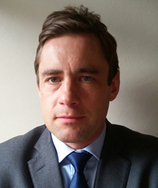 Name: Ross Jackson
Job title: Sales Director, Open Market, UK Terminals
Company: ZTE
Location: London, England
Years' experience: 12 years (10 in telecommunications)
1. What time do you reach the office each day?
Start my day @ 6am, usually checking emails via a smartphone, then detour via the gym or run to the office. Arrive @ 8.30-8.45am
2. Is your job varied?
Extremely yes. I meet with a variety of different customers; etailers/retailers and B2B customers alike across various European geographies.
3. Is your job creative?
It is more commercial than creative – a lot of negotiations. However my background is in marketing so I do try to get involved with some of the creative campaign planning/advertising – but I'm normally told to butt out!
4. What do you spend the majority of your time doing?
It's a split between strategic planning and business development. If I'm not in a meeting with a customer, I'm forecasting terminal device volumes and values for the quarter/half or year, reviewing ROI's, closing deals or networking with potential new customers.
5. Do you personalise your desk?
No – I am a true remote worker – so not even a pen. I'm rarely in the same place from day to day – I work wherever I am on the day.
6. Would you describe yourself as creative?
Yes. My background was ATL marketing and I spent a lot of time doing CIM/ISP courses. I enjoy being creative however that is not standard for the role of a telecommunications Sales Director. I try to be creative throughout my week: whether this is how I deliver a presentation, how I take a device to market, or how I run a meeting. It's certainly good to try out a variety of creative approaches with different people/customers.
7. Do you have any quirky daily rituals?
Exercise. Ideally at the start of the day, and every day! I do a lot of ultra-running (mostly 250 km + stage events in fairly inhospitable places such as the desert) so I have to cram a lot of training into my day wherever I can. Running, lifting weights, cycling – whatever I can fit in.
8. Do you tend to work on your own or with colleagues?
I love working as part of a team. I enjoy the energy working with colleagues, whether it's driving a team towards a target, or celebrating a win. However I would say I'm naturally more of a maverick. I don't struggle with self-motivation so I tend to be more effective on my own.
9. How many hours on average do you work a day?
Telecommunications is very flexible. I tend to work around eight hours a day, but I will start early, break irregularly for lunch or leave early to be more effective. You do what it takes to get the job done and no day is the same. Working smart is key – whether that is missing rush hour by arranging meetings in good commuting times, or doing a working lunch to leave early. That is a big advantage in this sector. Plus I can pretty much work from anywhere – so long as my phone is charged I'm effective.
10. Roughly how much time do you spend each day on email? Taking calls? In meetings?
Most of my time – but I do try to restrict my time on email. Email is no longer effective for me. I find that people send emails instead of actually socialising with their colleges/customers and it is probably one of my biggest annoyances with the industry. My role is about building relationships and you don't achieve this on email. I tend to only use email to confirm verbal discussions. Sure it's unavoidable sometimes but I would always prioritize face-to-face meetings or communicating on the phone.
11. Do you use social media much for work?
No. I use LinkedIn sometimes as a way of navigating customer buying centres, but the rest is simply white noise. I am not on Twitter and I rarely use Facebook. I don't have time or the inclination to browse social media. I prioritise WhatsApp for friends and family as its quick and effective. The rest, no.
12. What do you enjoy most about your work?
I enjoy a challenge – the harder the better. I take huge satisfaction from achieving objectives against poor odds (like winning a new customer that didn't look good). I also really enjoy the personal interactions that are involved in building relationships, whether it's with a customer or colleague. Telecommunications is certainly a very fast paced industry – combining fast paced people, innovative products and a fun environment. Having come from Microsoft, a tier 1 brand, ZTE is more of a challenger brand where you are rewarded for innovating and doing things a bit differently. The second it gets easy, I tend to lose interest.
13. What type of music (if any) do you listen to at work?
--
14. What do you do for lunch?
Whatever is going – I'm not fussy. Ideally a lobster lunch, but a Pret sandwich is good too.
15. Do you socialise with work colleagues?
Sure – I'd always encourage this as it helps break down barriers. Not all the time but certainly I'll go for a few beers on a Friday.
16. Are there any tasks (through your career) you've been especially glad to get rid of?
Administration as a whole. It can be very time consuming especially if you've had a busy week. Whilst you can't get rid of it entirely, I now try to schedule specific time to do it. Or ideally outsource the tasks! If it doesn't make the boat go faster I would question why I'm doing it. My day is always about prioritising.
17. What is your last task of your day?
Normally checking my schedule for the following day/s and preparing any relevant documentation.
18. How do you like to relax after work?
I have two dogs (pugs called Douglas and Roxy) – they may not be too relaxing by themselves but going to the park is..... My wife and I walk them a lot. Otherwise I hit the gym, play squash or go for a glass of wine in a local Richmond beer garden.
19. Do you keep checking email through the evening?
I used to all the time, but now I turn my email off the second my day is done.
20. Do you take work projects home with you?
Yes – I work from home so this is unavoidable, but I keep work time and home life very separate. I tend to work in an office area and even if I don't I ensure that once my business day is done the laptops/paperwork and everything 'work' is fully packed away (out of sight, out of mind). A good friend of mine advised me on this when I started working from home with Vodafone. This helps keep me motivated at work, but means that it doesn't affect my home life in the evening or at the weekend. He was 100% right – nobody wants to feel like they're always at work!
21. What would you say to your 20-year old self?
Focus! If you want something enough you'll achieve it. And prioritise the people you love (finding out who these are is the hard bit).
22. If you could try out any job for a day, what would you choose?
The military – maybe as a paratrooper. Ideally I'd look for something physical which incorporated world travel.
23. What device did you use to answer these questions?
My laptop (Dell E4300).
24. Do you use your own personal device for work?
No, but I would like to use my Macbook Air. My Dell battery is terrible, trying to charge it is the bane of my life. J