Human Resources
Typical 24: Stephen Taylor, Sojern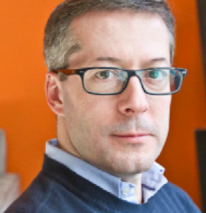 Name: Stephen Taylor
Job title: Managing Director, International
Company: Sojern Inc.
Location: Main office Soho Square, London but also San Francisco, NYC, Omaha, Dubai and Singapore
Years' experience: Over 20!
1. What time do you reach the office each day?
If I'm going to the London office, about 8.30am.
2. Is your job varied?
Wonderfully so! I have the pleasure of working with a multinational team and offices around the world, from Omaha to San Francisco and from Singapore to Dubai. It helps that our clients and partners are also distributed around the world - it all makes it endlessly fascinating.
3. Is your job creative?
My role is really focused on two things – our people and commercial performance. I like to think that finding new approaches and angles by which to address new challenges and opportunities is a creative process.
4. What do you spend the majority of your time doing?
At the time of writing it has been too many spreadsheets and not enough time with people!
5. Do you personalise your desk?
Not really. A couple of personal cards and my Arsenal FC coffee mug.
6. Would you describe yourself as creative?
I try to be, as I think it's a really important and overlooked quality in business. In reality I am maybe better at facilitating the creativity of others
7. Do you have any quirky daily rituals?
Not sure they're quirky, but my morning ritual involves a lot of good coffee.
8. Do you tend to work on your own or with colleagues?
It varies. I try to give a lot of space to my team in London (avoiding the temptation to jump into every meeting or topic!). At the same time we are all virtually collaborating across the world all the time. That's the fun part about working for a global company: when the day ends in London, it starts in San Francisco, and when it ends in San Francisco, it starts in Singapore - and so on and so forth.
9. How many hours on average do you work a day?
Because of the time zones, I tend to be "on" for c 15 hours per day – but not all of those hours are at the same level of intensity!
10. Roughly how much time do you spend each day on email? Taking calls? In meetings?
--
11. Do you use social media much for work?
I'm a Twitter aficionado – it provides a good alert mechanism for industry topics and news. And LinkedIn is a great source of connections and recruitment. As a business, Sojern has very active Facebook, LinkedIn and Twitter profiles and I find them all to be very valuable tools in staying current on relevant news and in building the brand.
12. What do you enjoy most about your work?
The people. I have been lucky enough to build the Sojern international team from scratch and I think they're great! I am learning from them all the time.
13. What type of music (if any) do you listen to at work?
When I have to get my head down to write a presentation, I do shove my earphones in and listen – mostly classical.
14. What do you do for lunch?
Soup/sandwich at my desk, unless I'm out with clients.
15. Do you socialise with work colleagues?
We are quite a social company overall. We have a number of organized team social events, and a few informal ones, and international trips often provide a good opportunity to mix the social as well as business side of things.
16. Are there any tasks (through your career) you've been especially glad to get rid of?
Early in my career at Air Miles I significantly underestimated the number of responses we'd get to a consumer questionnaire we mailed out. I had to sort nearly 500,000 by hand. Thank goodness for the internet and SurveyMonkey.
17. What is your last task of your day?
No fixed routine, but probably checking my phone for emails.
18. How do you like to relax after work?
Family, friends, singing and cycling
19. Do you keep checking email through the evening?
See questions 9 and 15!
20. Do you take work projects home with you?
Also see above! I think in a connected world there is less distinction between working in the office and at other times/places. Personally I like this, but it does require other forms of self-discipline.
21. What would you say to your 20-year old self?
"Stop being so damn smug. You soon won't be the youngest person in the office."
22. If you could try out any job for a day, what would you choose?
World Champion road cyclist who also conducts a leading world orchestra, when not relaxing in his vineyard in the South of France. It could happen…
23. What device did you use to answer these questions?
Macbook Air
24. Do you use your own personal device for work?
Laptop no, phone yes.