Wireless Technologies
C-suite talk fav tech: Ian Symes, Right Management
CIOs, and increasingly CMOs and CEOs, may be responsible for the technology within their group but what about their personal preferences? We profile the global c-suite to learn more about their 'fav tech.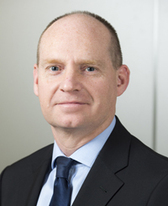 Name: Ian Symes
Job title: Executive Vice President Europe and General Manager UK
Company: Right Management
Industry: HR
Location: United Kingdom
Years' of experience: 20
What is your favourite personal gadget?
My iPhone. It might seem obvious, but I see it as the modern equivalent of the Swiss Army Knife. At the moment both my daughters are in Germany; at any point in time I can see where they are and exchange messages across a number of different platforms. Moments later I can check the news, get automatic updates on my favourite sports or take a high-resolution photograph of something I see that gives me a business idea. It is multi-functional and has transformed the way I communicate.
Do you have a favourite piece of personal software?
The Autotrader app – I love buying (and selling) cars. My wife and family will tell you that I spend too many weekends driving up and down the country to view potential car purchases – I use the Autotrader app to narrow my focus and negotiate from an empowered understanding of prices in the market.
What was the first piece of technology you got really excited about?
My dad's reel-to-reel tape recorder. He had a Sony which he'd imported from Japan and the recording quality far surpassed any cassette. As a teenager I poured over the HiFi magazines. I had set my heart on buying a high-end TEAC model that made you feel more like a music producer than a home user, but by the time I could afford it, digital recording had taken over and the days of the reel-to-reel had gone.
What device improves your life most at work?
My smart watch – reminds me to get up from the desk, walk about and talk to people. I bought it about 4 months ago and am still learning to use all the features, however it has already definitely changed my habits. It not only benefits your working life from a health perspective, but encourages you to walk around and talk to people in your organisation that you may not work with on a day to day basis.
What software keeps you most productive at work?
The RightEverywhere platform, is a digital platform that provides employees with the tools and resources for career development. It highlights strengths and skills so they can realise their potential and continue to progress with in the organisation. It balances high-tech and high-touch, allowing users the flexibility of using it at anytime, anywhere. It has never been more important to learn and adapt to the needs and demands of employees, as technology continues to evolve and flexible working increase.
Is there any technology you would personally recommend that you don't think enough people know about? (Hardware or software, work or personal)
When interviewing for a new employee, one of our assessment processes follows a holistic approach. By comprising a mix of psychometric and scenario tools, including tailored versions of our proprietary Business Simulation, EMCO™ we are able to create a realistic 'day in the life' executive assessment suite which includes analysis exercises and a series of interactive activities set around the context of a fictional organisation. This approach provides reliable results more likely to predict who would be most successful in post.
Do you think anything about your personal use of tech would surprise your colleagues?
I use social media to buy my suits. I have been buying my business and formal clothes from the same small shop for over 25 years; the two guys who own it were originally sales assistants and bought it from the original owner. During their two annual sales, they send me photos of the suits in stock in my size, based on my known taste and I reserve them that way. It's a personal service from an independent business and they have adapted to the changing times with technology.