Data Center & Storage Solutions
Crowdsourcing Innovation: Christophe Guionet, novathings
Crowdfunding sites are offering a new path for inventors with original ideas. We talk to inventors looking to gain the public's favour...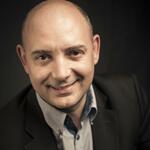 Name: Christophe Guionet
Job title: Founder, CEO
Organization: Novathings
Location: Aix en Provence, France
Product: Helixee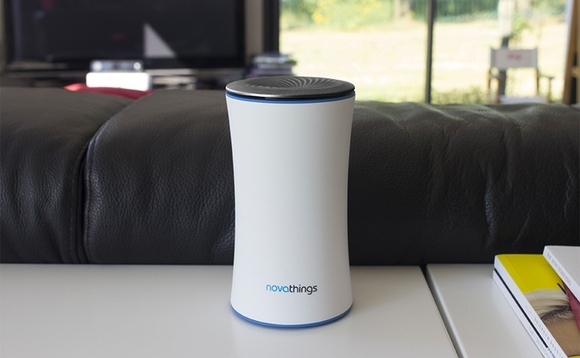 What it does & how it works:
Helixee connects wirelessly to all of your devices (phones, tablets, desktops, etc.) and automatically backs up files on its own hard drive. From there you can share files with individual users, like family, friends or co-workers, and access it remotely (it's a manual option) via an app that's easy enough for anyone to use.
What makes it special?
Helixee is the first consumer-oriented smart hard drive. Novathings managed to combine security and sharing to answer a new demand: people want to communicate easily, worldwide, while protecting their personal data in a secure place.
Helixee is also a way to give back power to consumers to protect themselves. Unlike cloud-based backups which do something similar, the data you keep on Helixee is safe where you can see it. This means you don't have to worry about your files getting taken in massive data breaches, or being inaccessible when there's a service outage like Google Drive. There have been ways to do this in the past with network storage devices, but not everybody has the tech expertise you need to do that.
What's your background, and what inspired you to come up with the idea?
I have 15 years of experience on e-commerce and project service center development for French and international companies. I built the Novathings's team from prior colleagues, so we know each other pretty well and we're already used to working together.
About a year and a half ago, I had the idea of creating a startup to protect our digital lives. By analyzing how people were using their data, I came up with three main observations: First, people generally don't back up the data on their devices with any regularity, partially because they don't have time but also because it's complicated and time consuming, even for geeks; Second, our data is spread across all our devices, and accessing data between them is not always easy; Last but not least, 80% of Europeans don't want to use the public cloud to save and share their personal data.
Helixee was born from the sum of these observations, and our hardware and software teams worked hard to create a product that seamlessly combines ease of use and data privacy.
Why Kickstarter?
We've been fortunate to have investor support from the beginning. But the fact of the matter is that those final stages of shipping a hardware product are very expensive. Tooling up for mass production would be extremely difficult for us to manage, on top of the finishing touches we still want to add before shipping. Kickstarter is a way to get over that hurdle while simultaneously getting valuable feedback and building some early fans.
Is Crowdfunding good for innovation? How so?
Oh absolutely! Even though we hear about huge valuations and funding rounds all the time, it's not quite as easy to fund new ideas as one would expect. Crowdfunding lets the consumer decide what they want, opening up the door for many ideas that might be great, but hard to pitch to an investor.
In fact, many backers don't realize that their contributions help a lot more than with the funds themselves. A successful Kickstarter campaign validates the demand for a product, which then gives innovators something to point at when they're pitching other investors down the line. So when a backer gives, say, a dollar to a campaign, the company might end up getting five or ten dollars as a result.
Reactions on KS so far?
People have certainly been very generous, that's for sure, and we've been getting a lot of kind words, too. But even more so than we expected, we've been getting suggestions and technical questions that have led to us considering more features to add. For example, Helixee's Wi-Fi works on 2.4GHz, but several backers commented that they only use 5GHz. So I was able to bring this to Pascal Jacques, our hardware guy, and crunch some numbers to figure out if it's something we can add. Maybe it is, maybe it isn't, but either way it's so helpful to get this kind of consumer feedback well before it ships.
What have you learned from your campaign?
The one that really gets me is just how much time it takes each day to keep a Kickstarter going. That's something we heard before we started, but there's a stark difference between reading about all the time it takes, and having two messages pop up on your phone right before bed from someone who's on the fence about becoming a backer. You have to be so reactive, and keep thinking of creative ways to reach out further, catch more eyes, all the time. It's an experience like nothing I've had before, even with my background in project management!
But if crowdfunding is an option for you, don't let that scare you off. There's a certain exhilaration every time you get a new backer. Especially when you consider the team dynamic. We've all known each other for a while as friends and colleagues, but taking on this challenge has really brought us together. We keep each other motivated, we brainstorm new ideas, and we share in every little victory.
When is the product due to ship?
June 2016. That's a very conservative estimate so we really don't expect having to delay it.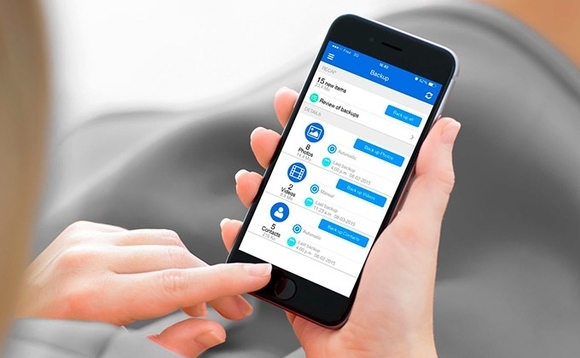 There have been quite a few 'Personal Cloud' style projects on sites like Kickstarter and other Crowdfunding sites, what do you think is behind their increasing popularity and how do you make yours stand out?
The "personal cloud" is a real subject because people recognize that protecting your private life is essential. Hacking consequences can be disastrous for someone who gets his bank accounts or identity stolen, not to mention online/social media bullying if a private video or picture is hacked.
Helixee is a concentration of technology. It democratizes data back-up thanks to its simplicity. It also combines sharing and security, which I realize can sound a bit antithetical. However, our experts worked hard to find a solution that allows to stay open to the world while protecting the confidentiality of your data. The techniques we used for the remote access feature, comparable to a VPN, are effective enough that we filed for a patent. Helixee and its devices use a dedicated and private communication channel that is compatible with all kinds of devices, OS and web browsers.
What do you think are the biggest weaknesses with the Cloud?
Public cloud solutions offer data storage but no real backup. There can be server issues, like with July's lightning strikes in Belgium that caused Google to lose millions of files. In terms of security, users don't have control over a single thing. If you delete a file at home, who knows if it really has been deleted on your hosting company's servers? With Helixee, we've designed it to duplicate data, either from one Helixee to another (you can have one at home and another one at work for example), or from our planned subscription offer called "digital safe" where all our clients' data will be stores on our servers. In this case, all the files will be encrypted and Novathings won't be able to read them. In case of theft or problem with your Helixee, Novathings will be able to return your last backup.
There are many headlines about backdoors, hackers and data breaches in the press - has this affected how you approach security?
Of course! We are very attentive to anything happening in the security industry. When we created Helixee, we were pretty overwhelmed when finding the best available solutions in terms of security and we talked a lot with experts to get the best of what is available on the market. Regarding the remote access, we have even developed our own patented solution to increase Helixee's performance.
Today our product is ready for the market, and we are proud to have met our goals for both security and sharing. When we look at experts' opinions in the security field, our choices turn out to be aligned with their recommendations. We also designed Helixee so that we will be able to improve it later with software updates.
How would you describe the technology scene in France right now?
The tech scene in France is really active. We are seeing a lot of successful startups, whether funded by crowdfunding campaigns or VCs. Innovation has always been a part of French DNA, but we've been a bit insular, lacking that desire to bring ideas to the international market. But that's changed as of late, as if French tech suddenly decided it wants to be as renowned as French fashion, or food. And I think it will be. The mindset is different, and the government is making a huge push to support the tech and startup scene in France, so entrepreneurs feel ready to conquer the world!
Possible business use/advantage?
Data confidentiality is not only a topic for consumers, but also for enterprises and CTOs. Most employees share their documents using public cloud solutions, while CTOs spent a lot of energy and money to protect companies' servers and email inboxes. That doesn't really make sense. So obviously the SMB market is also an interesting target for Novathings.
What's next for the company and the product?
One of the challenges we have for the next few months will be to get the best quality-price ratio in order to offer the best deal to consumers. Next January, Novathings will also be showcasing at CES Las Vegas which is an important step for us.
Once Helixee ships, we're going to keep working on it for a while. We've designed Helixee to be scalable with simple software updates, so we can keep adding value to the product.