Wireless Technologies
Crowdsourcing Innovation: Le-roy Staines, Founder of TIMEDOCK
Crowdfunding sites are offering a new path for inventors with original ideas. We talk to inventors looking to gain the public's favour...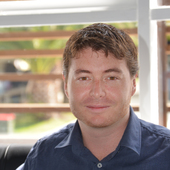 Name: Le-roy Staines
Job title: Development Director / Founder
Organisation: TIMEDOCK
Location: Auckland, New Zealand
Product: TIMEDOCK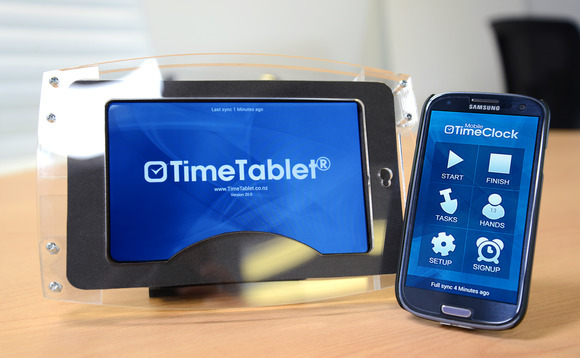 What it does & How it works:
TIMEDOCK simplifies the time keeping process for construction, agriculture, security and other organisations with field-based work. It does this predominantly via our MobileTimeClock app, specially built for user simplicity out in the field, and TimeTablet as a wall-mounted option.
Employees are issued special ID cards which a team manager, with a smartphone, can simply scan in and out. The process is very easy to use: either scan the barcode with the camera on your phone or, for newer phones, tapping the phone to the card will utilise the same technology (NFC) the major banks are using for contactless payments.
What makes it special:
Simplicity and scalability. Whether you have ten or ten thousand employees, there are no cumbersome searches or lengthy lists to scroll through to find the employees in your team. And there's no need to pre-define your team from the admin-end. Any member within your organisation can simply present their card to an authorised team leader (with the MobileTimeClock app) to scan in and out. We combine portability with the simplicity of traditional card-based time clocks.
What's your background, and what inspired you to come up with the idea?
I began my career, so to speak, in the construction industry as a general labourer. Within a few years I'd begun project managing some very high-profile projects overseas and learned a lot about staff management, streamlining tasks and processes and approaching IT from a hands-on point of view.
From there I was lucky enough to have an employer (and mentor) who believed in me and recognised my design and software development talents which he incorporated into the running of his business by means of various project management software tools I would create.
Later, I began a web development company and over time pushed my skills even further. Not only for clients but also in my spare time on various projects for fun. One of which was qrcodegenerator.co.nz a simple website to create QR Codes for people wanting a code for their website. From here I began to think of a number of business applications for the QR Code, one of which was time-keeping. At some stage I produced some concept artwork and presented it to Warren Coogan (my business partner and first employer) to see what he thought. His response –"When can I have it!?"
Two weeks later, with a crude but functioning prototype, we had a working version of the QR-based system running live out in the field. Two years and considerable investment later, of both time and money, we launched TIMEDOCK.com
Why Indiegogo?
Well, I have to be honest, we are looking for more capital! I'm very interested in crowd-funded technology and Indiegogo has been a weekly destination of mine for around a year now. It's a great place to see what 'cool' inventions people are coming up with; and contribute a few dollars to help out. So we thought we'd give it a shot!
Is Crowdfunding good for innovation? How so?
I believe it's great for innovation in a sense it gives people a way generate capital and market interest at a global scale, and at a very early stage of the business. I think before the age of the Internet this would have been a very difficult thing to do for anyone; let alone the 'backyard hacker' tinkering with cool and innovative inventions in his garage.
Whilst crowd funding may not necessarily inspire innovation, I believe it builds a community of people that recognise innovation. That in itself will greatly accelerate the speed of which technology, and the culture that goes along with it, evolves.
Reactions on IGG so far?
At risk of being too honest we are still working on building public interest to get people to our listing. So our response so far has been negligible. However we are working hard and any interest we can garner will help in one way or another! We are very thankful that IDG Connect has taken an interest in our product and I believe it's just the first important step in the climb ahead.
What have you learned from your campaign?
Having a great product and listing a campaign is not enough. You need to generate buzz about your product! And in hindsight I think we should have begun generating that buzz *before* we listed the campaign rather than after.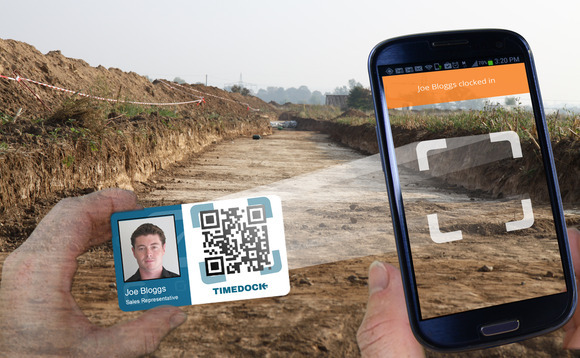 The TimeDock concept is very simple, but could have a big impact. Which is a more important by-product of your system; simplified processes or a paperless office and the environmental impact that has?
Trick question! Actually I will be brutally honest here and answer from both points of view.
As a hiker, hunter, and lover of the outdoors, I would have to say the most important by-product is the paperless office and the effect this will have on the environment. I'm not just saying this for PR either. I truly believe that for everyone, the entire human race, that this will be the single most important product of our company.
Now I realise it's very cliché of me to give that answer. After all we all want the environmentally-friendly PR image right!? I have to say, while I am passionate about the environment, the simplified process as well as eliminating the human error element was, and is, the main driving force behind the business.
How long does it take to deploy TimeDock within a company, and how hard is it to integrate into existing systems/processes?
We find it to be very varied. Some companies deploy beyond a trial level within just a couple weeks. However we have found many medium to large companies can take many months to get up and running one hundred percent. We see this in particular with local New Zealand companies. They love the product and see great value in it but when it comes to changing their business processes it often gets delayed 'just until we've finished this big job'. Americans, on the other hand, have in general adopted the technology and process very quickly.
Why have NFC & QR codes failed to really take hold?
I could go on all day about this. First and foremost; they were a trendy technology that was misused. People wanted to jump on the band wagon and had the mind-set that all they needed was the code and people would come. Many never considered the user experience in the process. Their drive was on the money. I think if they had utilised QR Codes more for consumer experience and enjoyment rather than boosting sales and visits to their websites, then they could have taken a better hold.
That being said there are many who have done it right. And I've seen interesting cases such as a heritage trail with videos to accompany snippets of information. I think QR codes having 'failed' is more of a marketing perspective. Whereas the codes will continue to be very useful for software applications and automation processes. That is, after all, why they were invented!
And in terms of NFC well; if only iPhone would incorporate NFC then we'd all be using it! But again I feel as though people are too focused on utilising these technologies for marketing yet there are so many other functional uses for them.
What's the tech scene in Auckland/New Zealand like at the moment?
It seems to be growing at an interesting pace. I think a little 'kiwi ingenuity' goes a long way with technology and the Internet of things. I've met with a number of local businesses who have their sites on the global market for cloud-based services and systems ranging from document signing to HR management to niche products such as orchard management.
Hopefully we will continue to see more companies and make a bit of a name for ourselves as a leading source of technology solutions.
Possible business use/advantage?
A good example we have where an organisation has used our system to considerable advantage is a local Kiwifruit orchard. We produced nearly 500 signs that they posted around their orchards to identify the different blocks. The team leaders not only scan in their workers for work but as they move through the orchard they scan into the different blocks to assign their time. This allows them to get a better picture of performance on any given day in real-time.
Aims for the future?
My personal aim, beyond the growth of the business, is to move my family to the country and set up a technology workshop where I can play all day and spend more time in the outdoors as well. I love the country and wildlife we have to offer here in New Zealand yet I've spent most of my life in or near the city. It would be my ultimate dream to be able to enjoy that freedom and sense of relaxation every day.
From a company perspective we have a number of features and ideas we'd like to work towards. I think our most interesting one (that I can talk about anyway) is the ability to use facial recognition to clock in/out using Google Glass and other augmented reality devices.