Human Resources
Typical 24: Trent Telford, Covata, Inc.
IDG Connect is looking to speak to IT, business and marketing professionals across the spectrum to discover more about their very different, typical working days…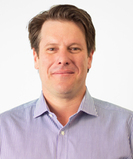 Name: Trent Telford
Job title: CEO & Founder
Company: Covata, Inc.
Location: Reston, USA
Years of experience: 17
1. What time do you reach the office each day?
8 a.m. if I am not dropping my girls at elementary school - otherwise about 9:15am.
2. Is your job varied?
Definitely. Chief Innovation Officer is what a good CEO really is in our tech game, but I have a great team really to make that happen. Innovation is key, so I have to do and enable lots of things and people so that we can really have an impact out there.
3. Is your job creative?
Yes, very – it has to be in order to launch new technology into a conservative stream of the tech sector.
4. What do you spend the majority of your time doing?
Currently a lot of time on the closing of our stock market listing in Australia (ASX) but channel deals, growth resourcing, and client engagement take the front seat in my day.
5. Do you personalise your desk?
I have a personalized mug that one of the lads in finance gave me and lots of sports memorabilia on the walls.
6. Would you describe yourself as creative?
Yes - it seems to be a paternal trait in the family!
7. Do you have any quirky daily rituals?
Not really - other than espresso coffee in the morning at home. I am not an American brewed coffee fan…yet. Maybe that will change the longer I live here.
8. Do you tend to work on your own or with colleagues?
I need time alone but I also relish time with colleagues - both formal/structured and informal, in the office or over a beer.
9. How many hours on average do you work a day?
A lot - there's a good number of staff based in our office in Sydney. Business hours begin there just as we close in the east coast - so 3 out of 5 nights a week, I make calls from home to Sydney.
10. Roughly how much time do you spend each day on email? Taking calls? In meetings?
At least 3/4 of the day, I suppose.
11. Do you use social media much forwork?
Yes - internal and external facing blogs/social media. It's a great way to stay engaged. I enjoy consuming other people's social media as much as sharing my own thoughts on the events of the "moment."
12. What do you enjoy most about your work?
Building it - that means both physical growth in the number of staff and fostering professional growth of our team. Also, changing the fabric of how the internet can utilize security at a data level and shareholder excitement that comes with delivering returns to those who backed us, that's all big stuff for me.
13. What type of music (if any) do you listen to at work?
I haven't really listened to music in the office much. When there's a break in my day, I like to walk around and chat with different team members to get their take on what's happening internally and externally in the world. It often sparks new ideas that help us solve an issue we're trying to solve - there's a lot of creative personalities on our team!
14. What do you do for lunch?
I usually get lunch from the deli in the building - or we run out to local joints with a couple people on the team when there's time.
15. Do you socialise with work colleagues?
I try to drag them out for a beer. I love World of Beer in Reston - as an Australian it's my duty!
16. Are there any tasks (through your career) you've been especially glad to get rid of?
Finance and admin, whilst I trained in business and accounting at university, my creative side means I tend to be less disciplined about it than I should be - but having a team in that space in the company is great - for us all!
17. What is your last task of your day?
Usually signing off with a call to one of the team in Sydney, around 9-10pm.
18. How do you like to relax after work?
I spend time with the kids, or my wife and I will go out for dinner or I go to the local gym (before work as much as after). We always have a bottle of wine at the ready in the evening - my wife needs it as much or even more than I do with 3 young kids!
19. Do you keep checking email through the evening?
Yes - due to the time difference with Sydney, it's a necessity.
20. Do you take work projects home with you?
I try not to - but I have an office at home where I can comfortably do video/tele conference to London/Sydney - but I would distinguish that task from 'projects'.
21. What would you say to your 20-year old self?
"Take your rugby more seriously as you can't play forever! Stay in London a little longer than the 2.5 years. And, whilst you will have visited 28 countries (combo of work and leisure) by the time you're 38, see the ones that are hard to do with kids/family now - i.e. parts of South America and the extreme areas of the globe - Europe/USA is a breeze anytime in life!"
22. If you could try out any job for a day, what would you choose?
Australian cricket team member for an Ashes test (against England) - or maybe Australian Rugby team member for a Wallabies world cup victory - actually yes the latter for sure!
23. What device did you use to answer these questions?
MacBook Air - the best.
24. Do you use your own personal device for work?
Yes, iPhone 6.