Cloud Computing
Microsoft is done playing catch-up with AWS
The Public Cloud market is a tough space to compete in. HP recently announced that it will be pulling out and shutting shop on its Helion Public Cloud service as of February next year, and in reality not even Google can compete with the power of Amazon Web Services (AWS) and Microsoft's Azure when it comes to the Public Cloud.
AWS launched in 2006, Azure in 2010, revenues – often hard to nail down exactly due to the way companies report their earnings - for AWS is estimated to be around $8 billion while Azure is somewhere around $2 billion, but is posting triple-digit growth.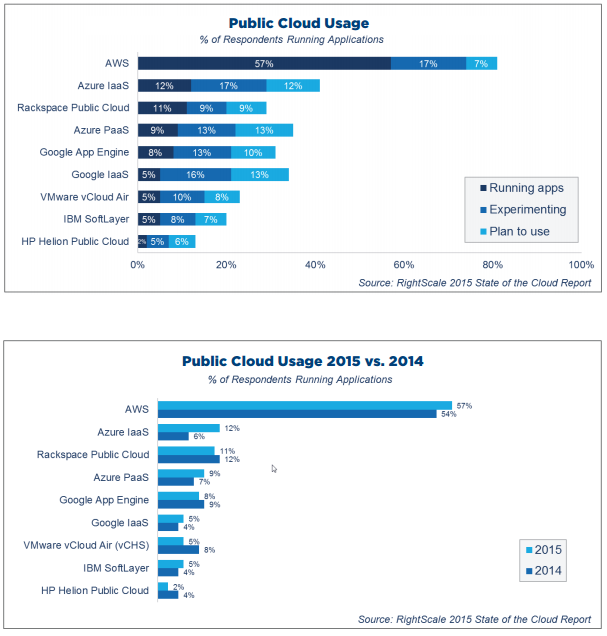 Azure vs. AWS
Mark Russinovich, CTO of Azure has been leading Microsoft's Public Cloud charge against Amazon and Google. But the co-founder of Winternals Software (acquired by Microsoft in 2006) and author of both technical guides and tech-based novels feels the days of playing catch-up are over.
"You say that they've got a massive lead, but that's not something we're seeing or hearing," he replies when asked about keeping up with Jeff Bezos and co. "For one, it seems that price wars are a thing of last year; when we talk to customers and what the analysts tell us price is not the over-riding concern on a decision on who to go to for. That said, we do have a public commitment to match Amazon on infrastructure pricing, and we drop our prices constantly."
"So price being out of the factor, if you take a look at where we were two years ago in terms of features, there was a clear gap. Now, what Gartner says publically is that the gap is gone. There's places we've got something they don't, and vice versa, but effectively we're in the feature parity area. And as far as the rate of releases, I think we've had 500 releases in the last year on different services and features."
Another common perception is that AWS is the home of startups, and again Russinovich poo-poos the idea. "We see all different segments using it. And I think if there's a perception that Azure's not a place for ISVs, 40% of our revenue comes from ISVs."
As well as your startups and ISVs, the Azure CTO thinks he has the upper hand when it comes to Cloud transformation. "At Microsoft we've got a huge install base of on-premise customers, and we're finding a lot of those customers naturally gravitate towards us," he says. "They're using Microsoft technologies, they trust Microsoft, they trust the brand, we're great partners with them, and we paint a good vision for them."
"And one of the things that we differentiate with specifically for these kinds of customers is hybrid cloud, which if you're a cloud that's just focused on startups and ISVs, hybrid doesn't enter the picture. But we're making big investments in hybrid; hybrid networking, hybrid management, hybrid consistency of application models."
Openness for the customers' sake
One of the biggest changes at Microsoft in recent years has been the company's drive for openness; whether it working on projects like Kubernetes with Google, creating its own LinuxOS or embracing open source technology like never before, it's a big change for the Redmond firm.
"If you take a look at what is motivating that – especially the ones that are customer facing – it is really about customer requirements. We're being very customer-driven about this," Russinovich explains. "It's not so much that Microsoft's become an open source company, it's Microsoft's really meeting customers wherever they want to be, and with that comes a lot of open source."
He uses HDInsight as a Service, Microsoft's Hadoop as a Service offering involving Hortonworks, as an example. "This was motivated by us having customers that are saying: 'We want to use Hadoop', and we're saying; 'We're going to give you an easy way to use Hadoop on Azure; where we take care of it for you and make it Platform as a Service Hadoop' rather than: 'Use this thing we've created ourselves'."
Despite the fact this new open approach coincided with new CEO Satya Nadella taking the reins, Russinovich isn't sure how things might have turned out if Steve Ballmer was still in charge. "I think it's really hard to say. Linux on Azure, which was one of the first very visible steps that was taken in this direction, that was in motion before Satya took over as CEO."
"It's actually a lot of fun," he says. "It's certainly a little bit liberating for us to say: 'Come onto our cloud, bring open source technologies, we'll support your open source technologies'."