Training and Development
Millennials talk careers: Dvir Hazout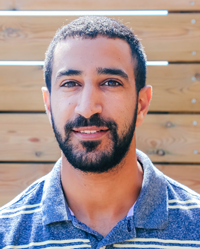 Name: Dvir Hazout
Age: 26
Education: Studied Electronic Science at Ort Kiriyat Motzkin High School. Also MOOC student from age of 14 - self-taught coding and design skills via a variety of online video courses.
Current role: Frontend developer
Ideal role: Software architect
Are the stereotypes about millennials true?
I do think that most of the stereotypes about millennials are true. It's true that we work to live rather than live to work; it's true we get distracted more by social media; it's true that we change jobs more frequently. Having said that, I think that some stereotypes are wrong. We're definitely not lazy and I believe we contribute a lot to society.
What benefits most attract you to a new position?
Flexible hours, office perks, unlimited vacation time, personal development programme, career growth plan and freebies.
Ohh - I almost forgot about the ultimate benefit – a beer fridge and a limitless ice cream supply (Ben & Jerry's preferred…).
In the long term which of the following is most important to you? (Please explain why?)
Career development
Work/ life balance
Salary
Asking a millennial about their long-term job preference seems kind of ironic but at this moment in time, work/life balance is the thing I find the most important when thinking about the long term.
I believe that if an employee feels they have the right work/life balance, they will be happier in life which means they will be more productive which will ultimately lead to more career development choices and a better salary.
What do you think most companies are getting wrong when hiring/ retaining younger workers?
Most companies don't think it is particularly important to invest in office perks and prefer to offer a rise in salary instead. Certainly, that's a good start. But a young employee also wants to think about his company as cool and sexy. A bigger salary is nice but not sexy. On the other hand, Ben & Jerry's ice-cream on a daily basis is both cool and sexy.
Looking back, is there anything you'd change about the route you took to your current career?
Not really. I'm very happy with my career choices so far. I'm able to balance working at Kaltura as a frontend developer and being a digital nomad travelling the world at the same time. I think it's quite a cool life to have when you're 26.