Human Resources
Typical 24: Johan den Haan, Mendix
IDG Connect is looking to speak to IT, business and marketing professionals across the spectrum to discover more about their very different, typical working days…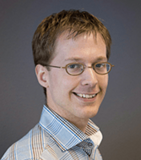 Name: Johan den Haan
Job title: CTO
Company: Mendix
Location: Rotterdam, Netherlands
Years' experience: 9
1. What time do you reach the office each day?
8 a.m.
2. Is your job varied?
Yes, definitely. It's challenging and cutting edge. I used to say "never a dull moment at Mendix" when exciting or challenging stuff happens, which is multiple times a week.
3. Is your job creative?
Yes. I'm continuously searching for the best combination of technology to help our customers innovate and compete with apps. Packaging advanced technology in such a way that both business and professional developers can use it to increase their speed in app delivery is a creative process.
4. What do you spend the majority of your time doing?
Product management. Defining our product strategy and roadmaps with the teams and stakeholders. I'm also responsible for product engineering.
5. Do you personalise your desk?
Not my desk, but I have pictures of my family in my office.
6. Would you describe yourself as creative?
I would say yes, in the sense that I'm a creative problem solver. I love challenges that need out-of-the-box thinking.
7. Do you have any quirky daily rituals?
You should ask my wife or colleagues ;)
8. Do you tend to work on your own or with colleagues?
A healthy balance of both.
9. How many hours on average do you work a day?
Luckily I like my job, so I don't mind if it is more than 8 hours on average. I do make sure, though, to have dinner with my wife and kids.
10. Roughly how much time do you spend each day on email? Taking calls? In meetings?
In my job, it is easy to spend all my time on these things. To avoid that, I block the first three hours of each day in my agenda to make sure I have time to work on longer term items.
11. Do you use social media much for work?
I use Twitter and LinkedIn a lot for consuming and sharing thoughts and links to in-depth articles that interest me.
12. What do you enjoy most about your work?
Creative problem solving.
13. What type of music (if any) do you listen to at work?
I mostly don't. If I do, it is classical music the majority of the time.
14. What do you do for lunch?
We have a cafeteria in our office with excellent food. I make sandwiches with whatever ingredients are available. I often finish lunchtime with a game of foosball with colleagues.
15. Do you socialise with work colleagues?
Yes. We have an informal culture and we have a lot of fun together.
16. Are there any tasks (through your career) you've been especially glad to get rid of?
No.
17. What is your last task of your day?
That's different each day. No special rituals here.
18. How do you like to relax after work?
I like to have fun with the kids.
19. Do you keep checking email through the evening?
I try to avoid that. If I work in the evening, I use it to really focus on more challenging tasks.
20. Do you take work projects home with you?
Yes. If I'm in the midst of a complex problem-solving process, my mind keeps working on it. Especially if I relax, I get the best ideas. Confession: I have "wet notes" in my shower so that I can write my thoughts down.
21. What would you say to your 20-year old self?
Proverbs 3
22. If you could try out any job for a day, what would you choose?
Writing a business novel during the day and giving a piano recital in the evening.
23. What device did you use to answer these questions?
A MacBook Air.
24. Do you use your own personal device for work?
I sometimes do at home, but my company provides me with great devices to work on so I mainly use these.