Human Resources
Typical 24: Kasey Cross, LightCyber (part of Palo Alto Networks)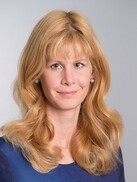 Name: Kasey Cross
Job title: Director of Product Management
Company: LightCyber (part of Palo Alto Networks)

Location: Silicon Valley (Los Altos, CA)
Years' experience:
What time do you reach the office each day?
I'm usually in about 8:00. It's a long day, but I try to balance work and family. I may end up taking care of something for work earlier or even after going home, but it gives me flexibility. I look forward to the new day and the challenges and even unplanned things that are certain to come up. But first I have to have my coffee.
Is your job varied?
Yes, one of the things that I love about my job is the variety and how things are always changing. A big part of my job is to make sure that our solutions are in synch with customer problems and demands. It's a constantly moving landscape. We are constantly coming up with new technology and product improvements, and customer and market requirements are always in some level of flux.
Is your job creative?
The job requires creativity to be successful. Part of it involves coming up with ways to communicate how our product is unique and why it's important. In the same way, I have to ensure that I'm speaking the language of a customer and framing the discussion in terms of what they will care about. Sometimes it's difficult to simplify very complex technology and put it into a context that customers care about. The market can be so noisy, so breaking through to capture someone's interest is always a challenge and must utilise creativity.
What do you spend the majority of your time doing?
Much of my time is split between writing and listening. To be a good writer, you must also be a good listener. Part of it is the ability to put myself in the shoes of one of our customers and ask, "Why would I care about this?" or "What will capture my attention?" or "How can I address these particular myths and clarify the real issues?" I like to see how customers are using our product, and it's important to understand their concerns, hopes, fears and frustrations.
Do you personalise your desk?
I have to admit that my desk is a little boring. There's so much happening on my computer monitor that I don't often think about my desk and cube. My colleague in the next cube more than makes up for it. He has an odd assortment of office toys and interesting pictures. He has a Pig Catapult that claims to launch pink plastic pigs up to 15 feet. Most of the pigs are missing, so I assume some were launched greater distances. He also has wind-up robots and monsters and an Albert Einstein action figure.
Would you describe yourself as creative?
I am creative, but it takes some work. Most of it comes out in the way that I write. Sometimes creativity is a group process. It's a good reason to be physically present in an office. I might start with a thought and share it with the people around me. Inevitably there will be other ideas coming from others around the office. Most of these are helpful, so creativity may involve collaboration.
Do you have any quirky daily rituals?
Well, I do hit the snacks in the break room several times throughout the day. I'll generally go for just a portion of something, and then later, I will get the remaining part. It makes me feel more responsible in my eating habits. I also like to check out various security sites, blogs and my Twitter feed in the morning to find out the latest cybersecurity news.
Do you tend to work on your own or with colleagues?
The writing and development work I do tends to be on my own, but I do work with colleagues, partners and customers. I like the balance between the two.
How many hours on average do you work a day?
I work at least a solid nine hours in the office, and then who knows how much more outside of the office. I actually don't like to keep track. I'm fortunate because I really like my job, so sometimes the day passes by extraordinarily quickly.
Roughly how much time do you spend each day on email? Taking calls? In meetings?
This is another area that I hate to quantify. Email probably consumes a good three hours per day. Part of this is a process of correspondence. Part of it helps me soak up information. Another big portion is all the work processes that get performed via email—the process of getting things done. Even ideas might initiate or germinate through email. I talk on the phone but don't have a lot of unscheduled incoming calls. Meetings in our company are short and sweet and done only when necessary.
Do you use social media much for work?
LinkedIn is a valuable resource for connecting and making connections. It's also a good way of sharing information by being active in groups or taking advantage of various feeds. Twitter is important, too.
What do you enjoy most about your work?
My company is on the leading edge of solving the massive problem of network attacks that lead to data breaches and even more devastating results. I like the fact that I can help advance the product and the company while also helping organisations grapple with this big issue. In a way, we are fighting a way of good and evil. Right now, the bad guys are ahead. I'm part of something that will change that.
What type of music (if any) do you listen to at work?
It's a bit difficult for me to multitask. Listening to music side tracks me. Occasionally I will hear our resident Broadway singer in our office break out a show tune acapella. It's a welcome addition to the quiet environment we have. More often than not, there will be some attempt at a joke being levied by someone in the office.
What do you do for lunch?
The company caters lunch three days a week. It's always good, and it makes lunch quite easy. We get orders delivered from local restaurants, and there is always a lot of variety, although BBQ is one of the most popular choices. On the other two days, I usually bring food from home or go to a local sushi restaurant near our office. Again, it makes lunch easy, and I get something that is fast and convenient.
Do you socialise with work colleagues?
Yes, we usually eat lunch together and sometimes hang out in the break room while fixing coffee or contemplating snacks. There is also a free flow of comments going back and forth around our office. It's a bit like being in a small town. Everyone knows everybody, and they generally are well versed in your individual business.
Are there any tasks (through your career) you've been especially glad to get rid of?
Price list management can be a real chore when the SKUs are complex and there are multiple versions. Our price list is relatively simple, but updating the price list is not my favourite task.
What is your last task of your day?
My last task in the office at the end of the day is usually considering my schedule for the next day and what I need to gear up to. Some of those things will probably process in the back of my mind. I hope I don't blurt any out while I sleep at night.
How do you like to relax after work?
I like spending time with my kids. It's refreshing and sometimes comical and helps separate me from the work day. I also like video games to sharpen my mind and physical reactions. I am a bit addicted to playing the game Catan on my phone—it's a video game version of a popular board game. In order to catch up on three missed seasons, I have been binge watching Sherlock on my iPad.
Do you keep checking email through the evening?
I do stay on top of email, but I'm not constantly tied to it. I will try to check email at natural intervals rather than letting it dominate my life or at least my free time.
Do you take work projects home with you?
I will take work home as necessary. As a rule, I will try to do most of it in the office.
What would you say to your 20-year old self?
Wait. Who's to say that I'm not currently 20? OK, rewinding back to when I was 20, I would probably give myself some advice on which stocks to buy and when. And I would tell myself to relax and to enjoy the present as much as possible.
If you could try out any job for a day, what would you choose?
I would choose to be the President of the United States, but ideally with all of the power and none of the security risks or social media criticism. Being an omnipotent ruler would be cool. It would be great to do the job with my product management background.
What device did you use to answer these questions?
I used my PC. It's easier to write with a real, full-size keyboard.
Do you use your own personal device for work?
I do. My mobile phone bridges work and home for both communication as well as productivity. Some things, like games, are for home. Others, like my expense application and a scanner application are for work. Communication applies to both.