Mobile Applications
Crowdsourcing Innovation: Rohildev, Founder of RHLvision Technologies
Crowdfunding sites are offering a new path for inventors with original ideas. We talk to inventors looking to gain the public's favour...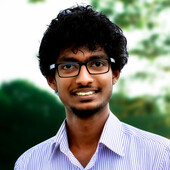 Name: Rohildev
Job title: Founder/CEO/Innovationist
Organisation: RHLvision Technologies Pvt.Ltd
Location: Cochin, Kerala
Product: Fin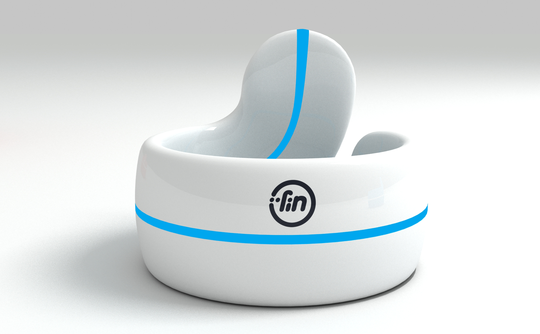 What it does & how it works:
Fin is a stylish thumb ring with gesture-control capabilities that has been wowing technophiles with the sheer simplicity of its concept and its ease of use. Fin is fitted with a bunch of sensors that can detect finger taps, swipes and identify various parts of the palm by calculating their distance from the thumb. It uses smart Low Energy Technology such as Bluetooth for communication with connected devices.
Fin can transmit these natural gestures as commands to any connected Bluetooth device, such as a smartphone, a music player, a gaming console, a digital interface inside a car, a television set or a home automation device.
What makes it special:
While many in the tech world would agree that wearable devices are the natural next stage of computing, no one has really cracked the code. As much as we geeks love to chat about Google Glass and Pebble watches, no wearable has breached the mainstream and achieved any degree of ubiquity just yet. Fin is the only device that can help to make all gestures in the palm itself. The thumb is accessible to anywhere in the palm and we can feel where we are touching So that will make every gesture natural and stress free. Fin can also be used for a universal controller. One Fin can control 3 different devices.
What's your background, and what inspired you to come up with the idea?
I completed Engineering at Kathir College of Engineering, Tamil Nadu. From my final year of engineering I started the company, developing a lot of touchless gesture-based applications for smartphone and web. But I found people won't use that kind of touchless gestures because they tire and voice control is not useful if we are in crowded places. So Fin is solving a big problem in the Human Machine Interfaces. It's very natural and no need to learn special gestures.
Why Indiegogo?
We developed our second prototype. We are from India, so we don't have a lot of resources for even developing the prototype. So we chose Indiegogo for getting funds, and also get some good customer feedback. We believe that will help us to improve a lot from the customer's need.
Is crowdfunding good for innovation? How so?
For our case crowfunding is good. We need money as well as customer's feedback.
Reactions on IGG so far?
The current funders and visitors are very excited about Fin.
What have you learned from your campaign?
I believe we found the right people in the right market with the indiegogo campaign. Because this is a new technology, we need to target crazy technology geek people.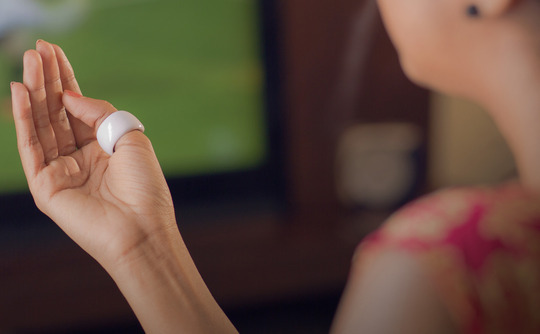 What's been the hardest part of developing Fin?
We are facing a major problem in getting the right people and resources. To develop Fin we need good manufactures and component providers. It's very difficult to develop the prototype within India, but we have got good contacts and resources in China and we are going to move over there for further development.
Who do you see being its main users?
Our target market is smartphone users. We had a talk with blind people; we made some prototypes and gave to them for testing and to try the gestures. They were amazed because they can feel where they are touching without looking at the hand. We have a plan to provide Fin with a good discount for the blind. And we have a good market in other futuristic devices also. Like a Head-Mounted display, Automobile Innovations etc. Fin is the only device that can control 3 different devices - switching the device only needs a double tap on the little finger.
Where do you see wearable tech going in 2014?
Wearable devices are the future. People are tired of sitting in front of a computer. Everyone loves to travel or do different jobs and wearable devices can travel with them. Wherever people are going the device also can play a part. So the entire digital world will be with everyone's life everywhere.
How would you describe the Startup scene in India at the moment?
We are incubated in Startup Village, Cochin, Kerala. It's an awesome platform for starting a company as we are students. They will not charge anything. We can use the space and work freely, use the internet, electricity, and more. I like the startup ecosystem here because each one is helping each other. Most of the companies are partnering with others for developing their products.
Aims for the future?
Now we have only one thing in our mind, amd that's make Fin and bring it to the people. We are only concentrating on this product for making this happen. Everyone loves Fin, we got lot of feedback from different people. I think we must need a device like Fin to make every interaction easily.
[Fin can be pre-ordered here.]