Human Resources
Typical 24: Rick Clarkson, Signiant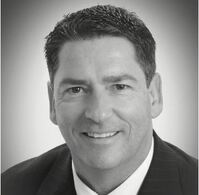 Name: Rick Clarkson
Job title: Vice President of Product Management
Company: Signiant
Location: Burlington, MA
Years' experience: 27+ (mix of engineering and product management)
1. What time do you reach the office each day?
Between 8:30 and 9 am every morning.
2. Is your job varied?
Yes, absolutely. I am responsible for the product strategy of the company so I need to have a strong understanding of relevant markets, technology, our competitors, trends, etc. In addition to developing, refining and delivering products to meet our product strategy, my day often includes many, to use a software term, "interrupts" or unscheduled events. These are usually positive meetings which include speaking with a customer, working with my team to close a complex new opportunity or meeting with a business partner.
3. Is your job creative?
Yes. I believe it's creative because I like to lead with ideas that are game changers or are different than our competitors. In a business where we lead in some areas we must continue to lead through execution. If we are behind in certain areas we often need to get creative and change the approach rather than trying to be a "me too." This requires enormous creativity and risk because whatever we do must meet our market requirements and product delivery schedules.
4. What do you spend the majority of your time doing?
A lot of my time is spent making sure priorities are set with the software development team. Priorities change and the market is fluid. We have five teams that are working on separate projects all with a common goal of delivering products to align with our strategy. The team gets tired of me saying "the plan is the plan until the plan changes". Companies need to adapt quickly, but thoughtfully take into account the customers and the internal cross-functional teams in order to maintain that competitive edge.
5. Do you personalise your desk?
I think so, yes. But, there are others in the office that say I should do more. I have some photos, patents and plaques. I'm a sports guy so I keep some balls with me that we can throw around the office from time to time.
6. Would you describe yourself as creative?
I would say that I am good at coming up with new ideas, especially from a product stand point. I like to share these ideas with my teams and give them a chance to take the ideas further. They can really help me flesh out the ideas that I've been thinking about.
7. Do you have any quirky daily rituals?
I most certainly have daily rituals, but I'm not sure I would consider them quirky. As often as possible I try to do a workout in the morning because my day gets away from me in the afternoon. I also always check email and Twitter first thing in the morning, which gives me some clues of what my upcoming day will look like. It allows me to think about things as I am working out or driving into the office.
8. Do you tend to work on your own or with colleagues?
It's both. About 80 percent of the time is with colleagues in meetings and discussing product strategy. The other 20 percent, I like to have some personal time to streamline our processes and think about how we can do things better, faster and different.
9. How many hours on average do you work a day?
It's hard to track. I'm usually on email before 6:30 in the morning and I'm off email around 10 pm, but I break for dinner, sporting events (my children) and family time so it's not constant. On the weekends I usually do a quick email check on Saturday mornings to make sure everything is ok with my product and spend a little more time on Sunday evening prepping for the upcoming week. The rest of the weekend I try to not think about work.
10. Roughly how much time do you spend each day on email? Taking calls? In meetings?
Honestly, I'm not a fan of email. I try and keep my answers as short as possible. If the email requires more than 1-2 emails back and forth I pick up the phone. I'm on calls mostly, a lot of them on Skype since I work with our office in Canada. I'm able to take a lot of calls during my commute as well.
11. Do you use social media much for work?
I do use Twitter at work, mostly to see what is going on in the industry but I also contribute. Sometimes I tweet company specific news or ideas and other times I will tweet about subjects like product strategy or management. I also use Facebook and Instagram but mostly for personal things.
12. What do you enjoy most about your work?
I touch all pieces of the business – sort of like a general manager. Every day often brings something new. I get to speak with customers, solve problems, be creative, explore new technology, work alongside smart people and most importantly build products that customer love. Which ultimately means help the company make money.
13. What type of music (if any) do you listen to at work?
I listen to everything-- Rock, blues, country, rap, 70's, 80's, etc. The only thing I don't listen to is techno.
14. What do you do for lunch?
I mostly stay in the office. I might go out once every two weeks or so. I like to bring a salad, it's easy.
15. Do you socialise with work colleagues?
I actually don't socialize too much with work colleagues. I would guess that people who know me would not describe me as antisocial, but I like to make sure personal relationships don't get in the way of business decisions.
16. Are there any tasks (through your career) you've been especially glad to get rid of?
I still have to do this, but I don't like doing employee reviews. I try to make sure my employees know where they stand throughout the year, but reviews are a formality so they still have to be done.
17. What is your last task of your day?
I always make a to-do list for the next day. I'm a big fan of tools like Wunderlist and Evernote. Both are very simple and great for tasks lists and electronic note taking.
18. How do you like to relax after work?
I make a point to have dinner with my family when I am not travelling. I also enjoy reading, attending high school sporting events, spending time with my family and friends on the weekends.
19. Do you keep checking email through the evening?
Yes. Sometimes I use evening time to do a little bit of catch up from the day or communicate with employees who are in different parts of the world. Although it sounds like a minor thing I try to take into account time zone differences with the west coast, UK and Central Europe so my email correspondences are delivered when they need them.
20. Do you take work projects home with you?
I prefer to not take projects home with me but unfortunately it is the nature of the business I am in so yes I take projects home.
21. What would you say to your 20-year old self?
Your job is something you do every day, so make sure it's something you like. Always be learning no matter how long you have been in the industry. Stay current within your chosen industry and keep up with the latest technology and workplace tools. This includes all mentioned above as well as Skype and Google Drive. My teenagers are always teaching me about some of the latest tools and trends.
22. If you could try out any job for a day, what would you choose?
I would love to be the General Manager of the Boston Red Sox. I love the idea so much I might even do it for free.
23. What device did you use to answer these questions?
My Mac
24. Do you use your own personal device for work?
I do have a Mac, an iPhone and an iPad. All my devices for both work and personal use are the same, but I keep my personal and business worlds separate. I try to never use my work email for personal correspondences and I don't use my personal social media tools (Facebook) for anything work related.