Human Resources
C-suite career advice: Daniel Finnigan, Jobvite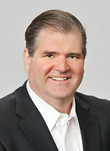 Name: Daniel Finnigan

Company: Jobvite
Job Title: CEO
Location: San Francisco Bay Area
What was the most valuable piece of career advice that you received?
I was a graduate student at the University of Pennsylvania thinking I was going to pursue academia working two jobs. One as a fundraiser for a research centre focused on digital networking in the Engineering school, years before the "world-wide-web" emerged, and the other as a freelance reporter for the Philadelphia Inquirer.
This changed when an executive of Bell Atlantic, now Verizon, who was a major donor to our centre and who had gotten to know me invited me to dinner. He told me that in his opinion I would enjoy business more than an academic career and suggested that I might be interested in an experiment Bell Atlantic and the Philadelphia Inquirer were conducting in which they published news stories through telephone lines on TV sets.
I was immediately hooked by the thought, believing that internet and digital telephony would change the world and business would be a rewarding way of influencing it. If not for that mentor, I might be grading papers at a University, using the web, but wondering if I could have played a part in it. I am very grateful to him because I feel I have been a big witness to an amazing history of technological innovation and small player in what I believe has been a transformative period in our culture and economy.
What was the worst piece of business advice that you received?
The advice of many, many friends and family to turn down my dream job offer in 1993. This was to help the Los Angeles Times publish the first major city online newspaper, instead I chose a much higher paying consulting job in the healthcare industry when I graduated from business school. While I enjoyed the role and learned a great deal, particularly the monetary incentives, after 6 months on the new job I heard on the national public radio network that the Los Angeles Times had launched an online paper. In that same month I saw the world's first web browser, called "Mosaic", which later became Netscape, and I immediately called the Times to see if the offer was still good. It was, so I resigned, moved my family to Southern California, with a 50% pay cut, and started what has been my professional adventure in online media, publishing technology and software. Never take a job just because it pays the most!
What advice would you give to someone starting their career in the tech industry?
Get moving, don't be a perfectionist, and learn quickly. I have learned in my 21 years in the technology industry that innovation is constant and never ends; that no idea, no great technology and no company is safe from the risk-taking innovation of a new entrepreneur. And that the only way to keep up and thrive is to assume innovation is a "race without a finish line", an endeavour that rewards risk taking, failing fast, and rapid evolution, punishing those who are afraid to risk, spend too much time perfecting, and find themselves satisfied with their progress to date.
What tips would you give to someone aiming for a c-level position?
Earn it. The best way to do this is to work hard, do your job, help others do their's, stay humble, always be ready to challenge the status quo, take a chance on a new idea or employee or colleague, and keep commitments by doing what you say you are going to do. Finally, find a way to both specialise and improve within your professional role, while at the same time helping to contribute to your peer disciplines,– especially if that means sacrificing resources and priorities. Leaders who only look out for their function and their teams struggle to make it to and stay in the C-suite.
Are you particularly proud of any career advice that you've given or the career route/development of anyone you've mentored?
Soon after I became CEO of the small start-up Jobvite, the financial industry collapsed, launching the most severe loss of jobs since the Great Depression of the early 20th century. Eight million jobs were lost in 18 months. Months later, when college students were graduating in the Spring of 2009, I was asked to write a blog post on whether students should take lower paying jobs below their skills. My advice was for young people to not worry, to take comfort in fact that the recession would not last forever, that all work is respected and valuable and would provide great lessons. Most importantly, my advice was to not worry for ten years about whether the jobs they took were perfect in pay or responsibility. Instead, just get started as fast as possible, learn as much about what you like and do not like, take that learning and the ten years to determine in the long run what your calling would become. The best thing for me was that because the blog post was picked up by lots of colleges over time, I got a wonderful phone call from my daughter, who was off at college, saying that she was startled and excited to see my post coincidently printed in full on the front page of her campus newspaper.