Human Resources
Typical 24: Kyle Ferguson, Fraedom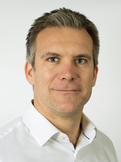 Name: Kyle Ferguson
Job title: CEO
Company: Fraedom
Location: London, UK
Years' experience: 18 years
1. What time do you reach the office each day?
I tend to arrive between 7.30am - 8am each morning. However, I am always on call late at night and at the weekend due to the global nature of our business.
2. Is your job varied?
Yes – it varies greatly from one minute to the next. I work with very intelligent, passionate and creative people who really push the boundaries on what we can do for our customers.
3. Is your job creative?
Very much so, I am always looking for innovative ways to solve problems for both our people and our customers; a lot of the time this requires a great deal of creative thought.
4. What do you spend the majority of your time doing?
One word: Travelling. When I'm not on a plane or visiting our customers across the globe, I am in the office talking to our employees and trying to understand their challenges.
5. Do you personalise your desk?
Not particularly, we have quite a fluid working environment at Fraedom and a lot of people hot-desk between our offices. In my role as CEO I am constantly on the move and never in the same place for more than a couple of days.
6. Would you describe yourself as creative?
If solving problems is being creative, then absolutely – yes.
7. Do you have any quirky daily rituals?
I really struggle to start the day without my morning caffeine hit, once that important entity has been sorted, I plug in my laptop and get the day started.
8. Do you tend to work on your own or with colleagues?
Everything we do at Fraedom is based on working in a positive and collaborative environment. Consequently, I am always working closely with the various teams and departments across our offices.
9. How many hours on average do you work a day?
10-12 hours.
10. Roughly how much time do you spend each day on email? Taking calls? In meetings?
I try to do most of my emails before and after office hours and spend most of my day in meetings with customers or our employees. I would estimate that I spend two hours on emails, two-three hours on calls and six hours in meetings.
11. Do you use social media much for work?
Yes, LinkedIn mostly. As we continue to try and increase our market presence and look to break into new markets, the use of social media will be a great supporting tool for us to do that effectively.
12. What do you enjoy most about your work?
Working with passionate, talented and intelligent people.
13. What type of music (if any) do you listen to at work?
We tend not to listen to music in the office because a lot of the work is cutting code and requires a lot of concentration, quite a few of our developers have their headphones on though.
14. What do you do for lunch?
Typically I'll eat lunch at my desk, usually something light during the day such as a chicken salad. There's a number of excellent eateries near our London office, so there's always something to tempt you out the door.
15. Do you socialise with work colleagues?
Absolutely, we pride ourselves on the culture here at Fraedom and regularly organise social events for our employees. We recently took part in a workplace charity challenge with various cross-office sporting activities being organised – we held a planking competition in the London office, which I took part in. You'll also always see us out for drinks after our monthly business update meetings.
16. Are there any tasks (through your career) you've been especially glad to get rid of?
For someone who has travelled a lot in their career, I am glad that I now work for a global business that specialises in travel servicing, which means travel is always sorted for me.
17. What is your last task of your day?
Calls with our offices in the southern hemisphere.
18. How do you like to relax after work?
I am a very active person and firmly believe in a healthy work life balance. To help relieve any stresses from the day I exercise by running or walking, playing team sports or planking in the office (see question 15).
19. Do you keep checking email through the evening?
I try to maintain a balance between my work and home life but I do keep an eye on emails just in case.
20. Do you take work projects home with you?
Because of the nature of my job and the global reach of the company, I tend to be on call outside of normal office hours.
21. What would you say to your 20-year old self?
Don't be afraid to take risks and make mistakes, it's learning from those mistakes which will ultimately allow you to get better at what you do and help you develop as a person.
22. If you could try out any job for a day, what would you choose?
A doctor in Médecins sans Frontières, it would mean a lot to be on the front line directly helping those in need.
23. What device did you use to answer these questions?
My iPad.
24. Do you use your own personal device for work?
We have a policy where we provide devices such as mobile phones for our employees to use, but we're also comfortable with people using them for personal use too.