Mobile Working
Crowdsourcing Innovation: Nobuyuki Tsuboi, T Solution
Crowdfunding sites are offering a new path for inventors with original ideas. We talk to inventors looking to gain the public's favour...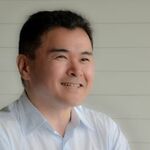 Name: Nobuyuki Tsuboi
Job title: Chief Marketing Officer
Organisation: T Solution Japan Corp.
Location: Yokohama, Japan
Product: T-Blade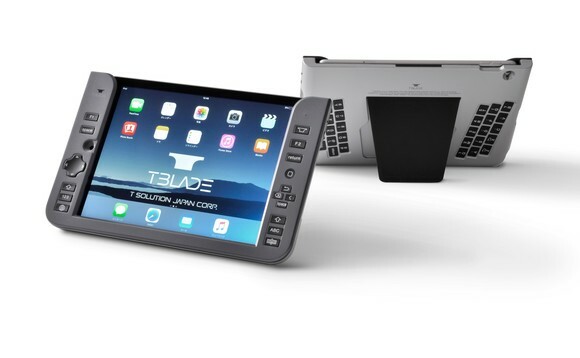 What it does & how it works:
Bluetooth Keyboard for iPad. Compatible with iPad air2 and 9.7inch iPad Pro.
What makes it special?
T-BLADE is the world's first back-typing Bluetooth keyboard for iPad.
What's your background, and what inspired you to come up with the idea?
Atsushi Miyajima, founder of T-BLADE project and T Solution Japan, usually spends one third of the year for overseas business trip. Through the business trip, he always felt that typing on iPad at the mobile situation is not easy and needs more efficient device for typing. He actually investigated compact and functional keyboard through the internet. However, he could not find anything satisfactory. He bought a lot of keyboards but could not find best one.
He reached the idea of back-typing keyboard through his business trip, and he found there is nothing like that. Finally, he decided to develop the back-typing keyboard by himself. He established T Solution Japan Corporation and T-BLADE project in 2015. Under the strong leadership of Atsushi Miyajima, more than ten people joined the T-BLADE project. Members of the project include hardware engineer, software engineer, industrial designer and other creators.
Notably, Shige Aoki, Chief Industrial Designer of the project, significantly contributed the overall product concept of T-BLADE. He created the stylish designs and superior operability of T-BLADE based on the thorough research of human engineering. As a result, T-BLADE is easy to use and functional enough with super stylish design.
Why IndieGoGo?
We know there are multiple of crowdfunding platform in Japan. However, they are basically pre-matured and not capable enough. In addition, we would like to do a test marketing through the crowdfunding campaign. T-BLADE project is targeting global market. As we think the potential market size in overseas market including US market is much larger than Japanese domestic market.
Thus, we believe we need to do a test marketing before the launch of the product in overseas market. From this view point, major platforms like Indiegogo look perfect. We know Kickstarter is larger than Indiegogo in terms of funding capability but we feel Indiegogo is more suitable for us. Because of the friendly culture of Indiegogo, we are able to communicate nicely with the people at the platform. We definitely like their culture.
Is Crowdfunding good for innovation? How so?
Definitely yes. Even if there is really innovative idea about new products, most of the idea stays just idea if we don't have crowdfunding. The other good point is we can be evaluated by the crowd, which is nearly equal to the market. Risk of the innovative project may be minimized, because of the pre-marketing at the crowdfunding. If the venture business can raise enough funds from the crowd, it means that their business is well supported by the market. From the view point of backers, their risk is limited because each backers spends small amount of money. Even if they lose such money, they would not have significant damage. Risk sharing system of crowdfunding is awesome. We believe that kind of structure will accelerate the innovation.
Reactions on IndieGoGo so far?
We received nice feedbacks from backers and really appreciate their effort to support us. We are very happy to have more access to our campaign page. And more support is welcome, of course.
What have you learned from your campaign?
We need to build up our community, networking of the supporters, before launching the product.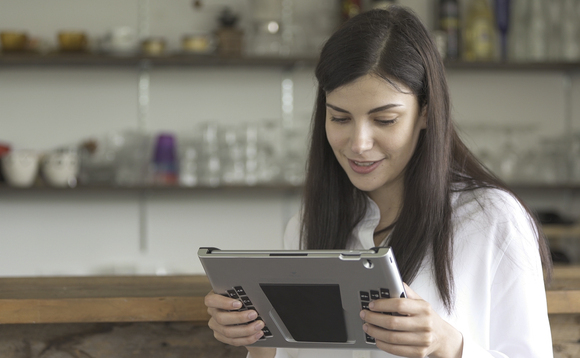 How difficult is it to learn to type using this new design?
It is the most frequent question about T-BLADE as it is the world's first back-typing keyboard. Don't worry about it. We are currently developing the free software dedicated to T-BLADE. By using the software, you can virtually see the keyboard on your iPad screen. After practicing for a few days, you can type on iPad with greater ease.
What industries/use cases are you targeting with the TBlade?
People at the mobile situation is our key target segment. For instance, business persons who travel a lot is our potential user. In your personal life, T-BLADE is a strong tool for your communication. You can upload to your SNS like Facebook with a bit longer texts anywhere and anytime, if you use T-BLADE.
Will you be expanding to other types of tablet in the future?
At the moment, we don't have any concrete plan, however, it is possible to consider about it in the future. Since our management resource is very limited, we would like to focus on the iPads for a while.
Possible business use/advantage?
We actually received some inquiries from multiple of industries including construction, medical related and educational industry. For instance, in case of construction industry, they need to record a lot of information by texts at on site. They feel T-BLADE is a nice solution to make it possible for typing in the narrow space.
Aims for the future?
We believe that T-BLADE will increase the mobility and operability of iPad. We expect T-BLADE will improve the efficiency of the society and will make users happier. For achieving such target, we need to work harder.