Human Resources
Typical 24: Ian Ashby, Vice President Customer Services EMEA, Epicor Software Corp
IDG Connect is looking to speak to IT, business and marketing professionals across the spectrum to discover more about their very different, typical working days…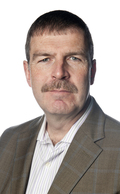 Name: Ian Ashby
Job title: Vice President Customer Services EMEA
Company: Epicor Software Corp
Location: Bracknell, UK
Years' experience: 25
1. What time do you reach the office each day?
When I am in the Bracknell office (our regional HQ) I normally arrive at about 7.30-7.45 am; typically once a week I drop off my 15 year-old daughter at the train station for her journey to school, in which case I get to the office at about 8 am. I've always been an 'early bird' – I use the first hour or so of my working day to do the majority of my strategic thinking. I also travel a fair bit, primarily visiting customers and partners, in which case my start time all depends on the flight schedules…..
2. Is your job varied?
Absolutely! My role encompasses the Customer Service operations for Epicor across the whole of the EMEA (Europe, Middle East and Africa) region, covering over 2,700 customers across 7 time zones and nearly 80 countries, all of whom are using Epicor software solutions to support their critical business operations. Our primary focus is 'customer satisfaction' and my team are responsible for making sure that all of the customers in the region (whether they are a manufacturer, a distributor/merchant or a services company) receive the best possible Support and Maintenance services from Epicor. With all those customers, with many industry-specific solutions, and with the huge variety of countries, cultures and languages we need to cover, there is enormous variety in the workload, the challenges and the opportunities on an almost daily basis.
3. Is your job creative?
I'd like to think so! Part of the remit of each and every one of the Epicor Customer Services team is to provide a solution to help address a specific issue that a customer has encountered with their system. We try to understand the issue itself, but just as importantly understand the impact that the issue is having on the customer's business so that i) we understand the relative priority of the issue, and ii) we can consider appropriate alternatives to address the issue for the customer. There is huge flexibility and a large number of options in the software Epicor provides, so the creativity comes in finding solutions that address the core needs of the customer, and can be implemented quickly and easily, fundamentally satisfying the customer's requirements.
4. What do you spend the majority of your time doing?
Finding ways to improve Customer Satisfaction. Since I took on my current role c.15 months ago I have been championing the customer to be at the centre of everything we do, and to use 'customer satisfaction' as the primary driver for all of our day-to-day interactions. We have changed how we measure the satisfaction and the 'loyalty' of our customers with the support services we have provided, and we have also changed how we follow-up with each customer after they have completed a survey to ensure we really understand why they have scored us at a particular level, and what (if anything) we need to do to improve our score next time. I think of this as a 'Closed Loop' process where we bring together 'measure' with 'learn' and then 'action' to deliver improvements to our provision of Support and hence to improve customer satisfaction. The Closed Loop is now a key process that we have institutionalised and use each month as part of our overall management of the business. I firmly believe that having the highest level of customer satisfaction will bring us long-term rewards through a 'virtuous circle' – i.e. help us to retain our existing customers and help us to attract and win new customers through customer references and referrals. Keeping focus on customer satisfaction is vital for our business, and it drives the vast majority of my working day, every day.
5. Do you personalise your desk?
At the moment, the main personalisation on my desk is a couple of photos of me with four other Epicor EMEA Management Team members, on the stage at our annual sales 'kick-off' event in Barcelona from October 2013, and I am wearing LederHosen (it's a long story…. !)
6. Would you describe yourself as creative?
As mentioned above, my number one focus is on improving Customer Satisfaction, so fundamentally I am constantly looking for ways to a) improve our systems and processes to deliver a better experience for our customers, b) enhance the skills, knowledge and experience of our team so that they can deliver better customer service, c) capture data on customer satisfaction and get feedback and guidance from customers on what we are doing well (and therefore need to do more of) and any areas where we need to improve and hence need more focus. Coming up with ways of improving customer satisfaction whilst working within the (very natural) constraints of resources, budgets, etc., is where that creativity comes in. I suppose a good example would be that I have changed the way we incentivise/reward and recognise our employees to be driven by their 'customer focus' and by the improvements we achieve in customer satisfaction, so that is a fundamental cultural change that needs constant review and reinforcement to ensure we remain on track.
7. Do you have any quirky daily rituals?
Drinking coffee in the morning, switching to tea in the afternoon
Eating the majority of my 'lunch' by mid-morning!
8. Do you tend to work on your own or with colleagues?
With colleagues; my team is spread throughout the EMEA region, with concentrations of employees in the UK, Hungary (Budapest), Russia (Moscow), Finland (Vaasa) and the UAE (Dubai). In addition, I spend a lot of time interacting with colleagues throughout the rest of the EMEA region, plus the Americas and Asia Pacific, the latter two primarily regarding providing support to multi-national customers.
9. How many hours on average do you work a day?
10-11 hours per day on average
10. Roughly how much time do you spend each day on email? Taking calls? In meetings?
It varies hugely day-to-day. I'd say 15-20% e-mail, 30-40% meetings (in person, webinars, conference calls, etc.), c.10% one-on-one calls, and the rest working through things 'off-line'
11. Do you use social media much for work?
We have been increasing the use of social media-type tools within the business for some time now, and that has really improved the communication and team-working across the business. Frankly I can only see that increasing further over time. We are also finding our customers are starting to use social media more, in particular for support the use of on-line communities, primarily via the Epicor customer portal.
On a personal level I am an avid user of LinkedIn.
12. What do you enjoy most about your work?
The variety
The people – Epicor employees, the customers and partners
13. What type of music (if any) do you listen to at work?
I don't listen to music at work very much. If I'm in the car I'll either be listening to some rock music (my all time favourite band is Queen, and of the current crop I would probably pick out Biffy Clyro and Muse), or to news and sport.
14. What do you do for lunch?
I normally bring in sandwiches and fruit with me each day…
15. Do you socialise with work colleagues?
Yes – I was part of the Epicor team that did the London-to-Brighton bike ride last summer to raise money for the British Heart Foundation – that was a great event in terms of building cross-department relationships and team-working, whilst at the same time raising money for a very worthwhile charity. We have a very active social side in the Bracknell office – recent highlights have been some of the team acting as Santa and his elves last Christmas, and organising a bowling evening for the support team again as part of a team-building exercise.
16. Are there any tasks (through your career) you've been especially glad to get rid of?
Post-University, my first job was in the Oil & Gas Exploration/Production business, which involved two-week stints out on the rigs in the North Sea; I don't miss the 'gale force fog' which always seemed to come in on the day we were due to fly back by helicopter from the rig to the mainland!
17. What is your last task of your day?
Putting my mobile phone on charge, ready for the next day.
18. How do you like to relax after work?
I am a keen (field) hockey player. I play at a local club (Reading HC), and have been lucky enough to play every week for the past 8 years or so in a team with one or more of my 3 boys – a once in a lifetime opportunity! I am also a volunteer coach for one of the 'colts' hockey sides at Reading HC (currently the boys Under 18s), just completing my 13th season of doing that…
19. Do you keep checking email through the evening?
Yes
20. Do you take work projects home with you?
Yes
21. What would you say to your 20-year old self?
Work with people you like spending time with.
22. If you could try out any job for a day, what would you choose?
Ski guide (preferably a sunny day, in a great ski resort, with fresh powder…)
23. What device did you use to answer these questions?
Lenovo laptop
24. Do you use your own personal device for work?
Yes - iPhone