Mobile Working
Crowdsourcing Innovation: Daniel Sandvik, Moggles
Crowdfunding sites are offering a new path for inventors with original ideas. We talk to inventors looking to gain the public's favour...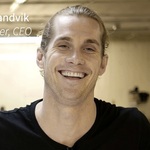 Name: Daniel Sandvik
Job title: Co-founder
Organisation: Moggles, (Rankleven Design Agency)
Location: Sweden
Product: Moggles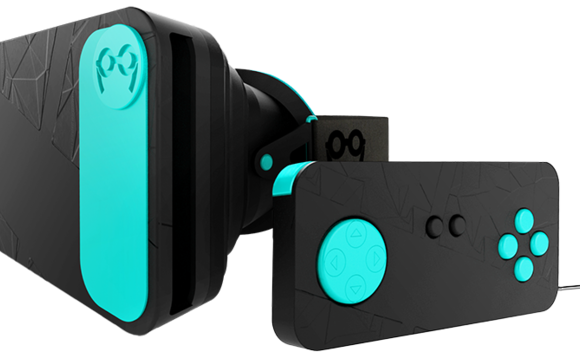 What it does & how it works:
Moggles is a portable virtual reality console for smartphones.
What makes it special?
Moggles is designed to be portable and fit in your pocket, just the same as your smartphone. It also has an integrated motion hand controller that you take out from the headset and replace with your smartphone when you want to enter your media, which can be anything from games, videos, real estate etc. anything where it can be a benefit to step into the experience.
What's your background, and what inspired you to come up with the idea?
I am design engineer and my co-founder Joakim is a physicist. We have a design agency together named Rankleven, and when we are not on assignment we are developing our own products. Moggles is the first in this series and has been a ongoing project for 1.5 years now.
Why choose IndieGoGo?
The choice was between Indiegogo and Kickstarter. We met Indiegogo at CES and got a good feeling from their team. I think that was when we decided.
Is Crowdfunding good for innovation? How so?
Yes, crowdfunding is a very good way to reach the audience and create a community, which is almost as important as getting funding. You get a chance to communicate with the market and get feedback on your ideas in an early state.
Reactions from users on IGG so far?
The reactions are positive which is fun. It was the same, even from our competitors - many who we met during CES Las Vegas this year.
What lessons have you learned from your campaign?
We didn't have a very strong community before the launch. And we also focused a bit too much on the technical details instead of the cool things you actually can experience with this type of product.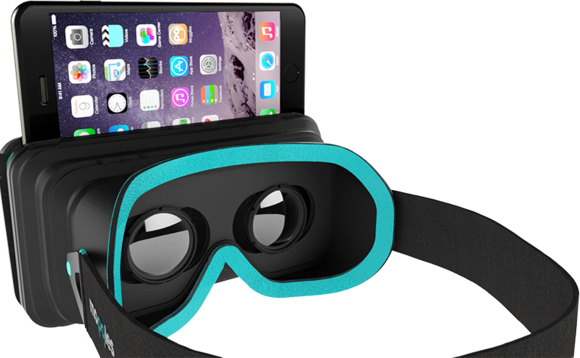 There's quite a few "AR/VR through your phone" style companies emerging, what sets yours apart?
Moggles is a complete VR system, including a hand controller to navigate, and it is also portable pocket-sized device, just like your smartphone.
We had a pretty large specification requirement when we started and there are many parameters you need to concern regarding VR. The right focus, being able to adjust lenses to fit the eye, keeping out external light, plus other parameters to reduce nausea, which is a common reaction in VR.
A smartphone is designed to be portable, but you often need a big case or a bag to bring headsets with you, this was something that wasn't satisfying from a designers perspective. So one major parameter in our design was to make it foldable without compromising quality.
Do you think the idea of low-cost gear that makes use of people's smartphones is key to getting Virtual & Augmented Reality technology into the hands of the public at large?
Yes, I believe so. To reach out to as many as possible, this is the way it should be. We don't put our self in the same directory as Oculus Rift or Samsung Gear VR, that would be suicide. We see Moggles as a product category between Google Cardboard and the above mentioned.
But the constant competition between smartphone brands is our advantage. If they bring better components such as high-resolution screens, better sensors etc, there's a knock-on effect on VR.
What do you see as the best uses for Augmented/Virtual Reality?
I like to talk about it as a interface that can be used for so many industries. Hollywood has already started 3D/360 productions, we have YouTube joining the 360 industry and, of course, the gaming industry.
Just the idea of 360 video keeps me spinning; imagine capturing a memory which you actually can step back into and experience again. Or live streaming; you could move both vision and audio to another location such as a soccer game or a concert, that is exciting stuff and is just around the corner.
Possible business use/advantage?
Real estate, documentary, education, the film industry, marketing, events, music... I could go on. Pretty much your mind sets the limit for this immersive interface, that's what makes it so interesting.
What next for the company and the product?
We are seeing some interest from investors and the first step is to take the headset to the market in one way or another.