Integrated Manufacturing Solutions
Crowdsourcing Innovation: Remco Katz, Printr
Crowdfunding sites are offering a new path for inventors with original ideas. We talk to inventors looking to gain the public's favour...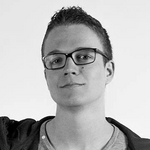 Name: Remco Katz
Job title: Co-founder & CCO
Organisation: Printr B.V.
Location: Enschede & Amsterdam, Netherlands
Product: The Element (powered by FormideOS)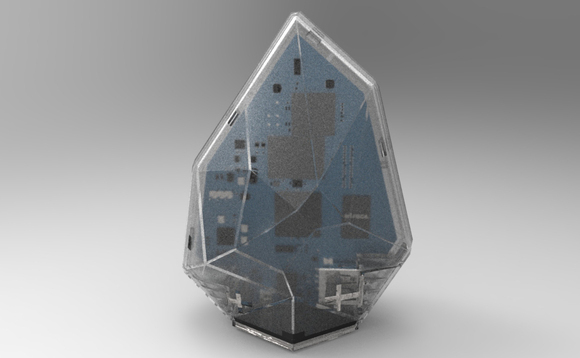 What it does & how it works:
The Element is an intuitive plug & play USB dongle designed to bring a productive and painless 3D printing experience. Just plug the Element into your 3D printer and you are ready to go. This means that from now on, everybody will be able to make use of the possibilities of 3D printing.
The Element is designed to be easy enough for beginners and versatile enough for the pros. On top of having full control over your printer's settings over the web, the element also allows offline streaming. This means that you do not need an internet connection. When you power up The Element, it will send out a Wi-Fi hotspot and by connecting to it, you can stream your files through The Element to your 3D printer.
What makes it special:
The combination of 3D modelling, slicing & remote controlling of your 3D printer makes The Element special. There is a huge lack of easy & intuitive 3D printers on the market and The Element fills that gap. We are also working with multiple 3D printer manufacturers to integrate the operating system that runs The Element (called FormideOS) directly into their printers.
What's your background, and what inspired you to come up with the idea?
Printr was founded by four young entrepreneurs that wanted to make 3D printing easier for consumers. Our backgrounds are both Creative Technology & Concept and product development on a college and university level.
We got so frustrated with 3D printers which are hard to use that we decided to combine our programming, marketing & sales experience and come up with easy to use & powerful software that would democratise the creative process of 3D printing. With our software, you no longer need to have a background in 3D design & industrial prototyping.
Why choose Kickstarter?
Kickstarter has the biggest community around 3D printing when you compare this to other crowdfunding websites like IndieGoGo, Tilt etc.
Is Crowdfunding good for innovation? How so?
Crowdfunding is good for innovation! It allows you to directly connect with your potential customers and get funding without having to give away large portions of your company. It also allows you to easily validate if there is a demand for your product or not.
Reactions from users on KS so far?
The love our product! We also take their feedback very seriously and try to incorporate that into our campaign while it's running. We actually chose to add webcam & multi-printer support to our product. Before we thought that this was not something that our customers were looking for but after the Kickstarter feedback we decided to incorporate this as standard with The Element.
What lessons have you learned from your campaign?
Take your time for planning & setting up your Kickstarter campaign. Everything has to be perfect and it's a waste to not have the ideal campaign once you launch. It also helps to have people sign up for a notification once your Kickstarter goes live.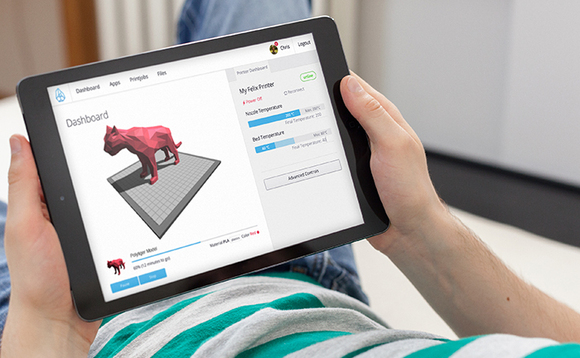 There are many 3D printers on Kickstarter and Indiegogo – is the market over-saturated without enough standout players before it's really taken off?
We are only at the beginning of consumer 3D printing. In the next few years, we'll see a lot more 3D printers enter the market and others will fail. We believe that there is still enough space for a new 3D printer as long as you innovate. Launching another 3D printer that adds nothing new is not enough to become a brand worth mentioning.
3D Printing has yet to really take off in the public sphere – what do you think needs to happen to turn people on to the concept en masse?
Software like ours will enable the common consumer to start using 3D printers. The next step is for the manufacturers to scale up and produce larger quantities after which the prices of these printers will drop. Cheaper prices will mean mass adoption.
Content is also very important and we are working hard with our partners to offer people 3D models that are valuable and that give consumers a reason to buy a 3D printer rather than buying something in a traditional "brick and mortar store".
Do you think 3D printing manufacturers put enough thought into the software side of things, or is it more important to get the hardware right first?
What you see with the manufacturers is that they are hardware people with none to very little experience or expertise when it comes to software. It's up to companies like ours to help them solve that problem. It is true that the hardware needs to be up to par; We only partner with companies that have a solid track record (as far as that is possible in this young market) and that produce high-quality 3D printers.
Possible business use/advantage?
Whether you are looking for simple features like Wi-Fi & print queues or you need an easier way to interact with your 3D printer; The Element is what enables this. Current 3D printers mostly lack all of these features while these should be basic.
What's next for the company and the product?
The launch of our online web platform that enables you to model and 3D print without the need of having a 3D printer. You can quickly model whatever you like, select your material and colour and have it printed at one of our partners like Shapeways & MakeXYZ.