Human Resources
Typical 24: Mark Govan, VCE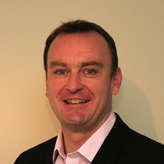 Name: Mark Govan
Job title: Senior Director, EMEA vArchitects
Company: VCE
Location: London, UK
Years' experience: 8
1. What time do you reach the office each day?
My role involves a lot of travel, which means that I spend 80% of my time out of the office. When I am in the office, I'm at my desk by 07:15am. I also always make time to hit the gym before the day starts.
2. Is your job varied?
Hugely, my job is interesting as I am constantly connected with our business partners, customers, my team and technology. The last thing I wanted to do was to be stuck in the office, I am therefore glad to be covering a wide range of aspects in my role.
3. Is your job creative?
It is creative to an extent. I work to tune our proposition to respond to challenges faced by our customers which are changing rapidly. However, I'm an engineer by nature!
4. What do you spend the majority of your time doing?
The majority of my time is spent with customers, prospects and partners. Above and beyond this I will normally be found on planes. Very little of my time is spend in internal meetings and on calls. My team is very good at managing the operational aspect of our business, which allows me to focus on customers.
5. Do you personalise your desk?
What desk? We have a hot desk / hot office at VCE. My desk at home is normally hidden by junk mail and paperwork.
6. Would you describe yourself as creative?
I would say that I'm strong from an analytic perspective and can generally find a solution to most issues that I come across, however, artistic creativity is definitely not a strength.
7. Do you have any quirky daily rituals?
I focus on exercise each morning; I have been doing so for 2-3 years. I find that by keeping active I keep both my mind and body fit.
8. Do you tend to work on your own or with colleagues?
Given my role I am with colleagues on a daily basis, I am very attached to the team. We are very close and I ensure that I understand their challenges and respond to these. It is very important for the success of the company for colleagues to be connected.
9. How many hours on average do you work a day?
When I'm in the UK, I typically leave home at 5:40 and return at 20:00, which means that I am out for 12-14 hours each day, 11 of which I'll be in the office for.
10. Roughly how much time do you spend each day on email? Taking calls? In meetings?
I don't have much spare time in a day, for me email is sharp and responsive and if I can I prefer the phone. I spend about two hours a day on email, four hours on calls and the rest in meetings when I'm in the office. When I'm travelling, all of my time is focused on customer meetings with occasional email and calls in between.
11. Do you use social media much for work?
Over the last three years I have been pushing on this, making a conscious effort to move away from the way I worked 20 years ago. I am most active on LinkedIn and Twitter, I like to look at press and analyst tweets to keep up to date on what is happening in the industry.
12. What do you enjoy most about your work?
The variety of customers and people I get to work with is highly enjoyable. In addition to meeting a wide range of people I also travel a lot to places such as the Middle East and South Africa, which is great. There is no way I would spend the amount of time I do on airplanes if I didn't enjoy meeting and working with the people. I get a lot of value from this and I hope they also benefit from this.
13. What type of music (if any) do you listen to at work?
I don't listen to music at work. On my commute and travel it ranges depending on my mood. I like to listen to dance and electronica when I am working out to get me going in the morning and then more chilled music on a Friday.
14. What do you do for lunch?
What lunch? I just try and grab something when I can, I don't normally carve out time. I just nip out to get a sandwich and maybe some chocolate if it is the end of quarter. We do have a mezzanine area for communal lunch and I go there when I have time.
15. Do you socialise with work colleagues?
VCE is very social; we have evenings out with the local teams when travelling and also organise end of quarter drinks. We also take part in large events such as the Princes Trust Palace to Palace ride.
16. Are there any tasks (through your career) you've been especially glad to get rid of?
I like to be a part of agile companies and avoid getting bogged down in processes. When it comes to a task, I always think about how this going to benefit the organisation and its customers. If it isn't going to have impact, it doesn't get done.
17. What is your last task of your day?
The last thing I do is chill out with my wife in front of the TV. If I am travelling I will do something that relaxes me such as listen to music or watch TV.
18. How do you like to relax after work?
I listen to music or watch TV.
19. Do you keep checking email through the evening?
Yes I do and also on holidays, although I do try and restrict it by filtering and prioritising and keeping on top of emails. Especially during busy times, my phone is always on for my team and customers.
20. Do you take work projects home with you?
Given the nature of my work, the balance of my time is spent making decisions and assisting the team so there is little project work. If there is a piece of work that requires thought, I make the most of my long plane trips which are great for focusing with no interruptions.
21. What would you say to your 20-year old self?
When I was 20 I was very shy and not outgoing at all. Through work situations I have learnt the value I can bring to customers and people around me. The advice I would give would be to have the courage, conviction, and confidence to say what you think and get your point made. I would also tell my 20 year old self to be healthier, reversing the trend in your 40's is a lot harder…
22. If you could try out any job for a day, what would you choose?
I would do something really different; I love to dive on holiday so I would be a diving instructor. They work hard but have a lot of fun doing so.
23. What device did you use to answer these questions?
A laptop.
24. Do you use your own personal device for work?
I use a phone, tablet and laptop which are all Apple. My laptop is more for reassurance but I normally cope without it. When it comes to reviewing documents I like to do this via printed copies, if I am working on a project I prefer to scribble on paper.