Human Resources
Typical 24: Tim Handorf, G2 Crowd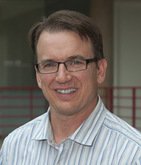 Name: Tim Handorf
Job title: CEO and co-founder
Company: G2 Crowd
Location Chicago, Illinois
Years' experience: 23 years
1. What time do you reach the office each day?
That depends on if I drop my children off at school or not, but usually I reach the office around 8 a.m.
2. Is your job varied?
Yes, I do find that my job is varied. Although each day is generally structured, I enjoy the variety of people I get to interact with and the variety of topics and tasks I get to tackle each day.
3. Is your job creative?
Yes, definitely. I consider creativity a job requirement for anyone in an executive or managerial role, because each day we find ourselves solving complex problems with outside-the-box thinking.
4. What do you spend the majority of your time doing?
Working and talking with other team members, users and customers. I spend about half of my time with team members and the other half interacting with people outside the G2 Crowd team.
5. Do you personalize your desk?
I do personalize my desk, but not too much because I want others to feel they can use my workspace when I am not in the office. I do have a photo of me and my co-founders, which was given to me on our third anniversary as an organization. It's in a frame that has "Love" embossed across the top. I really like it because it reminds me why we started the company in the first place – to work with talented people, achieve a common vision and bring joy and purpose to everyone's lives.
6. Would you describe yourself as creative?
I believe there are different types of creativity. I consider myself a creative problem solver, but ask me to decorate a room and my 6-year-old to the same and you would definitely get better results from by 6-year-old!
7. Do you have any quirky daily rituals?
I am not much of a "ritual guy." I instead tend to thrive on variety. The closest thing I have to a daily ritual at the office is making a cup of tea each morning when I arrive. I am easy to please. I just use Lipton teabags and add some cream.
8. Do you tend to work on your own or with colleagues?
I definitely enjoy "tunneling in" and cranking out work and other important tasks, but the large majority of my day is spent interacting with others.
9. How many hours on average do you work a day?
I guess that depends on what you define as work. I am usually in the office around 9-10 hours per day, but I almost always open up the laptop at home each night, even on weekends. One thing I am trying to get better at is not looking at my mobile unless I know I have the time to get sucked in.
10. Roughly how much time do you spend each day on email? Taking calls? In meetings?
I spend about 15 percent of my time on email, 20 percent on calls and 50 percent in meetings or working with others.
11. Do you use social media much for work?
I use LinkedIn and other social media channels daily, but if something significant happens throughout the day, my first thought isn't, "I should Tweet about this."
12. What do you enjoy most about your work?
What I enjoy most about my work is the opportunity it affords me to work with the great people.
13. What type of music (if any) do you listen to at work?
I enjoy all types of music and enjoy playing themed music during lunch based on what the team is having for lunch (more on that in the next question!). I rarely get the opportunity to sit down and listen to music while working, but I confess that sometimes I just put the headphones on to listen to the silence.
14. What do you do for lunch?
Each day we have lunch is brought in for the entire G2 Crowd team. We order from local places and mix up cuisine throughout the week. In addition to a recent tradition of Taco Tuesdays, a crowd favorite is lunch from Real Urban BBQ. I enjoy lunchtime because it allows us all to interact as a team and discuss everything from work to sports to politics and even religion.
15. Do you socialize with work colleagues?
Yes, absolutely. Part of the joy I get from working at G2 Crowd is being able to get to know my teammates outside of the office. That said, since I tend to spend the majority of my spare time with my family, I don't have the opportunity to socialize with everyone as much as I would like to or have in the past.
16. Are there any tasks (through your career) you've been especially glad to get rid of?
Yes, definitely! I am a terrible note-taker. For me, it was always hard to be fully present in a meeting when I was also the one charged with taking notes for the entire group.
17. What is your last task of your day?
When I am the last one in the office at the end of the night, I sometimes take a few minutes to tidy the place up. I also find it very difficult to sleep with unanswered emails so…
18. How do you like to relax after work?
I spend time with my wife and children. It's not always relaxing, but I always enjoy it. Some of the activities we all enjoy together are hiking, camping and geocaching.
19. Do you keep checking email through the evening?
I try to put the phone down during the time I spend with my wife and kids each evening, however, I almost always spend an hour or two catching up on my inbox after the kids have gone to bed.
20. Do you take work projects home with you?
Yes, although as I get older, I find it more difficult to work on major projects late into the evening.
21. What would you say to your 20-year old self?
Chill out. Looking back, I was a little too intense and never stopped "to smell the roses". I am getting better, but still working on experiencing the joy in each moment.
22. If you could try out any job for a day, what would you choose?
I'd probably opt to be an adventure guide, but consider that fairly close to what I am doing right now anyway!
23. What device did you use to answer these questions?
Macbook Pro.
24. Do you use your own personal device for work?
Yes, I use my iPhone.