Software
C-suite talk fav tech: Tim Russell, Perforce Software
CIOs, and increasingly CMOs and CEOs, may be responsible for the technology within their group but what about their personal preferences? We profile the global c-suite to learn more about their 'fav tech.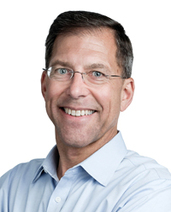 Name: Tim Russell
Job title: Chief Product Officer
Company: Perforce Software
Industry: Enterprise software
Location: Alameda, California
Years' of experience: 30
What is your favourite personal gadget?
Right now my favourite tech is what I see going into automobiles. At one extreme you've got self-driving vehicles, but features that are available right now – even in quite standard cars – like adaptive cruise control make a big difference to commuters like me: the journey is less stressful, it's more enjoyable and it's safer. This is just one example of what the IoT revolution is bringing.
Do you have a favourite piece of personal software?
This may not sound like the most exciting choice, but Quicken makes managing my personal finances very simple.
What was the first piece of technology you got really excited about?
The introduction of the Palm Pilot stands out, because it was a breakthrough in how you could organise your life, not just communicate. It wasn't just a new piece of technology, it was a new way of doing things. It set the scene for the smartphones that have followed.
What device improves your life most at work?
This would be my smartphone. It may not sound a very exciting choice, but when managing a global 24/7 team, it's essential. It gives me access to emails, Slack, access to reports, project management to track progress and many more apps. It means I can take my office with me and communicate with my team with just one small device.
What software keeps you most productive at work?
For productivity, the scheduling tools to be found in Office 365 is invaluable when managing a global workforce in different time zones. For communications, Slack is excellent for team collaboration.
Is there any technology that has become extinct that you would like to resurrect?
I'm not sure I'd want to bring any technology back: technology becomes extinct for a reason, usually because it's replaced by something better.
Is there any technology you would personally recommend that you don't think enough people know about? (Hardware or software, work or personal)
On the work side, I could be accused of being biased for saying this, but application lifecycle management (ALM) tools really do make managing complex software projects much easier and more efficient. Not enough companies realise the role that ALM can play in driving innovation.
On the personal side, home automation technology has advanced so much that some very sophisticated kit is now available to consumers. For instance, I've recently set up remote cameras in my vacation home and can keep an eye on it, wherever I am in the world.
Do you think anything about your personal use of tech would surprise your colleagues?
One of my favourite activities is playing hockey and to get time on the ice, I rely on online schedules to be up to date and efficient. Unfortunately, because they are not real-time, that doesn't happen. Given that other scheduling tools and sports technology is real-time, there is no reason why it shouldn't be developed.