Human Resources
C-suite career advice: Romain Ouzeau, Iconosquare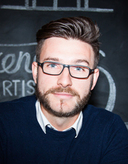 Name: Romain Ouzeau
Company: Iconosquare
Job Title: CEO
Location: Limoges, France
What was the most valuable piece of career advice that you received?
Stop thinking. Start doing. We spend too much time planning, researching, perfecting but things rarely happen like we believe they will. Taking action is the best way to stay motivated and to keep going.
What was the worst piece of business advice that you received?
No pain, no gain. People too often think that they need to suffer to succeed. Of course, success does not come overnight but business is a marathon, not a sprint. If you want to win the race you have to take care of your physical and mental health. Work smarter, not harder.
What advice would you give to someone starting their career in the tech industry?
Get your hands in the dirt. If you want to start a career in the tech industry you have to get the attention of people within the industry. The best way to do this is not a well-written résumé, it's to actually show these people what you can do and that you're not afraid to fail. You need to ask yourself what can you start doing now to showcase your skills.
What tips would you give to someone aiming for a c-level position?
Never stop learning. People often see reaching a c-level position as an achievement when it's just the beginning. If you want to reach the top you must keep learning. Don't take anything for granted, the world (and especially the tech industry) is evolving too fast. At the top "business skills" make more difference than technical skills.
Are you particularly proud of any career advice that you've given or the career route/development of anyone you've mentored?
A couple of years ago, I had a marketing student who was passionate about sport. He desperately wanted to work for a club or a league but believed he had no chance as he knew no one in the industry. I told him to start a blog and share his passion for marketing in the sports industry. That's what he did and now he's in his dream job, working in marketing for a major basketball team.