Storage Hardware
Crowdsourcing Innovation: Vanessa Laughlin, Director of Mindstream Inc.
Crowdfunding sites are offering a new path for inventors with original ideas. We talk to inventors looking to gain the public's favour...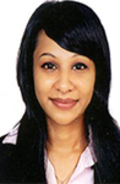 Name: Vanessa Laughlin
Job title: Director
Organisation: MindStream Inc.
Location: Belize City, Belize
Product: ThumbTrack™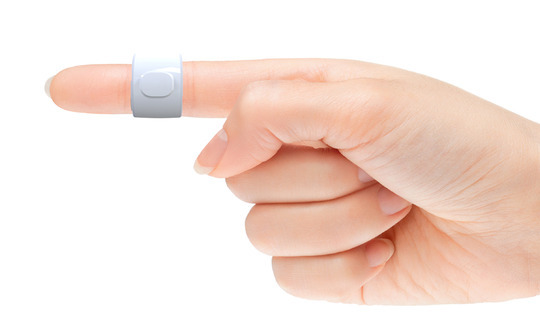 What it does & how it works:
ThumbTrack is an ergonomic, wearable ring-shaped mouse. It performs all the functions of a traditional mouse using simple thumb movements.
What makes it special:
ThumbTrack enables you to choose the most comfortable body posture while working on your computer, allowing the muscles of your hand, arm and shoulder to relax. It's simply a must have for all computer and laptop users who want to steer clear of pain or even possible injury caused by long-term computer mouse usage. It looks pretty darn cool, too. Who said comfort has to be ugly?
What's your background, and what inspired you to come up with the idea?
Our company was originally founded as a software company close to two years ago. The idea of ThumbTrack was born after a year and a half of daily long hours of computer mouse usage and nights filled with wrist pain. When we learned that the design for the standard PC mouse changed very little since it was first created 50+ years ago, we set out to change it.
Why Indiegogo?
Indiegogo provides us with a platform to present ThumbTrack to the world. We are able to gauge customer interest, gain feedback and raise funds towards bringing it to market.
Is Crowdfunding good for innovation? How so?
Crowdfunding is great for innovation. No longer are people with great ideas limited to approaching banks for loans or seed/angel investors to get their product/projects kickstarted.
Reactions on IGG so far?
We have received positive feedback. People worldwide love ThumbTrack. Many who have work-related injuries wrote us to say how grateful they are that we've created a truly ergonomic mouse that prevents and eases the pain of carpal tunnel syndrome and RSI.
What have you learned from your campaign?

Some may believe that all you need to do is get your campaign up on a popular crowdfunding portal and it'll spread like wildfire. We thought this way and I can't stress enough about how wrong we were in regard to marketing efforts. We continue to learn everyday. I am sure there will be more insights to share once our campaign is over.
The mouse has stayed basically the same through its 50–year history. Why has it had so few redesigns?
While the mouse has had a couple of redesigns over the past few years, they mostly remain bulky and are operated by entire hand movements not making it a very efficient tool. I think the lack of innovation in regard to the computer mouse may be due to the lack of awareness about work related injuries such as carpal tunnel syndrome and repetitive strain injury. We too had limited knowledge about such injuries prior to us experiencing the pain ourselves.
Most of us are on a desktop computer or laptop daily for more than 3 hours a day. Research has shown that using a computer mouse for 20 hours or more a week puts you at a very high risk of carpal tunnel syndrome and/or other repetitive strain injuries. Prevention is better than cure… especially when the 'cure' is painful surgery. With ThumbTrack there is no need to lift your hands away from your keyboard to move your cursor from one side of the screen to the other. Change is good!
Where do you see wearable tech going in 2014 and beyond?
As far as our minds can take us, but as close as our bodies will allow. It's a very exciting time for technology right now. The whole wearable technology industry is currently in its embryonic state.
What's the technology/start-up scene like in Belize?
The technology industry and tech-education is severely underfunded. Belize traditionally focuses on tourism.
Possible business use/advantage?
According to the U.S. Department of Labor, Occupational Safety and Health Administration (OSHA), repetitive strain injuries are the nation's most common and costly occupational health problem, affecting hundreds of thousands of American workers, and costing more than $20 billion a year in workers compensation. Ergonomic tools such as ThumbTrack help to create a happier & pain-free workforce and ultimately reduce employee downtime.
Aims for the future?
We have a couple of future projects in mind that support sustainable ways of working and living. ThumbTrack is the first step in that direction.