Training and Development
Q&A Interview: IT Skills in Scotland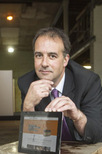 Phil Worms is Chief Marketing Officer & Director of Corporate Communications for cloud & managed hosting company iomart, which owns and operates data centres across the UK and is headquartered in Glasgow. He sits on the Scottish board of e-skills and is leading a campaign to establish a Digital Skills Academy in his home town of Helensburgh, the birthplace of TV pioneer John Logie Baird. We catch up with him to learn more about the IT skills landscape across Scotland.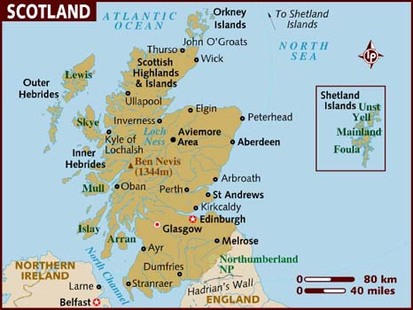 Where does Scotland stand compared to the rest of the UK for e-skills?
Scotland, like the rest of the UK is suffering from an IT Skills shortage. It is essential that Scotland's businesses, not just those in the IT sector, have access to a highly skilled workforce if we are to compete in today's global digital economy. It is the key challenge faced by Scotland's digital technologies industry, holding back growth and limiting the industry's contribution to the national economy so it is imperative that we encourage a greater flow of talent into this sector.
In 2012, e-skills UK published a Technology Insight report for Scotland which highlighted both the value of the tech industry to the country and a number of skills trends that we needed to address. It showed that the proportion of professionals in the industry aged 16 to 29 had dropped from 29% in 2001 to just 14% in 2011, while advertised demand for tech professionals was greater in Scotland between 2011 and 2012, growing by 31% compared with 21% for the UK as a whole. It predicted that through to 2015 there would be a need for 9,600 new entrants every year into IT & Telecoms professional job roles in Scotland.
The report concluded that the tech industry was contributing in excess of £3 billion to Scotland's economy and that this could rise to £3.7 billion by 2017 if actions were taken to increase the implementation of ICT technologies. This could translate into 39,000 new jobs across many occupations and sectors.
The message was and still is clear - we're at the start of a second industrial revolution but this one is in the cloud and global so if we don't create a skilled workforce to support it we are going to get left behind.
Is IT an attractive option for people in schools, especially girls? Why?
The short answer is no on both counts.
Given the role that technology plays in our personal and professional lives, the benefits that it brings, and the employment potential that it offers, we should have young people battering down our doors to further their skills in this area and yet we are witnessing the opposite.
At a time when Scotland has a high employment rate amongst our young people and when our IT industry is struggling to fill many skilled job vacancies, it is vital that we persuade young people to consider joining our industry.
For years, we've focused on teaching people to be customers and consumers, rather than creators and innovators. This anchors our young people at the wrong end of the IT food chain and steadily pushes jobs and our industry overseas.
Students and their advisors (including parents) also often have an extremely poor understanding of IT-related careers. Another misperception, which is particularly apposite to girls, is that it is the domain of the 'geek.' This was highlighted by the recent A Level results in England where only 13,650 entries were received for the two ICT-related A-levels, a decline of 3.7% over last year, and representing only 1.6% of all A-levels taken. What was even worse – 'a scandal' as one leading tech CEO described it - was that only 314 girls in the whole of the UK took Computing A-level, that's a fall of 70% since 2004. The trend is mirrored here in Scotland as young people move through to university. Our e-skills research shows that across all IT related Higher Education courses in Scotland, 87% of acceptances are male and just 13% are female.
We are starting to address this. I recently hosted Scotland's first national ICT careers conference for secondary school pupils which was organised by e-skills. This was our first attempt to bring together government, education and our industry to showcase the wide range of careers that are available in tech. At the start of the day I asked the students how many of them were thinking about going on to work in the tech industry, and about 15% of them raised their arms. By the end of the day, after experiencing some of the amazing things that technology can do, almost half of them put their hands up when I asked the question again. This is only a small step but it does hold promise that if we can expose more young people to what it's really like working in our industry and the rewards it can bring, then maybe we can turn this negative trend around.
Can you provide an overview of the biggest centres for ICT careers across the country and their areas of specialism?
The Scottish Digital Technologies Industry has changed significantly over the past few decades and now incorporates a diverse range of sectors including software, telecommunications, IT services, and digital agencies.
Following aggressive marketing to attract foreign hi-tech investment to replace declining traditional industries such as coal and steel, Scotland attracted many large global brands to establish manufacturing plants within its central belt – the quaintly nicknamed Silicon Glen. At its manufacturing peak in the 1980s Silicon Glen produced about 30% of Europe's PCs, 80% of its workstations and 65% of its ATMs. Very little of this activity remains today because the emphasis now is on software development, design and innovation as we move away from being a manufacturing-dominated industry to a service-led one.
Scotland is currently experiencing a renaissance in the IT sector. Over 1000 companies in the industry employ over 70,000 people, creating a huge demand for expertise and talent, particularly in cities like Edinburgh, Glasgow, and Dundee.
Edinburgh, following a faltering tech scene after the dot com bubble burst, is re-establishing itself as a centre of IT entrepreneurial excellence. There are initiatives such as TechCube, which provides office space and mentoring for promising young digital firms to help turn their ideas into commercially robust ventures. Dundee has built a worldwide reputation for its gaming industry through the development of GTA and other successful games, while Glasgow is fast becoming one of Europe's prime digital media centres with the establishment of the Creative Clyde and Digital Enterprise Zone on the banks of the River Clyde.
At the heart of Scotland's IT turnaround has been the willingness of the universities in its cities to evolve and tailor courses to provide the talent required by the industry. For example, Glasgow Caledonian University now offers two e-skills UK degrees - IT Management for Business, and Software Development for Business. These two high quality degrees are accredited by a wide range of leading tech employers, who have worked with academics to design rigorous and relevant course content, and to set student learning and work experience criteria with employability at the core.
The Software degree is brand new for this academic year, and has been designed to equip graduates with the analytical skills and global business knowledge to enter a career in software engineering, while also enhancing students' business capabilities. This is important because nearly two fifths (38%) of IT & Telecoms professionals work in software roles, and through to 2020 software professionals have the highest forecast employment growth of all IT & Telecoms occupations at 2.4% per annum, nearly five times average employment growth in Scotland.
Companies like my own iomart and those of our customers like Skyscanner for instance are also working with universities and schools and investing in their own training programmes here in Scotland. All of these things are important steps towards trying to reduce the skills gap.
How would you describe the Scottish startup scene? Are you noticing any particular trends?
The Scottish startup scene in general is flourishing. The latest statistics produced by the Federation of Small Businesses (FSB), comparing 2012 with 2013, showed a 19% increase in the number of new businesses registered with Companies House and many of these are focused around technology.
A recent survey undertaken by Young Company Finance Scotland, an influential monthly newsletter and website, found that confidence levels of Scottish startups continue to defy the "challenging" funding environments. The survey showed that while the funding environment remains tough, start-ups remain confident about the ability to flourish in Scotland, with 59% declaring themselves "very confident" or "moderately confident" of accessing the cash needed to grow their business.
Initiatives like the aforementioned TechCube are playing their part, plus it was recently announced that Scotland is to get its first "digital business accelerator" in a move designed to tap into its wealth of startups and spin-outs. Much of this activity is being driven by the fact that valuations for businesses in London and the South East are becoming prohibitive, so Scotland is seen as offering real value to potential investors and backers.
How severe is the digital divide across Scotland?
It is quite sad to reflect that for a country which, through its inventors and creativity, led the world in so many technological advancements, Scotland now finds itself beginning to lag behind other countries in terms of the digital divide.
The Scottish Government describes digital participation as "people's ability to gain access to digital technology, and understand how to use it creatively." Yet Scotland has the lowest levels in the UK, with nearly 25% of Scots judged to be currently missing out on the economic, social and cultural benefits that the internet brings.
Increasingly, the concept of "social exclusion" needs to include "digital exclusion" since more and more opportunities and services depend upon online communications. Ensuring access for communities must be an essential part of urban and social regeneration strategies if Scotland is to compete successfully on the global stage. Unfortunately, the people that would benefit the most from digital technology are least able to access and use it. As we push more and more services online, from driving licence applications to the claiming of benefits, we blithely assume that everyone has access to technology and is capable of using it. Sadly this could not be further from the truth.
The Scottish Government's recovery plan identifies that IT provides the engine for growth across the whole economy but is dependent on every individual being able to use IT to maximise their contribution to business and society. Digital technology offers a social and cultural stimulus by providing more opportunities and greater flexibility in both work and leisure. Digital engagement provides access to markets, jobs and distant relatives, but this can't be delivered at a national level so it must be nurtured and encouraged locally.
Unbelievably it is estimated that 25% of Scotland's SME businesses do not use the internet at all, with most of this 25% showing no intention of doing so in the next three years, believing the internet has little relevance to their business. In a survey about this, cost was not cited as the main barrier, instead SMEs said they struggled to find both the time and resources to attend 'skills training sessions' due to the demands of running their business.
Is there anything else you would like to share about e-skills across Scotland?
We are fortunate that in Scotland we have a very strong industry organisation and a very pro-active e-skills board. It is recognised that the industry must lead the skills agenda and forge closer working relationships with academia if we are to have any chance of success and it is pleasing to note that progress is already being made with the introduction of an ICT Modern Apprenticeship scheme.
Earlier this year, the Scottish First Minister Alex Salmond unveiled a £6.6 million funding programme to deliver a new Skills Investment Plan for the digital industries. The blueprint for the nation's digital skills has been created in consultation with employers through e-skills UK. It aims to tackle key issues such as the lack of women in tech; how to respond to the industry's changing needs; and the attractiveness of the sector to young people. Several high profile 'meet the industry' type events have been organised by universities, and back in June our industry showcase at Murrayfield Stadium was attended by over 600 pupils from across Scotland.
It may only be early days but the results have been encouraging and show that as employers we must continue to collaborate on activities that will open our young people's minds to the myriad of rewarding careers available in our sector.