Human Resources
The CMO Files: Anna Dalziel, Momentum Worldwide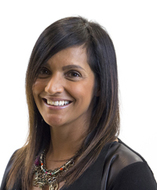 Name: Anna Dalziel
Organisation Momentum Worldwide
Job title: Marketing Director (UK/Global)
Location: Manchester, UK
Where were you born and raised?
Born in Chester, raised in Northwich, Cheshire.
What was your first job?
Sales & Marketing Executive in the Sporting Industry.
What was the first product you got really excited about?
My Motorola flip phone. I still remember opening the box and charging the battery, then finally being able to send a text message to my friends… made me think of what other technology could be coming.
Who has been the biggest influence on your career?
Robbie Brightwell, a former athlete and married to an Olympic Gold medallist. I worked for him many years ago and still recall him taking me and the team out every lunchtime on a 3 mile run to get us fit. We did this every day, rain or shine. It got me fit and taught me self-belief (I was so unfit to begin with!), but most of all it taught me discipline.
What has been your greatest achievement?
Leading our award-winning exhibition and recruitment day (The Bloody Great Big Show). Hearing the feedback from our people, clients, prospects and the press was amazing, and still gives me tingles.
What has been your biggest mistake?
Assuming - always take the time to really listen.
What is your greatest strength?
My honesty and approach, I treat everyone the way I expect to be treated.
What is your biggest weakness?
Not always allowing myself more time to reflect.
What do you think is the aspect of your role most neglected by peers?
It's good to chase new business, but don't neglect your existing customers.
Which word or phrase is your mantra and which word or phrase makes you squirm?
My mantra is: "Let's make this happen". I squirm when I receive the email notification 'delinquent time' for not filling in my timesheets.
What makes you stressed?
Barriers - I can be impatient.
What do you do to relax?
Turning my phone off and enjoying a forest walk, followed by a well-earned brunch with my husband and two young children. It's my escapism.
What is your favourite song?
'Could You Be Loved' by Bob Marley.
Which book taught you most?
Steve Jobs' biography, as he always pushed for perfection. We were about to launch our global brand recently but decided to take a step back and pause, which resulted in us coinciding the launch around a key international event, much like he did when he was about to launch his store layouts.
Do you have a team or sport that you follow?
England netball. I still play the game and love to watch.
Which country would you like to work in?
America. New York is my favourite city.
Which company do you think has the best marketing?
Nike. I have always loved the brand and their marketing strategy. Nike are so true to themselves and to their audience.
What do you love most about your job?
The people I work with (especially my amazing team), they truly inspire me and every day is so different.
What is your favourite book?
Before Happiness by Shawn Achor. Success is the result of happiness and a positive mind-set.
What keeps you awake at night?
Aside from 'did I fill in the school trip form?' and 'how soon will a robot will be taking over from me!' it's usually an article I read on Inc. and how I can apply the principles to our ever-changing business.