Human Resources
C-suite career advice: Andrew Filev, Wrike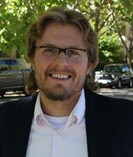 Name: Andrew Filev
Company: Wrike
Job Title: CEO and Founder
Location: Mountain View, California, and Dublin, Ireland
What was the most valuable piece of career advice that you received?
Prioritize learning opportunities over money early in your career. This is something that I've lived and still practice today. Even now, learning is the most important part of my day.
What was the worst piece of business advice that you received?
I've been told "You should reduce your customer service costs". This is contrary to my values. Providing great customer service is very important to me, and in the long run has been a huge advantage for Wrike. Just check any of our reviews. People have told me similar things about R&D, when again, it's important to me that we ship an innovative product. People know what ratios make sense for their own business, but that doesn't mean it's right for every business.
What advice would you give to someone starting their career in the tech industry?
The tech industry is very fast-paced, both in terms of general trends and competition. If you want to win, you have to fully commit to it with your heart and mind. Make sure this is something you love and are passionate about. If you love what you do, you'll be successful, which will lead to a positive feedback loop.
What tips would you give to someone aiming for a c-level position?
Nurture your ability to be curious. Curiosity is an underestimated quality in business and life, but it's the thing that sets exceptional performers apart and primes future leaders for success. Professionals with high levels of curiosity often reach c-level status because of their ability to think outside of the box, understand the complex facets of a job, and push beyond what is expected of them to become next-level leaders.
Are you particularly proud of any career advice that you've given or the career route/development of anyone you've mentored?
We are blessed to work with a talented group of people at Wrike. Our executive team believes in promoting from within, and we give top performers the opportunities to map out and pursue their career paths. In the early stages of the company, we hired an account executive who, within two years, now serves as Director of International Sales at our Dublin office. Watching team members develop into effective leaders has been extremely rewarding.