Human Resources
C-suite career advice: Ian Burgess, CenturyLink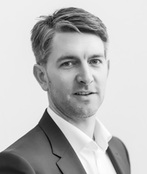 Name: Ian Burgess
Company: CenturyLink
Job Title: Global Operations Director
Location: Reading, England
What was the most valuable piece of career advice that you received?
Don't wait for things to happen. Often people feel they "deserve" the next step in their career and wait/expect it to just happen. Keep pushing yourself to be better in everything you do be accountable for your own career.
What was the worst piece of business advice that you received?
I was once advised to tell people what they wanted to hear! A manager of mine was once asked at a team meeting if there was any chance of redundancies and they said no. Two months later we laid off the Network team in the UK and moved the work to the US – a plan that was already being talked about within leadership. It lost a lot of trust with the remaining folks on the ground.
What advice would you give to someone starting their career in the tech industry?
Learn from those around you. There is so much expertise and it is always tempting to "wait until tomorrow". Find experts who are willing to teach, learn from them, write things down, test yourself and always look to improve yourself.
What tips would you give to someone aiming for a c-level position?
Attitude is key. Skills and Knowledge can be gained but being able to build relationships and influence people is crucial and can make a difference.
Are you particularly proud of any career advice that you've given or the career route/development of anyone you've mentored?
Yes, a Manager of mine based in Singapore. A great technical manager who was happy in his position but I felt he was able to add more value by moving into a different part of the organisation. Despite it leaving a big gap for me, it was the best thing for the individual. Three years later he is loving his role as an architect and a top performer in the team and still in CenturyLink.