Internet
Politicians Talk Tech: Meg Hillier, MP for Hackney South and Shoreditch
Are parliamentarians behind the times or tech savvy representatives? We chat to global politicians to discover how they view and use tech...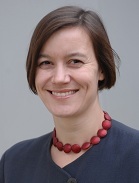 Name: Meg Hillier
Role & Party: Labour and Coop MP for Hackney South and Shoreditch
Country: UK
You recently spoke at the Digital Democracy Commission about Representation in the Digital Age. What are your hopes for the Commission?
That it helps Parliament to become more open and transparent and opens up to input from the public and experts as we shape policy.
Which countries, organizations or politicians do you think are getting Digital Democracy right?
Sweden and Italy are doing interesting work on opening legislation to easier scrutiny. South Korea's Parliament is very tech friendly for members. But it's still quite slow progress overall – I think the public appetite is moving faster than institutions can at times.
You're the MP for Tech City – what do you think the Silicon Roundabout is doing well, and where do you think it could be stronger?
It's a great example of openness and collaboration. It needs to be better at recruiting from its hinterland – there are some interesting projects like the Hackney 100 (100 businesses providing 4 hours work experience a week for sixth formers) and Code Club (local businesses will be going into primary schools to teach coding) and a number of apprenticeship schemes. But there are also ancillary jobs that could be filled locally and we need to see more local recruitment.
There have been reports that the rising cost of rent is pushing tech firms to the likes of Lambeth & 'Croydon Tech City' – what are your thoughts on this?
It's true and we need Boris Johnson to make the right decision about the Shoreditch redevelopment. We need incubator and SME space not just housing on Bishopsgate goods yard. I'm asking Boris to make sure that Tech City does not become ghost city. He could be the Mayor who destroys Tech City if he makes the wrong decision.
Are the UK Government, political parties, and politicians in general embracing technology enough and in the right ways?
No! Parties are getting cannier about social media – partly because it's a cheap way of getting messages across. The Gov.uk website is good but Government has not progressed much further. It's a huge challenge.
Are you in favour of eVoting in elections?
If we can make it work and be secure why not? But there is a lot to do to make it secure enough. But our paper based system is not that secure so we need to jump in and try it.
Should internet access be a human right?
It's another utility for sure.
What are your views on the NSA/GCHQ revelations over internet monitoring?
I'm not that surprised. Spy agencies always monitor communications – we need strong safeguards now that so much can be monitored so easily. But I do think it's important to be able to track those who mean to do harm.
Do tech firms have too much influence in politics?
No. In terms of how we do business probably not enough (unless you count Microsoft and Google). There's still suspicion in Whitehall about using smaller tech firms (The Buddi case is a good – bad – example of this). Politics could be made better for the people if tech firms shaped it more. But ultimately tech helps people do what they do better rather than making fundamental changes.
How tech savvy would you say you are?
I'm a bit of a creature of habit so I hate it when software upgrades or I need a new phone. I use technology as a tool which helps me juggle work, life and three children. I text more than anything else.
Do you use social networking for either your work or personal life?
I use Twitter as a social network for work (it's not a compulsory public service because you can't conduct business or communicate at length in 140 characters). I don't use any social network for personal life – I'd never put pictures of my kids on-line. I guard my privacy.
What devices do you use to access the internet/conduct work?
A BlackBerry curve, an iPad for diary, picking up emails and reading and taking notes. I have two laptops for serious writing on the hoof (well in Hackney cafes) and when at home and very occasionally I'm in my office (where most of the time I don't have a desk of my own).
Are you aware of Bitcoins?
Yes but I've not felt tempted to use them. I'm too cautious – if I had time to explore the option. But my down time (the little there is) is for kids, gym and sleep.
Do you know how to code?
At school we learnt a bit with the one BBC computer the school had and we learnt binary coding. I then had an Amstrad green screen and had to code the headings etc. Once Word came along that was the end. I'm a user not a coder. But I'm making sure my kids learn – one got a Raspberry Pi and was coding in weeks and has now set up a lot of home entertainment. We're now working on my five year old. The future is coding. Hackney is supporting this through local schools so my youngest will learn from a techtrenpreneur. It's going to be great!