Knowledge and Content Management
Crowdsourcing Innovation: Hendrik Schenk, MYVR
Crowdfunding sites are offering a new path for inventors with original ideas. We talk to inventors looking to gain the public's favour...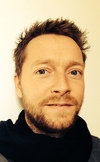 Name: Hendrik Schenk
Job title: CCO
Organisation: ZAAK
Location: Zurich & Berlin, Europe
Product: MYVR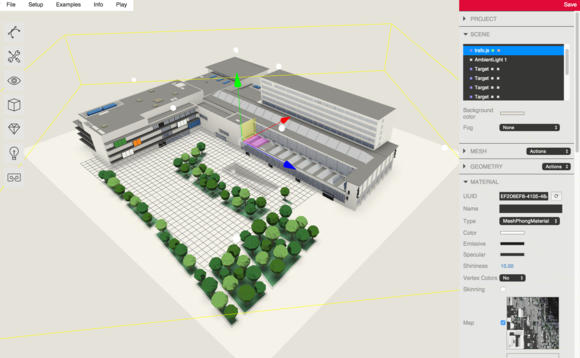 What it does & how it works:
MYVR is a browser-based tool kit, a social network, and a shadowbox for VR content, which allows you to build, share, explore or remix 3D worlds and view them in standard or stereoscopic view. It consists of three parts: A 3D editor to build your experiences, a viewer to play & share your content and a platform, the central hub for all your actions. All these elements are running in your Web Browser.
What makes it special?
MYVR brings Virtual Reality to everyone for the first time. If that sounds a little pompous, I have to apologize, but in a nutshell it's a fairly accurate description and what MYVR stands for – as well as what we want to give to the user.
MYVR enables virtual content to be created, edited and shared in an easy, affordable and user-friendly way. That is an approach which characterizes the entire Cardboard project, but a tool like MYVR was still missing. To us, it was really important to transmit this "anyone who wants to should be able to do" approach to the platform and make it accessible on a creative level.
Depending on your objectives, MYVR offers a wide range of capabilities: You want to build an interactive photobook? Do it. You want to build the next high-end content campaign in 360° environments? No question, do it.
No coding skills are needed to create and produce something really impressive within minutes. It's free. There'll be a pro account if you need more project slots or some customizations of your project page, but basically it is free of charge and ready-to-use. The MYVR viewer works on almost any web capable device, so you don't' have to export your 3D-content do different platforms. It not only saves time, it liberates from frustration.
What's your background, and what inspired you to come up with the idea?
We are a R&D studio located in Zurich and Berlin, focusing on Real Time 3D and interactive media. Google's Cardboard project has been a deep impact in 3D media and even spreads the idea of VR further. We were doing VR research before, but once Cardboard was released there was suddenly an affordable possibility for everyone to immerse in virtual words effortlessly. Stepping into a 360° environment and navigate through it in 3D is a really interesting and sweeping experience – and a powerful tool for making things real, regardless of time and space. Or even more theatrical: The fourth wall disappears as if it had never existed.
Our experience in VR allowed us to become the first producer of VR Cardboard Kits in Europe – but even a brilliant device is only as good as its content. And the best content is still created by the people's ideas.
On the other hand, we're very concerned – as developers and people as well as participants of modern processes – about making technology available and usable for everyone. It was clear to us that VR can only show all of its possibilities if the users gets a chance to build their own VR-driven worlds. We decided to build MYVR, what gives it to them.
Why Kickstarter?
As the most popular platform for crowdfunding, Kickstarter is the place to be if you want your project or product to be known. Online Crowdfunding is one of these big things that has completely revamped the chances for success of ideas and innovations in the last few years. Moreover, Kickstarter brings people from different working areas together; it has an impact on your project's publicity, which is not to be underestimated.
Is Crowdfunding good for innovation? How so?
Absolutely, no doubt about that. First: It has never been so easy getting in touch with people who are interested in your products; a community that likes what you're doing (or not) and pick up some people, who are waiting for the special product, service, movie, hoverboard or whatever, that you are going to create. Crowdfunding grounds the "give-and-take" on people's real demands much more than the classical competitive market, but also helps to raise ideas to the surface.
Most importantly though, people can decide what they spend their money on. There was a time when market researchers made the decision on what could be great for people out there. Now people are on the turn, that's really great.
Reactions on KS so far?
Quite good - with certain qualifications. We messed up the campaign's start a little bit, and so we lost some important regards, notably from the Google I/O 2015. Actually it was scheduled to do the MYVR roll-out on Kickstarter simultaneously to the developer's conference, but the approval took a little longer than expected. But the biggest challenge surely is to make people understand what MYVR is and how it works - especially if they haven't entered VR so far.
We are at more than one-third of the target amount, not bad at all, but we're hoping that we can reach a few more in the remaining days.
What have you learned from your campaign?
Keep it smart, keep it simple, explain your vision - and make it public. Kickstarter is a powerful platform, but probably in Europe it has not yet gained acceptance as in US. It's getting bigger every day, but sometimes you still have to explain not only what is MYVR about, but also how Crowdfunding works.
When is the product due to ship/go live?
The amount of funding we get determines how focused we can work on this platform. We plan on putting in new features in a monthly schedule even after the release so we can create more freedom for our users. The Backers Hill Demo, a VR driven exploration into the Swiss mountains (Backers get carved their names into a virtual Swiss mountain), is scheduled for September 2015, a public beta release of MYVR for October/November and the official release for December 2015. A reasonable timeframe, we think.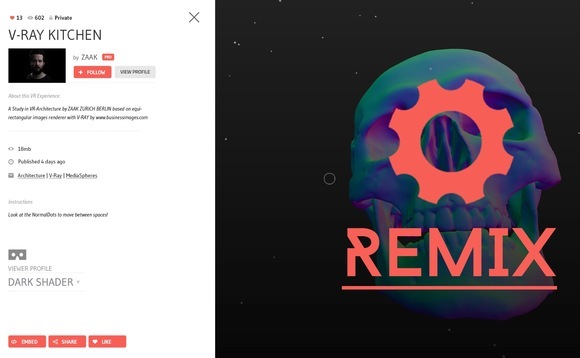 How easy/difficult is it to create Virtual Reality content/experiences?
We have successfully built & tested all three parts of it, so we have a running editor, viewer and platform. Now it's on the turn to bring these things together. Once MYVR is released, creating virtual reality content will be easy for everyone - just as simple as using filters on Instagram. With a lot on top.
What kind of VR experiences would you like to see people creating on your platform?
Since inherently every kind of 2D and 3D-content is possible, we want people just to get started with their very own conception of virtual environments. The 3D-exploration of less frequented and faraway places is certainly exciting, but also the creation of completely new arranged buildings, environments and spheres is.
Possible business use/advantage?
This is an important point for MYVR. Virtual Reality can make a lot of things happen: A walk through architectures that have yet to be built. A next level VR campaign, that presents content in a way clients never experienced before. A car ride through the Andes with the new SUV from producer XY - while clients standing at a booth at a trade fair. A 3D-presentation of this exhibition stand, although it doesn't yet exist. There are tons of possible business advantages - and for the first time MYVR allows even small brands with limited budgets to take part in the virtual world.
What's next for the company and the product?
After MYVR is released, we plan on putting in new features in a monthly schedule even after the release so we can create more freedom for our users. We work constantly on interactive media, real-time 3D and digital fabrication processes, so there's a lot to come. We want to accompany VR, VR media and VR content as good as possible, regarding the impact of Google Cardboard and other VR-devices - there can be hardly a more exciting time than the one we are actual part of.