Human Resources
C-suite career advice: Ulrik Bo Larsen, Falcon Social
We ask industry leading C-suite professionals for their expert career advice...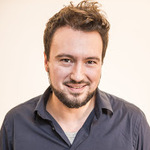 Name: Ulrik Bo Larsen
Company: Falcon Social
Job Title: CEO and Founder
Location: New York City and Copenhagen, Denmark
What was the most valuable piece of career advice that you received?
"Those who arrive best prepared win."
What was the worst piece of business advice that you received?
This particular sentence still echoes in my mind, as a strategy that could have taken me down a very different path, which I am extremely glad I didn't blindly follow at the time:
"I really, strongly suggest you spending the 5 years getting a formal higher education. In what field is less important, but you need a formal university degree."
What advice would you give to someone starting their career in the tech industry?
Work on what you're really passionate about. Get on board with a mission or a cause. If you find your passion, and relentlessly put in the work needed, then the results will follow.
What tips would you give to someone aiming for a c-level position?
Stop thinking about a C-Level position as an isolated outcome. Try to figure out exactly why you want that position. Are you going for the vanity of the title or the paycheck? If so, I frankly think that's the absolute wrong approach to one's career. Focus more on the subject matter, and the difference you want to make.
I didn't set out to be CEO of a company with a triple digit headcount. That only followed because the mission we are on to fix enterprise engagement software required us to build a sizable global team.
Are you particularly proud of any career advice that you've given or the career route/development of anyone you've mentored?
I advocate hiring people with very strong ambition and work ethic, but that still only know 90 percent of the tasks you're about to give them. If they have the right attitude, those unknown 10 percent will keep them on their toes, and have every synapse and fiber of their being focused on working out the right decisions all the time. An employee who knows 120 percent of the job based on his "vast industry experience" may default to his old ways, which may not be applicable to the situation anymore.