Human Resources
Typical 24: Alicia Tillman, SAP Ariba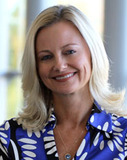 Name: Alicia Tillman
Job title: Chief Marketing Officer
Company: SAP Ariba
Location: New York, NY
Years' experience: 20+ Years
1. What time do you reach the office each day?
When I'm not travelling, I aim to be in at 7:15 so that I can get a head start on my day, set up calls with my European team and cover off on top priorities that I need to act on before the day officially starts.
2. Is your job varied?
Incredibly, no two days are the same. One hour I'm spending with my events team working on the show flow for an upcoming premier company event, and the next hour I'm delivering a performance review. After that, I'm reviewing success on recent campaigns or marketing programs and interviewing top talent for positions on the team. I am also finalizing goals for the team and thinking about players to recognize in upcoming forums; the list goes on and on.
3. Is your job creative?
Exceptionally creative. From working with my ad agency, to thinking through concepts for positioning the value we deliver to the marketplace, to conveying our successes and top goals for the year to the team. The list doesn't stop there – from planning events, to finding talented speakers for our events, to how we are going to bring new innovations to market -- everything has elements of creativity.
4. What do you spend the majority of your time doing?
Thinking. Thinking about our talent, whether or not we're executing fast enough, the next big thing, where we need to take our team over the next 2-5 years, and how to drive greater attendance at a key event.
5. Do you personalise your desk?
It's a work-in-progress, but getting there. I'm surrounded by photos of my family and loads of branded company items.
6. Would you describe yourself as creative?
Yes, I would. Creativity comes in different forms. I consider myself creative artistically from a design perspective, and when it comes to big ideas and thoughts on how to transform and evolve the business.
7. Do you have any quirky daily rituals?
I drink a smoothie for breakfast every morning. Everything from avocado to kale mixed together with blueberries and almond butter. I love to make an interesting concoction for breakfast that's part protein and part greens.
8. Do you tend to work on your own or with colleagues?
Definitely with colleagues all day long. I'm constantly collaborating, kicking around ideas, and aligning with different people.
9. How many hours on average do you work a day?
I am literally online from the moment I wake up to the moment I go to bed. I sleep for 5.5 hours a night and, and check my emails immediately when I wake up in the morning. When I'm home with my family at night, I still stay tuned in to email and work projects – so you could say I'm working 19 hours every day.
10. Roughly how much time do you spend each day on email? Taking calls? In meetings?
I'm on the phone and checking email all day long. So much of that intersects with each other. If my whole working day is really 19 hours, it's a mix of emails and phone meetings to plan and collaborate on projects.
11. Do you use social media much for work?
I absolutely do. As I look to grow and expand the talent of my team I'm always on LinkedIn. I use Twitter to post, connect with other CMOs and check out what those in my network are talking about. I use Instagram because it's a great way to connect with my friends, so it's my go-to for personal social media, while LinkedIn is mostly for looking for talent and what's trending in the industry. Twitter is an outlet for myself and to see what people are talking about in the business sense, so it's a mix of personal and professional.
12. What do you enjoy most about your work?
The people. Learning and sharing ideas, and discussing what's possible, what's working. And, working in this fast-paced industry as SAP Ariba's CMO, I love that I have the opportunity and the ability to constantly think about change.
13. What type of music (if any) do you listen to at work?
I don't; it's too distracting for me.
14. What do you do for lunch?
I either order lunch in or have a lunch appointment with potential partners or talent.
15. Do you socialise with work colleagues?
I love the occasional dinner with my team, especially when it's an opportunity to thank them for all their hard work, or if it's with the executive team where we can bounce ideas off of each other in a more relaxed setting.
16. Are there any tasks (through your career) you've been especially glad to get rid of?
Every aspect of my career has been a piece of my growth puzzle and has informed where I am now. I've run public relations departments and events, and I have done every job on the frontlines. I am so glad to have learned and done all of this, as it has allowed me to move to the next level. There is nothing I've done that I'd want to rid myself of, because it's all helped me to become the CMO I am today.
17. What is your last task of your day?
Writing a list of the top things I need to accomplish the next day.
18. How do you like to relax after work?
Spending time hearing about my husband's day and learning about what my kids did at school.
19. Do you keep checking email through the evening?
Yes.
20. Do you take work projects home with you?
I wouldn't say projects per se but I take so many thoughts of my work home with me. Having this time at home to think and reflect on thoughts and projects from the day is really the "project work" that I take home with me.
21. What would you say to your 20-year old self?
Work hard, stay focused, and believe in yourself.
22. If you could try out any job for a day, what would you choose?
I would love to be a television anchor.
23. What device did you use to answer these questions?
Laptop.
24. Do you use your own personal device for work?
Yes.