Human Resources
Typical 24: Jackie Yeaney, Red Hat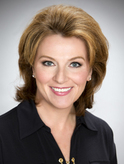 Name: Jackie Yeaney
Job title: EVP of Strategy & Corporate Marketing
Company: Red Hat, Inc.
Location: Atlanta, GA
Years' experience: 20+ years
1. What time do you reach the office each day?
My office has turned into my laptop/phone/briefcase since I am on the road most weeks. However, I tend to start my meetings between 8am and 9am. I do avoid breakfast meetings since I am more of a night owl.
2. Is your job varied?
Yes, absolutely. I have yet to have a boring day at Red Hat. Topics range from setting up the long-term success of the company, to branding, to marketing messaging, to public speeches, to customer/partner/sales engagements, to tactical interactions with people and projects. I really enjoy wearing all those hats each week.
3. Is your job creative?
This is where I am really quite lucky. Marketing is the wonderful intersection of the customer, analytics, and creativity. As the world of marketing shifts dramatically in our digital world and customers are the ones in control, it is a lot of fun crafting new and innovative ideas to engage with them in relevant and insightful ways. Marketing is moving away from campaigns and towards stories, journeys, and brands--a world of opportunity to be creative.
4. What do you spend the majority of your time doing?
Ha...that is not an easy question. Let me give it a shot:
Communicating & Engaging -I probably spend 50% of my time engaging with my teams, our customers, the market. In a world where leaders aren't directive and constantly monitoring projects, communication becomes the key to getting alignment. Where are we headed? Why? I concentrate on being as transparent as I possibly can--with my point of view; with what I'm learning; with what I'm hearing. Nothing is held close to the vest.
Advocating & Empowering - In a more networked environment as a leader you need to concentrate on giving people space to run. I don't need to know everything--but I do need to be a voice for my team in broadening the understanding of the efforts they are working on and ensuring we are driving to the results we set out.
Catalyzing - I'm not directing but of course I believe in several strategic areas we need to push forward---digital customer experience, brand awareness, a clear corporate story as examples. These are efforts I help instigate and pull people together for--especially since they span across the organization.
5. Do you personalise your desk?
Although I don't tend to spend too much time at my desk you will find pictures of my family, trinkets or gifts that remind me of fun moments and good friends. And then I always have office toys to occupy my hands when I'm thinking.
6. Would you describe yourself as creative?
Yes and no. I'm an engineer by training so my first instinct is to analyze the data for a answer. But I what I learned after entering the world of marketing years ago is that there are many forms of creativity. I am more creative when it comes to problem solving and using insights and data to drive to a better decision--not what you would normally think of as creative in the sense of coming up with the wildest, boldest idea. I have learned to surround myself with those type of people and to recognize a great idea when I hear it and then rally others to support it.
7. Do you have any quirky daily rituals?
I tend not to eat breakfast (I know, I know) so around 10 am or so I grab a Kind Bar to keep my stomach from growling until lunch. I also can get 'hangry' without lunch so people will not to want to meet with me in the afternoon if I had to skip lunch.
8. Do you tend to work on your own or with colleagues?
Definitely with colleagues. I tend to think out loud and love to bounce ideas and solutions around with others. I'm also of the belief that the more differing views, perspectives, and expertise you include, the better answer you will come to. Of course sometimes you just need to sit alone and think and write a bit but I've never had a startling revelation staring at my computer.
9. How many hours on average do you work a day?
Again this varies…some days, especially when I'm on the road I have 16-20 hour days because I want to take advantage of the trip and meet as many Red Hatters, customers, partners, and sales people as I can. Others are far shorter. I would say on average I work 10-12 hours.
10. Roughly how much time do you spend each day on email? Taking calls? In meetings?
It's not ideal but I would say about 80% of my day is scheduled with meetings. I try to block 'work' time but I don't often hold to it very well. I tend to catch up on email in the mornings, evenings and on flights. I do find myself texting colleagues quite a bit for quick conversations or decisions that are needed.
11. Do you use social media much for work?
This one is a resounding YES for me. I don't think of work and life separate anymore--it's all one ME. I'm a CMO, a mom, a friend, a community volunteer and a New England sports enthusiast. I am an avid user of Twitter, FB, and LinkedIn where I share Red Hat messages, other topics I care about, and family. And the truth is social media is one of the most efficient marketing channels out there--yet they won't listen to you if you don't come across as a whole, real person. I want all the associates at Red Hat to be using social for work, spreading our brand and value proposition and extending their networks. Whether we like it or not we all have digital brands that are online 24-7--my advice is that you should manage it!
12. What do you enjoy most about your work?
-
13. What type of music (if any) do you listen to at work?
I love music but since I'm in meetings much of the time I don't tend to listen to it at work. I save it for when I'm exercising, driving, hiking, and flying. My favorite bands are U2, ColdPlay, Imagine Dragons, and One Republic.
14. What do you do for lunch?
I tend to eat while I'm in meetings. I don't really take a break in the middle of the day. I do often have out of the office lunch meetings for career development, mentoring, giving/getting advice type conversations.
15. Do you socialise with work colleagues?
Another resounding YES. I spend most of my waking hours with my colleagues. They are most definitely my friends (otherwise I don't think I'd have many friends). I tend to make 'friends of the heart' that last long after I leave a company--they very much enrich my life. If I enjoy working with you then I will enjoy going to a concert with you!
16. Are there any tasks (through your career) you've been especially glad to get rid of?
Recently, I was the Chair of the Audit Committee of a UK-listed public company. When we sold the company last fall I was very happy to hand off that responsibility.
17. What is your last task of your day?
I always look at the calendar for the next day to ensure I'm prepared for what's coming up. I'm often packing my suitcase for a morning trip. And I definitely glance at email to make sure nothing urgent has popped up.
18. How do you like to relax after work?
You will usually find a glass of white wine in my hand. I love to cook dinner with my husband and am especially thrilled if one or more of the kids can join (they are older: 23, 20, 17). You will also often find me on my veranda porch playing Words With Friends right before I call it a night.
19. Do you keep checking email through the evening?
Sometimes…but I have a philosophy of 'being wherever I am'. Granted that is hard with our mobile devices these days, but I work hard at it. Life isn't email. The flow of email can be overwhelming and yes sometimes I miss some but I have my assistant scan for critical items and I tell my teams to ping me again if they don't hear back shortly.
20. Do you take work projects home with you?
When my kids were small I absolutely did not. I wanted them to see me as 'Mom', not some crazy working woman. Now that they are older and I sometimes work from home I don't separate it as much. It is more that I tell my husband "I'm going to work for these x hours" when I am going to do it. I do it in blocks. I have been pretty good for several years about not working much on the weekend. I may have to travel internationally on a Sunday once in a while but not too often.
21. What would you say to your 20-year old self?
Jackie, please try not to worry so much. It's all going to work out just fine. You do not have to be perfect at everything--in fact that's a flaw. Enjoy life more. Stop studying so much. The US Air Force is going to give you a good job even if you don't have all A's.
22. If you could try out any job for a day, what would you choose?
Oh I have so wanted to be the person on the sidelines during NFL games who interviews players and coaches and finds out what's going on when someone is injured. My 5ft stature might make that tough with holding up the microphone to those big guys--but I would love to give it a go.
23. What device did you use to answer these questions?
MacBook Air
24. Do you use your own personal device for work?
Yes, like I said life is life. It's all one thing to me.