Human Resources
Typical 24: Bertram Meyer, CEO & Co-Founder, Taulia Inc.
IDG Connect is looking to speak to IT, business and marketing professionals across the spectrum to discover more about their very different, typical working days…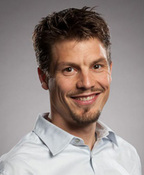 Name: Bertram Meyer
Job title: CEO and Co-Founder
Company: Taulia Inc.
Location: San Francisco, California
Years' experience: 5 years as CEO of Taulia
1. What time do you reach the office each day?
That depends. I'd say about one-third of the time I start at 7 a.m. with calls to treasurers of Global 2000 corporations that are based in Europe, and then come to the office around 9 or 9:30 a.m. If I don't have early morning calls, I reach the office around 8:30. I also spend a lot of time on the road, going to client meetings or prospective customer meetings, trade shows, and conferences.
2. Is your job varied?
Yes, it's extremely varied. I'm in daily conversations with CFOs, treasurers, procurement teams, investors, bankers, and partners across the globe. Interacting with all of these different audiences helps to keep me on my toes.
3. Is your job creative?
Yes. I have the privilege of working with a great team, and we're constantly looking to strengthen relationships between businesses and create stronger supply chains. It's an emerging industry, and so the challenges we face don't have blueprint answers.
In dealing with these challenges, I work with the Taulia team to quickly decide the best path forward, often with an incomplete picture of the facts. I have to think creatively as I tackle these tough decisions, or else I'm not going to be able to see the big picture and make the best choice for Taulia.
4. What do you spend the majority of your time doing?
Educating prospective customers. The market that Taulia occupies is still young and growing extremely fast, so I spend a lot of time talking with people and explaining how we can help them and their companies.
5. Do you personalise your desk?
Not really. I brought in some plants and some photos, but nothing too extravagant. Our office is painted bright orange, so I don't think I need any more distractions.
6. Would you describe yourself as creative?
In the sense that I take great pleasure in creating something, yes. I'm less creative in an artistic sense.
7. Do you have any quirky daily rituals?
I do yoga for 20 minutes a day.
8. Do you tend to work on your own or with colleagues?
Both. I get inspired by discussions with the many talented people we've had the pleasure to hire—both from within the industry as well as newcomers with an outsider's perspective. When I do work on my own, I concentrate best alone in my office where I can "get shit done" (which is one of Taulia's values and highest priorities).
9. How many hours on average do you work a day?
About eleven hours. Though it's more when I fundraise or travel.
10. Roughly how much time do you spend each day on email? Taking calls? In meetings?
I'd guess I spend about four hours per day on each, but again, it varies a lot day to day.
11. Do you use social media much for work?
I don't personally, but our team does. I have real geeks as co-founders, who are always up-to-date when it comes to the latest social media tools. We use Yammer, Slack, and Skype internally, and try to tell the Taulia story to the outside world through Twitter, Facebook, LinkedIn, and other platforms.
12. What do you enjoy most about your work?
My colleagues. It's extremely exciting to be a part of an ever-growing team—the number of Taulia employees is doubling every 12 months—and pulling together in the same direction and rising to meet every challenge.
13. What type of music (if any) do you listen to at work?
Though I love music, I tend to work better without it.
14. What do you do for lunch?
Ideally, I go out for lunch with a colleague. Talking with an employee outside of work invites a healthy change of perspective and gives you a better sense of that person, their background, and how they work best.
15. Do you socialise with work colleagues?
Absolutely. Taulia places a huge emphasis on work-life balance, and I like to think we are a big group of friends who just happen to work together. I think the co-founders lead by example, because we've been friends for a long time—I've known Maex Ament (co-founder and Chief Product Officer at Taulia) the longest. We met the first day of high school, when I was 11. So our relationship is way older and way deeper than just work.
One way I like to socialise with my colleagues is by playing on the Taulia soccer team—I like to think I'm a pretty feared defender.
16. Are there any tasks (through your career) you've been especially glad to get rid of?
Yes—there are too many to count. I'm always excited to be able to hire someone who is so much better at their job than I ever could be. I think it's really important to admire the people you hire.
17. What is your last task of your day?
My last task is turning my phone to airplane mode before going to bed.
18. How do you like to relax after work?
I like to bike, grab dinner with friends, play soccer, go rock climbing, or get a massage.
19. Do you keep checking email through the evening?
It depends, but generally, yes.
20. Do you take work projects home with you?
Yes, quite often. When I need a break, I sometimes go home early to work from there.
21. What would you say to your 20-year old self?
When you're dealing with a problem, make sure you're looking at the bigger picture—don't stay singularly focused on the problem. It's so important to be able to keep perspective.
22. If you could try out any job for a day, what would you choose?
That's a tough question. My job is always changing, so it kind of feels like I'm constantly trying out a new job.
23. What device did you use to answer these questions?
A MacBook Air.
24. Do you use your own personal device for work?
Yes. Is there a difference between a work device and personal device anymore?